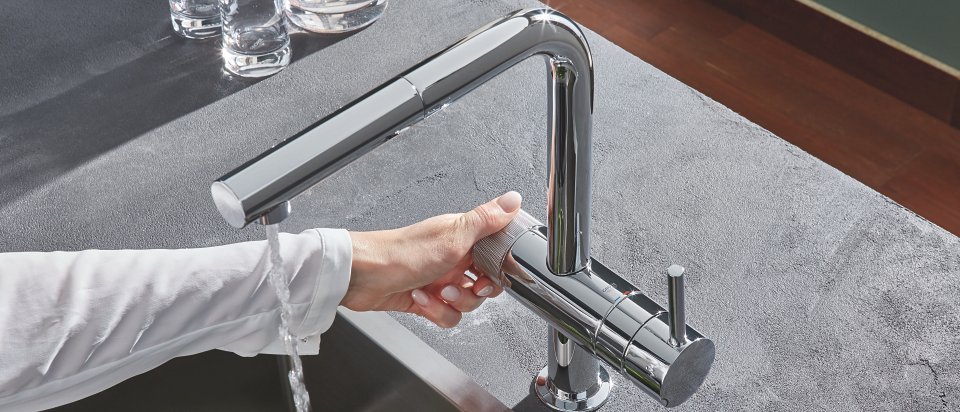 GROHE Kitchen Hub
What is the Kitchen Tap and Sink Hub?
Find everything about kitchen taps and sinks in one place. Explore your kitchen possibilities with our kitchen buyers guide, browse our ranges or use the filter page to find the right kitchen tap and sink for you.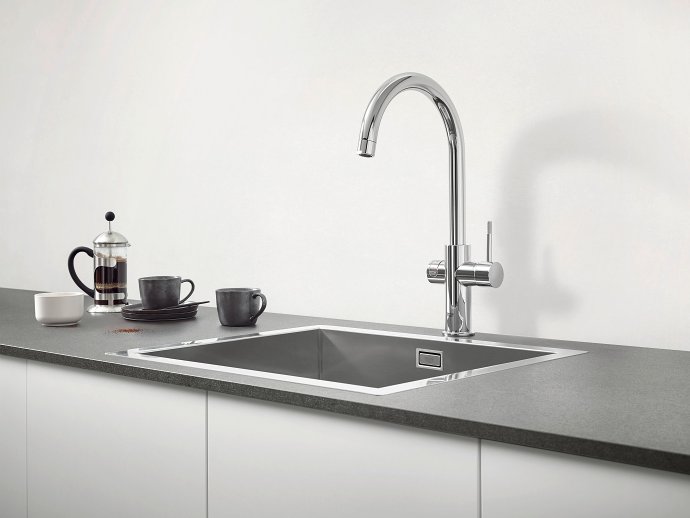 Filter Products
Filter through our taps and sinks and create a notepad with all your favoured products.
Filtered Water Taps
Explore our filtered water taps! Perfect taste staight from the tap.