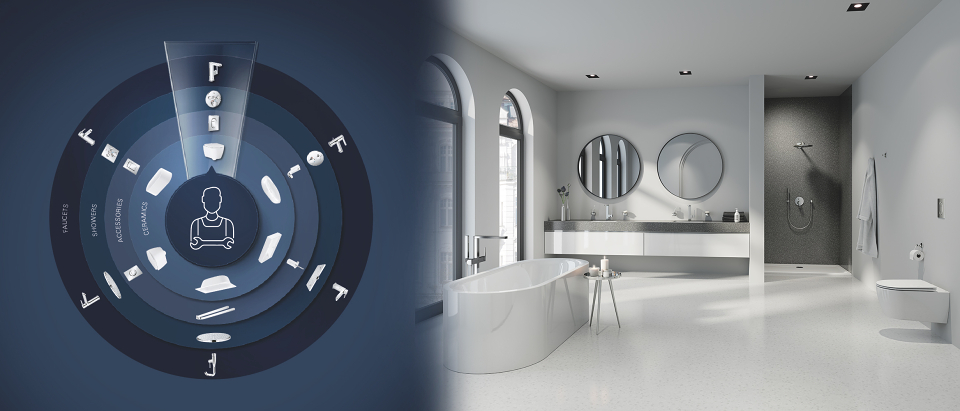 Your Choice. Your Mix
Your Grohe Bathroom
Choose your bathroom that perfectly matches in form and function.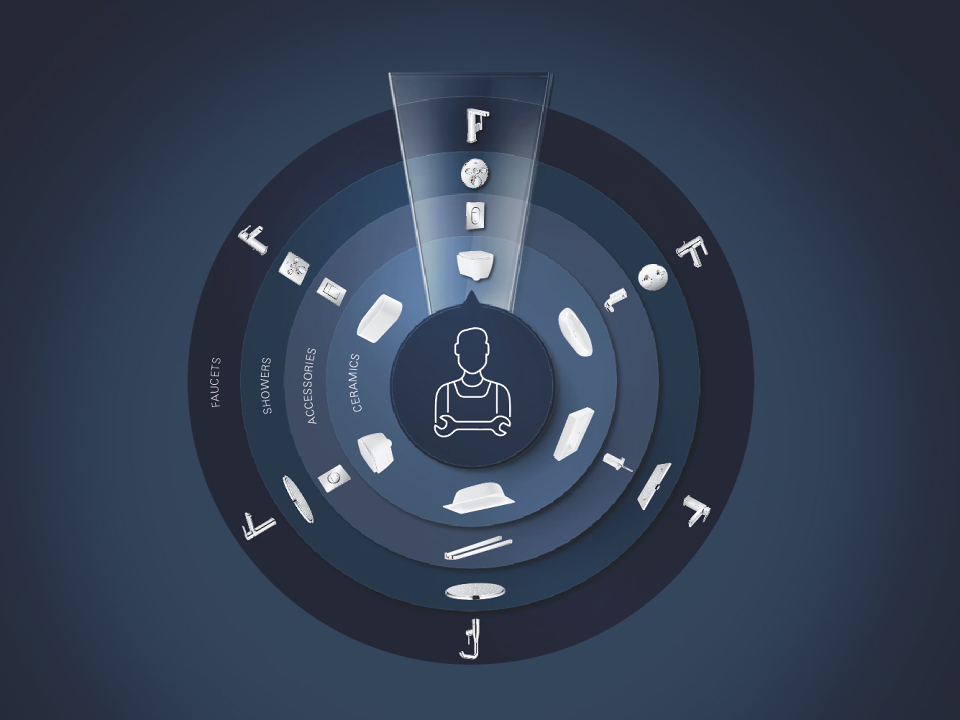 More than ever, the home is the center of life, a safe haven where people can forget the world around them.
Are you seeking for a new center of life? Or are you searching for an integrated bathroom concept that goes hand in hand with personal needs and individual style?
Then find the curated GROHE bathroom concept here. With Perfect Match, we offer product combinations that fit 100% in form and function. The faucet design matches the ceramic shape, the form of the shower system and even the accessories are complementing the harmony. All from a single source. It has never been easier to create a dream bathroom.
"In recent times, we have been spending more time at home. As a result, home is increasingly becoming an extension of who we are. Overall well-being is coming into focus and bath rituals are now more than ever considered an essential retreat."
Gudy Herder, international trend consultant at Eclectic Trends.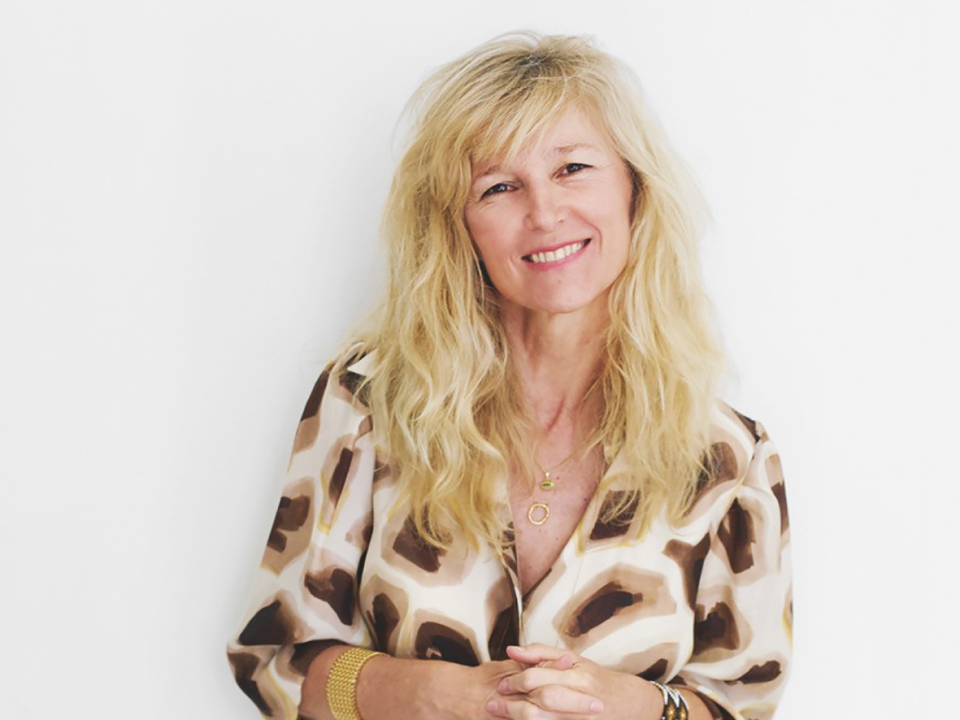 PERFECT MATCH: GROHE Plus – Slick Minimalist Styling
GROHE Plus is a design that takes its inspiration from the arc, a shape that offers both strength and lightness. By merging the curves of a circle and the crisp, clean lines of a cube, GROHE Plus creates an exciting, architectural silhouette, making it possible to combine the faucet with both, round and square shapes.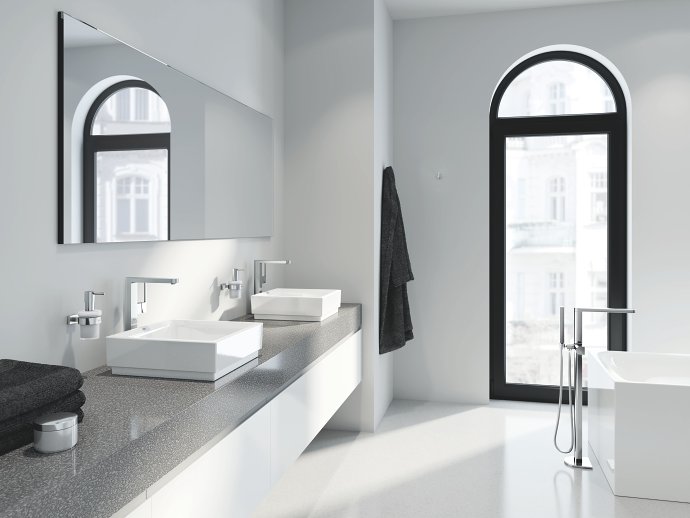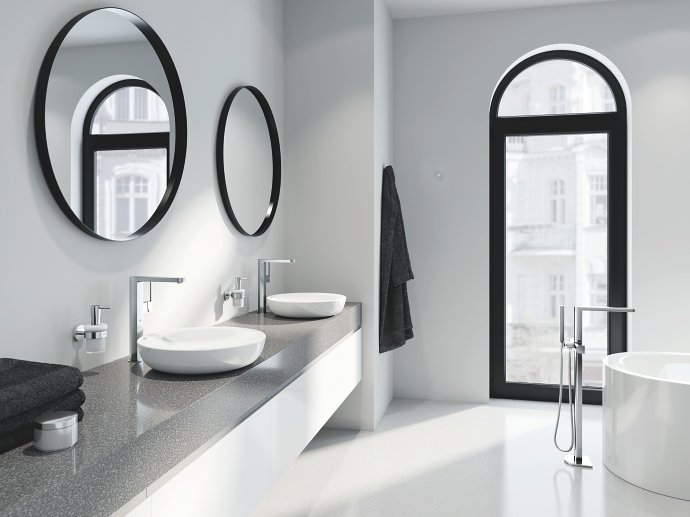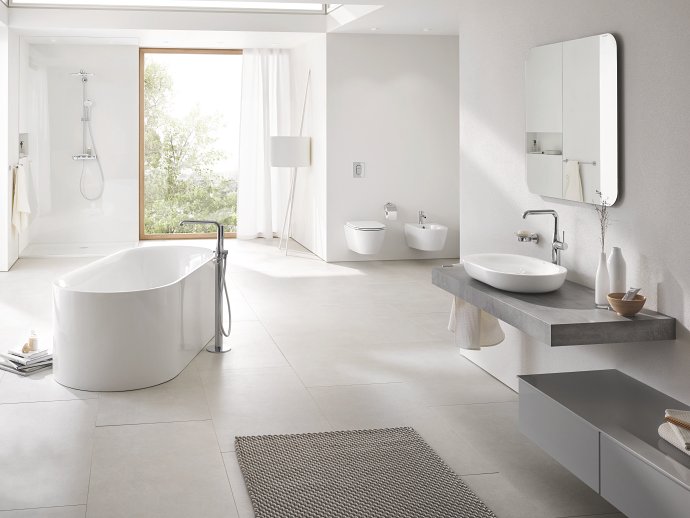 PERFECT MATCH: GROHE Essence – Organic Elegance
Thanks to its gently organic forms, its slender profiles and natural lines GROHE Essence bathrooms create a calming scheme that is timeless in its elegance. Perfect for those who understand the bathroom as a place of relaxation and contemplation.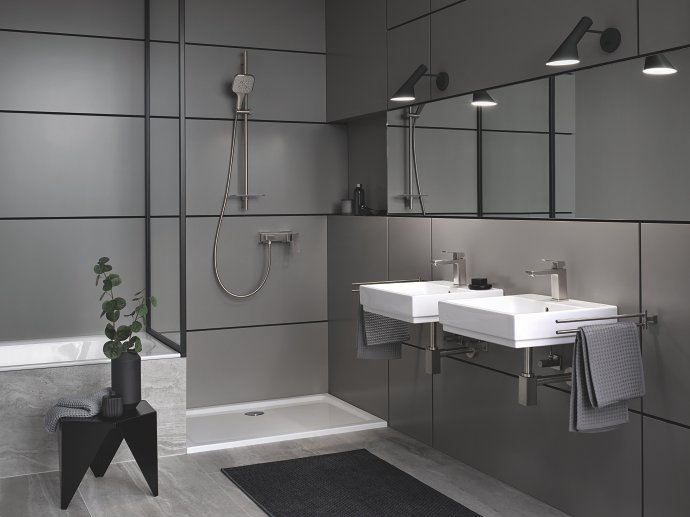 PERFECT MATCH: GROHE Eurocube – Contemporary Cubist Style
For lovers of cutting-edge, clean design, looking for a truly distinctive look for their bathroom, GROHE developped the Eurocube collection. Combined with the strong, minimalist lines of the GROHE Cube Ceramic, it creates a cool and contemporary bathroom atmosphere.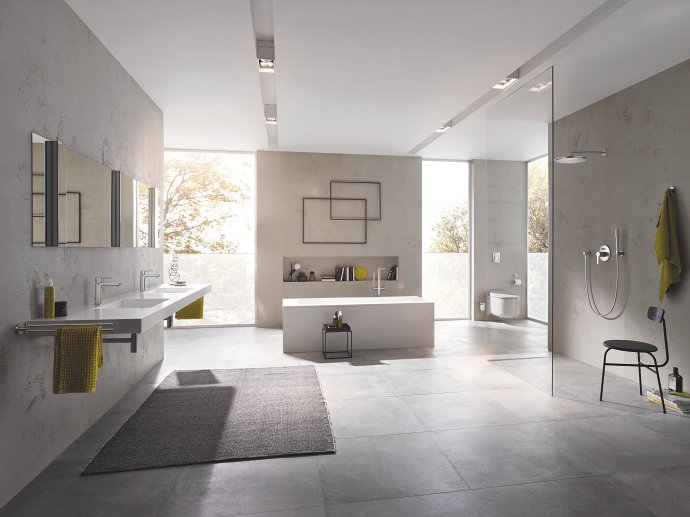 PERFECT MATCH: GROHE Lineare - Sensual Minimalism
Experience Lineare, which is the perfet match for round and square designs. The cosmopolitan aesthetic of Lineare is minimal yet highly inviting. In keeping with the concept of minimalism, Lineare has been reduced to only the necessary elements to achieve the thinnest possible appearance. Within thin proportions and pure compositions of both round and square forms, Lineare offers ultimate flexibility when it comes to bathroom design choices.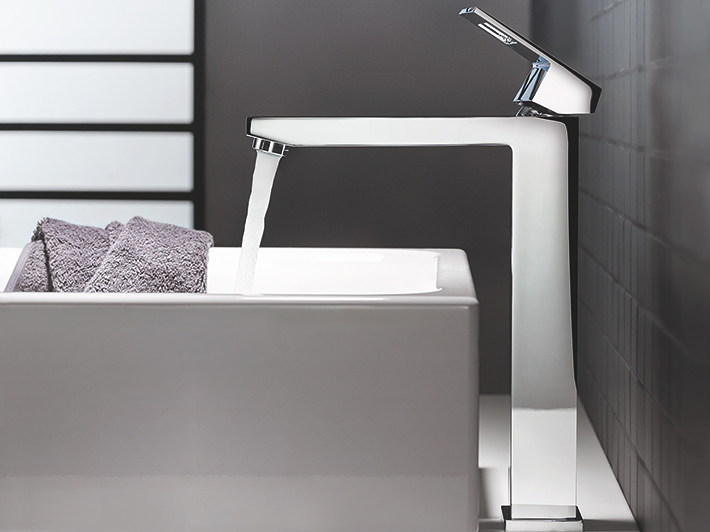 FIND YOUR PERFECT MATCH HERE
Combine different products, which fits to your taste and needs. And we guarantee that the products are also a Perfect Match in design and function.
Start the Perfect Match