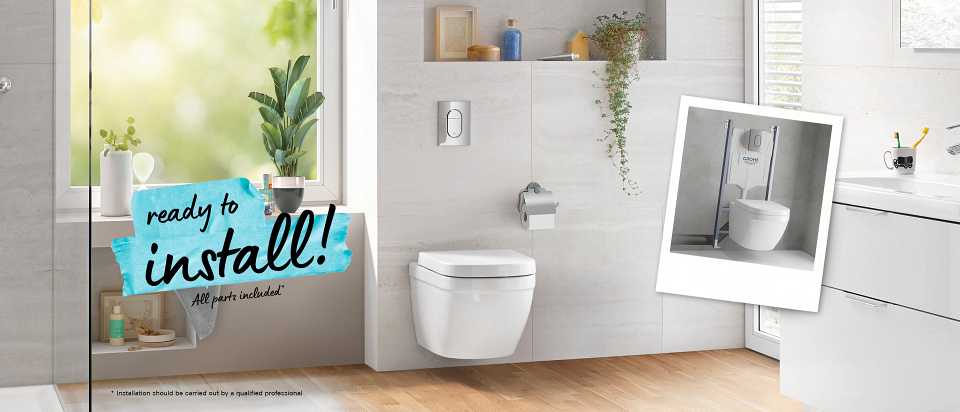 Toilet
How nice that you are in the process of creating a new toilet. GROHE offers complete toilet solutions, an extensive range that can suit any style and help to create a personalised toilet. We believe that the key to this is an all-encompassing range from one brand. That's why GROHE offers all the products you need to create your ideal WC. From the toilet bowl and cistern to the control panel and beautifully matching accessories.
Get inspired by our toilet solutions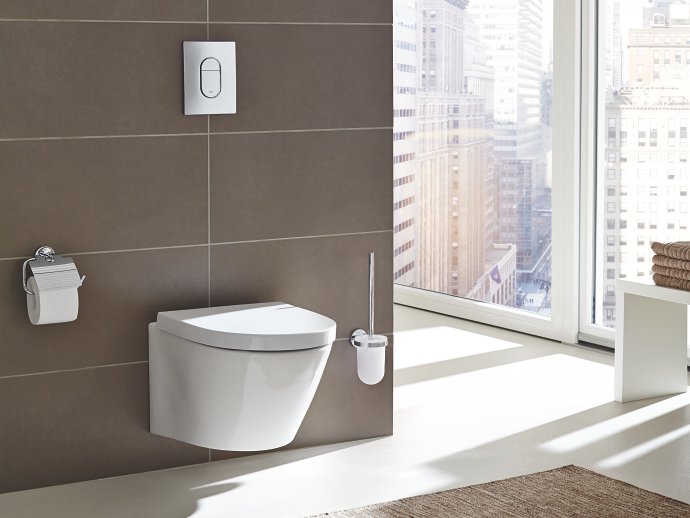 Toilet assortment
Browse through all the products you need to design the toilet of your dreams! Use the handy filters and find your ideal product!
View the toilet assortment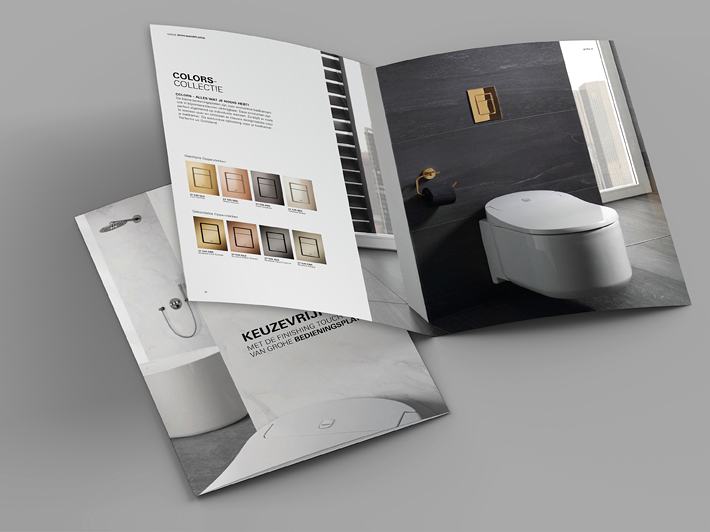 Toilet-brochure
Browse through our brochure and be inspired by the wide range of GROHE toilet solutions. Enjoy the freedom of choice and create a unique atmosphere in your toilet.
Flip through the brochure
Reduce your water consumption in the toilet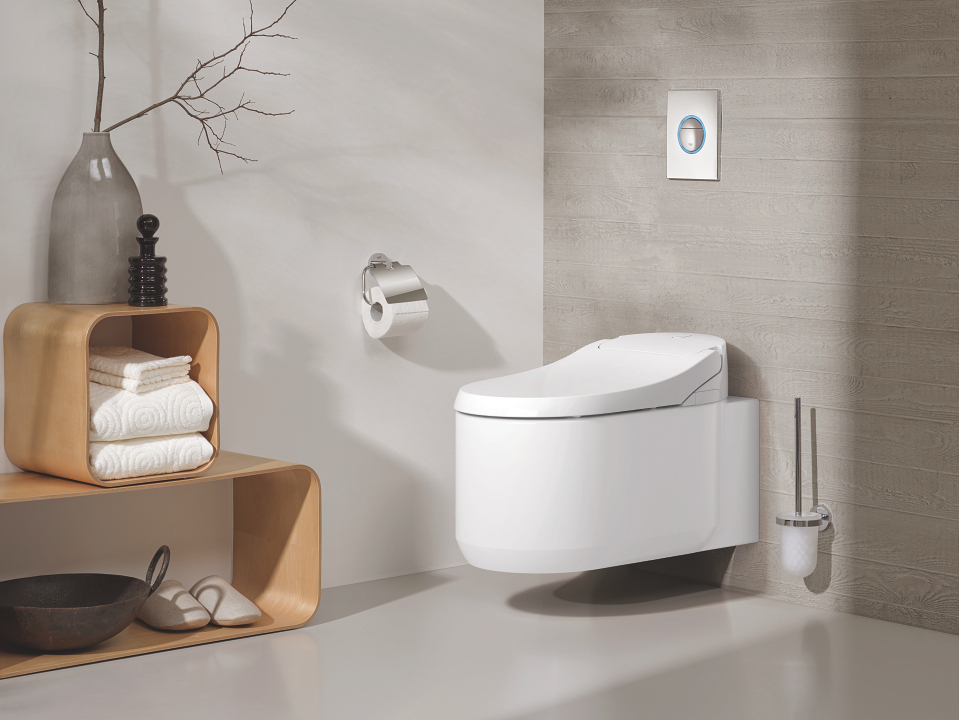 Water-saving toilet
Did you know that the toilet accounts for a very large proportion of daily water consumption? About 30% of all water consumption is caused by the toilet. With a water-saving toilet, you can drastically reduce your water consumption.
Water-saving toilet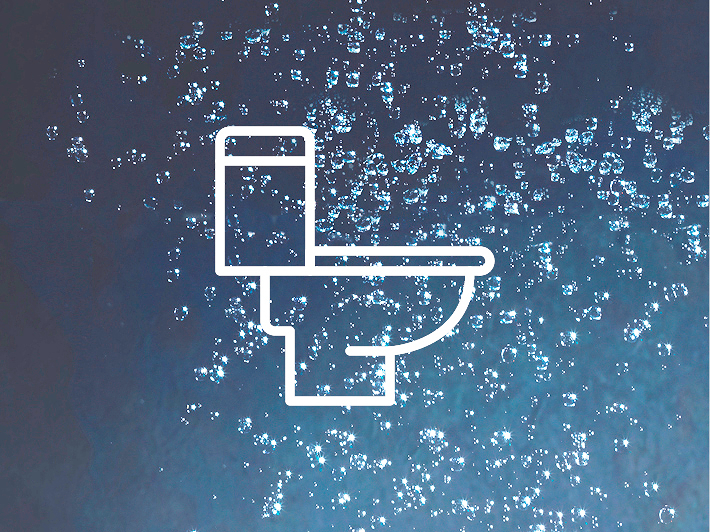 Tips for saving water
Besides installing a water-saving toilet, there are other ways to reduce your toilet water consumption. Here are a few tips to help you reduce your toilet water consumption.
Read the tips
Also interesting for you
We hope you're excited about our toilet range. Whichever GROHE product you go for, comfort is guaranteed!