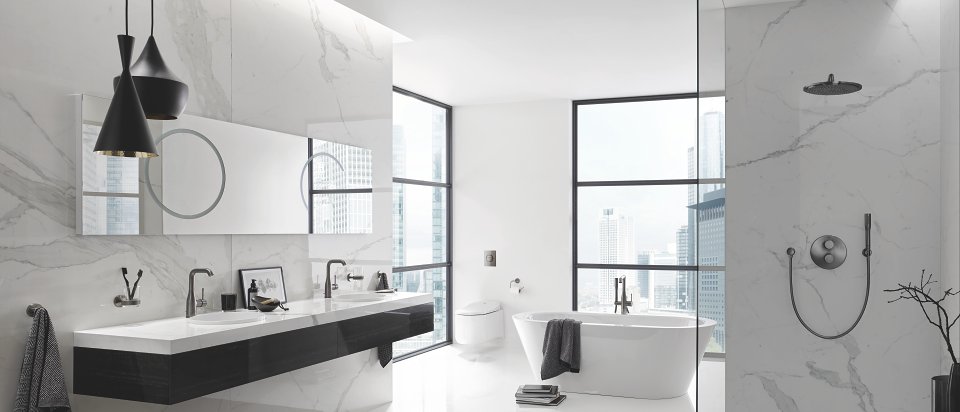 Freedom of choice
EXPERIENCE YOUR PERSONAL BATHROOM COLLECTION BY GROHE
The perfect bathroom is all about you, with every detail just as you want it. Today's bathroom is a place to realize your unique taste and express your personality, making every moment you spend there a delight. At GROHE we believe in providing a full bathroom experience, one where form perfectly matches function, and where you have the freedom to express your own design style. That is why we have created a carefully curated range of colors and finishes for all touchpoints in the bathroom.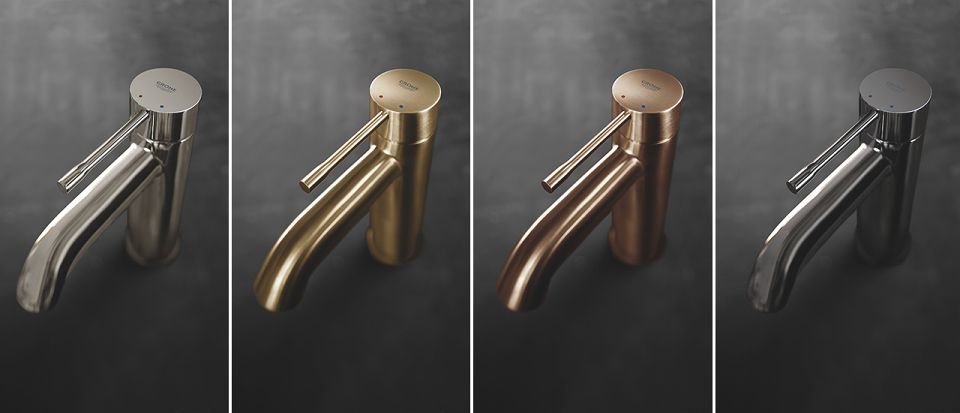 GROHE COLOR COLLECTION
Color is the stuff of life – it's a way of reflecting your personality and taste. That's why the new GROHE Colors Collection has been developed. Four new colors, all available in two hardwearing finishes, let you tailor your bathroom design down to the smallest detail, with complete consistency guaranteed across all touchpoints.
View GROHE Color Collections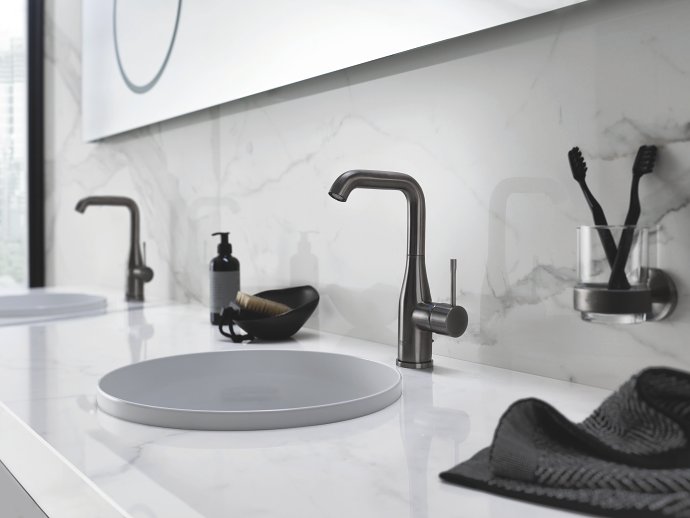 FIND YOUR PERFECT MATCH
Harmony is at the heart of any great scheme - finding the perfect match of form and function. That is why GROHE developed Perfect Match, making it easy to select products that fit together effortlessly on three principals: aesthetics, performance and comfort. Save yourself the trouble of trial and error and instead find your perfect match.
Perfect Match
Find the right GROHE Shower that will fit your needs.
WELCOME TO THE JOY OF SHOWERING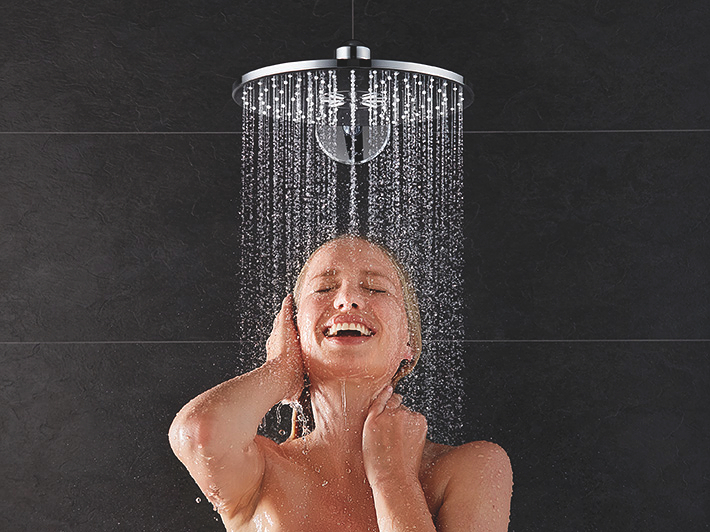 THE PERFECT SHOWER
Use all the physical properties of water to create your unique shower experience. Large or extra-large; fitted flush to the ceiling or wall mounted; GROHE showers come in all shapes, styles and sizes – each one designed with your satisfaction and enjoyment in mind.
Find your perfect shower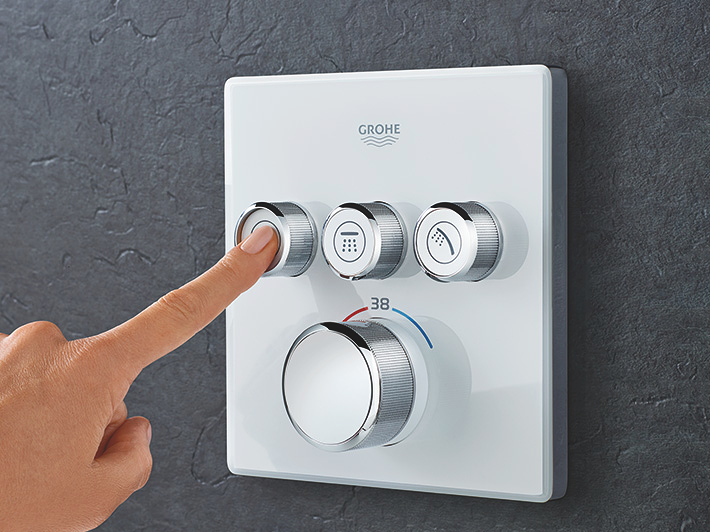 GROHE SMARTCONTROL
Think of a shower. Isn't it simply water droplets falling down? It's hardly rocket science. And yet what GROHE SmartControl does with water has to be felt to be believed. It elevates the simple shower to a whole new shower experience that seems to have been made for you alone.
Turn up your shower experience