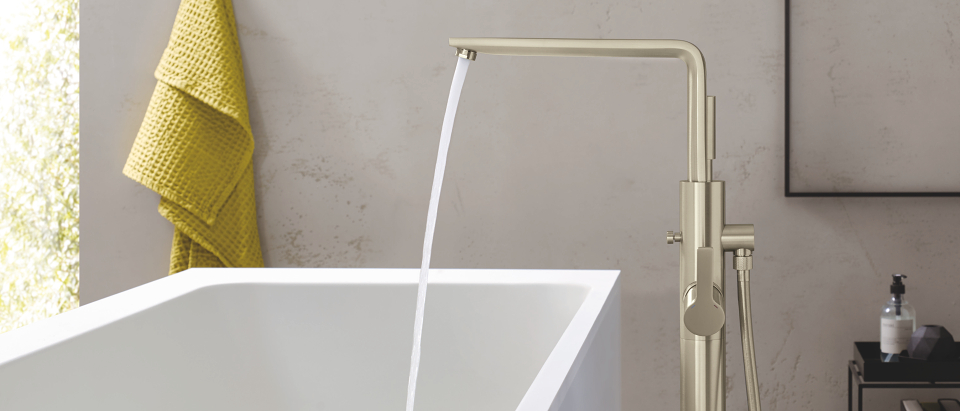 Bathtub
A bath is a luxurious addition to your bathroom. You can relax in it after a long day, but it is also very practical with small children. Because the bath is a large object in the bathroom, it attracts a lot of attention. It is therefore important that it combines nicely with the rest of the room to maintain the tranquillity. Also think about the possible ways of filling your bathtub. Will you go for a built-in tap or a surface-mounted tap? Will you go for a mixer tap or a thermostat tap? There is plenty of choice and each option has its pros and cons. We will be happy to inform you about the various possibilities.
View our complete range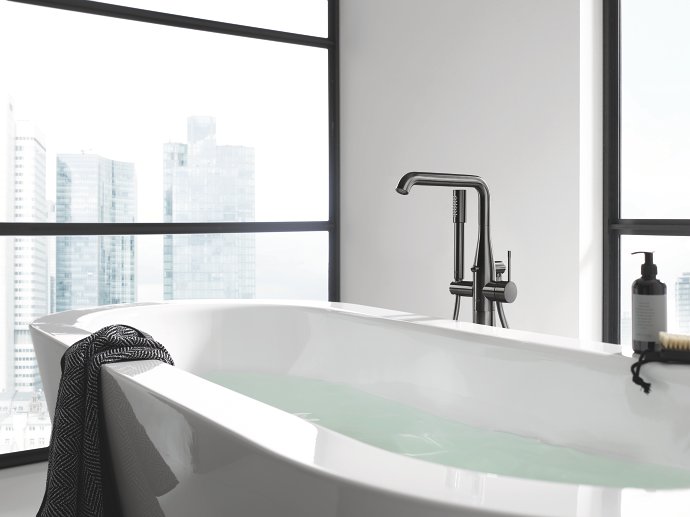 All series at a glance
On our series page you get a good impression of all designs of bathtubs and bath taps. Do you go for modern, daring or timeless? Let yourself be inspired by the many possibilities.
View bath series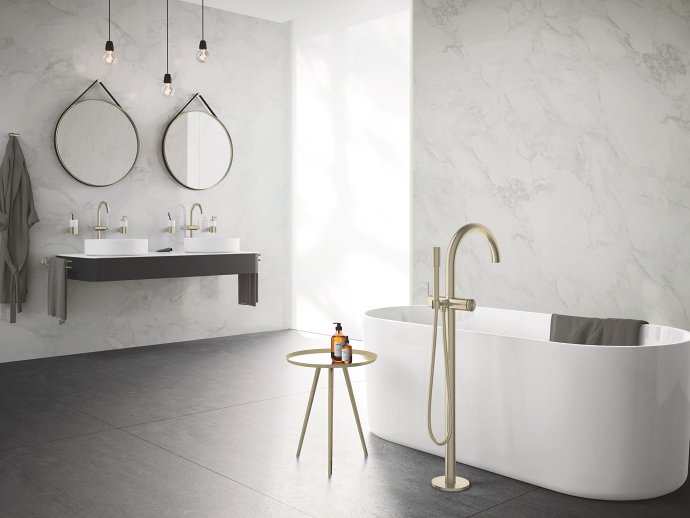 Assortment
See all the products you need for your bath. From the bath itself to the bath tap. Use the handy filters and find your ideal product.
View bath assortment
Bath filling options
There are various ways of filling your bathtub. If you have the space for a freestanding bath, then a freestanding bath tap is a beautiful eye-catcher. But in most cases the bathtub will be placed against the wall. Even then you can make your bathtub mixer a real eye-catcher by going for colour or a built-in mixer.
Is safety a priority for you? Then take a look at our bathtub thermostatic mixers which allow you to easily set the desired water temperature.
If you do not have a separate shower and shower in the bath, even a shower system in the bath is one of the many options!
Also interesting for you
Have you already decided on a beautiful bathtub or bathtub mixer? At GROHE you can furnish your entire bathroom in the same style. Therefore take a look at our other bathroom products!