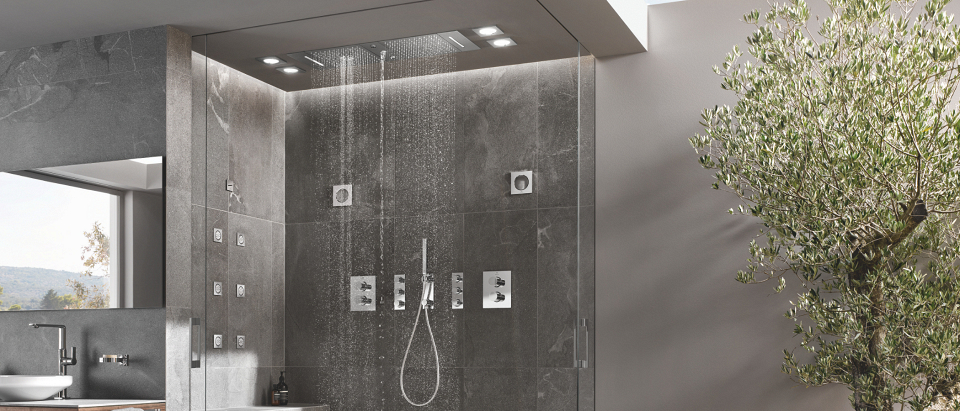 Your Complete Shower Buying Guide
There are lots of important decisions you need to make when it comes to buying a new shower. There's nothing quite like a refreshing and energising shower to start the day. Or perhaps you prefer the feeling of stepping into a warm and relaxing bath after a busy day. For many of us, these practices are part of our daily routines. In this shower buying guide, we'll help you find the perfect option for you and tell you about the things you'll need to consider when choosing your shower.
CONSIDERATIONS: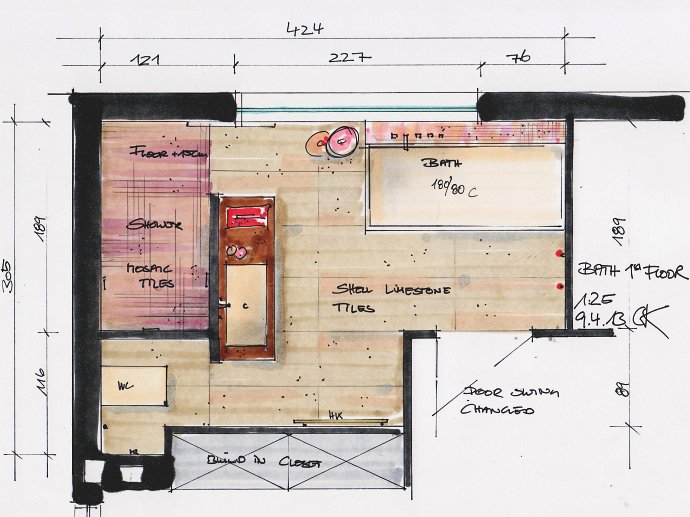 REPLACE OR REFURBISH?
The first step in choosing the shower is to decide whether you want to simply replace your existing shower or are you looking for a more extensive renovation?
Depending on your plans, you can choose between 2 different types of showers:
If you are looking at refurbishment or are open to a redesign of your bathroom, then concealed showers would be the right fit for you.
If you're looking to replace your existing shower without any expensive renovations, then exposed showers would be the right fit for you.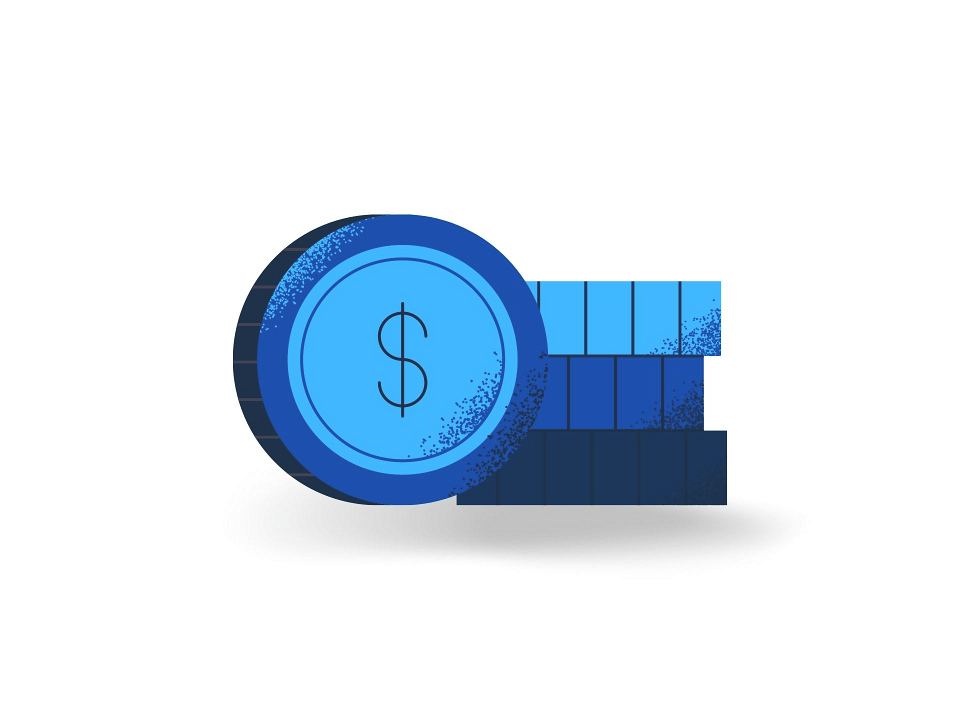 BUDGET
Budget, one of the most important things you need to consider when renovating your bathroom. The more money you allocate to your shower, the more luxurious it can be. However, this does mean you may need to get creative and find places to cut your budget. Your decision on whether you want to replace or refurbish your bathroom will play in huge part in this, but we have amazing showers for every budget.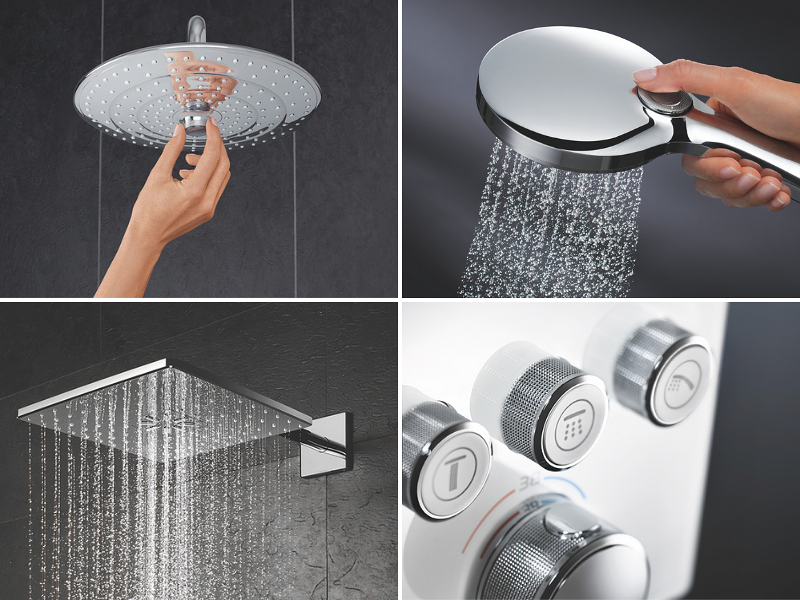 FUNCTIONALITY & DESIGN
Think about the functionality, what features would you like your shower to have? Are you looking for a luxurious headshower with a soft rain spray or perhaps a classic reliable handshower with customisable spray patterns?
Choose between our multiple designs, with different sizes and shapes available to suit your personal preferences.
Concealed Showers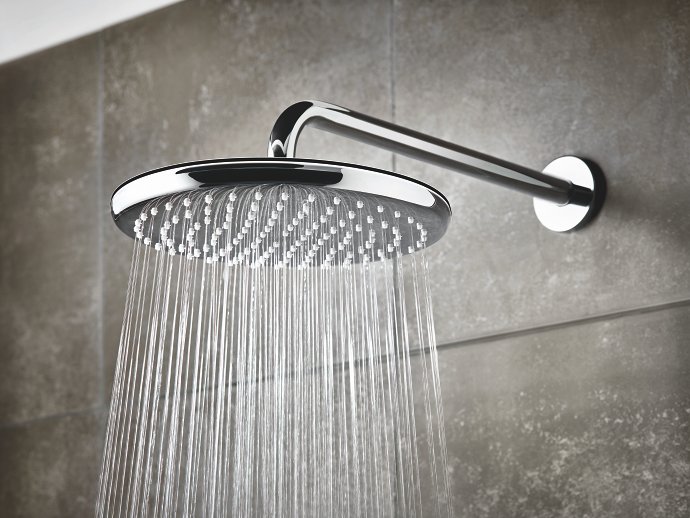 What is a concealed shower?
Space within a bathroom is often in short supply. Concealed installations offer more space under the shower without compromising on functionality or comfort. With the body of the shower hidden, it provides a smooth and uncluttered design to fit a modern style. The concealed technology is stored behind the wall, enabling a clean minimalistic finish to your bathroom.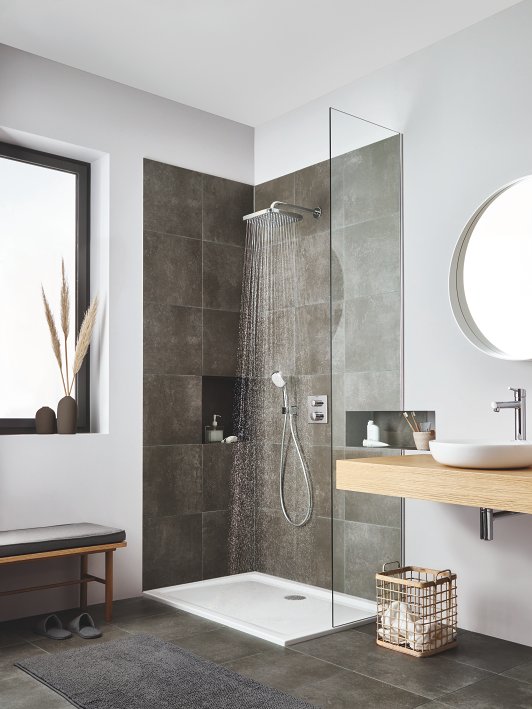 Is it the right choice for you?
If you...
Have limited space in your bathroom
Enjoy a modern minimalistic look
Enjoy faster and more convenient cleaning
Opt for a concealed shower because...
It takes up less space
It matches the modern style of your bathroom
It allows for easy cleaning and maintenance
Exposed Showers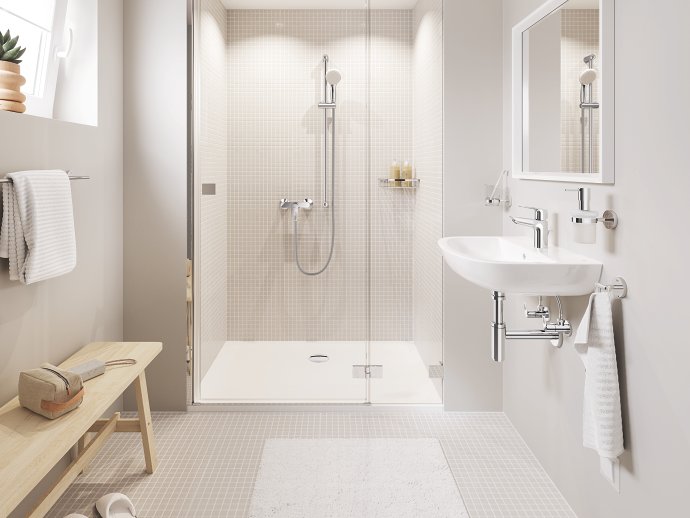 What is an exposed shower?
Exposed showers allow for a hassle-free installation, as they don't require breaking walls or undergoing an extensive renovation. The term "exposed" refers to the body of the shower, including the thermostat and the mixer being on the outside of the wall. If you are concerned about the shower being too bulky or taking too much space in your bathroom, GROHE's sleek thermostat design has got you covered.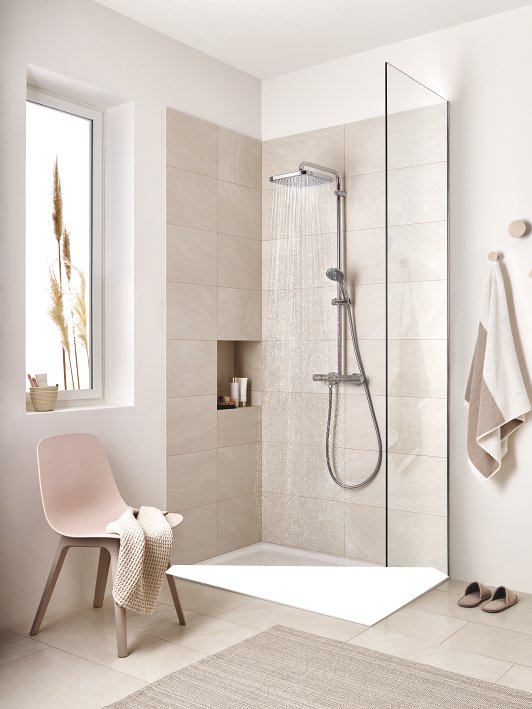 Is it the right choice for you?
If you...
Have a lower budget in mind
Prefer an easier installation
Don't want to rip out any walls
Prefer a more traditional style
Want to replace your current exposed shower
Opt for an exposed shower because...
It's the less costly option
There is no need to break any walls for the installation
It allows for easy access for repairs or maintenance
It matches the more traditional style of your bathroom
shower overview
| | Exposed | Concealed |
| --- | --- | --- |
| Cost Effective | | ­ |
| Ease of Cleanliness | ­ | |
| Ease of Installation | | ­ |
| Modern Aesthetic | ­ | |
| Traditional Design | | ­ |
| Cost-Friendly | | ­ |
| Space Saving | ­ | |
| Ceiling Option | ­ | |
Create a Wishlist
Need to organise your search? Browse through our full range of bathroom taps, toilets, showers, wash basins and accessories, and create a list with all your favoured products using our notepad tool.
Use Notepad
HEADSHOWERS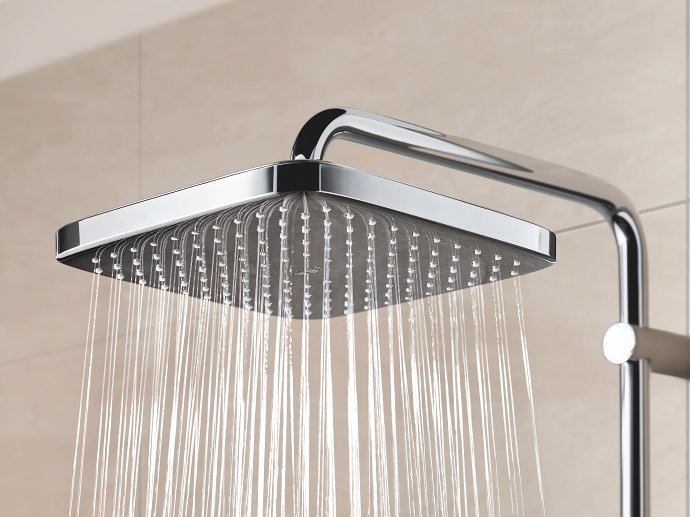 SHAPE
Based on your personal preferences, GROHE has a range of shapes and designs for you to choose from.
When it comes to headshowers, you can choose between round or square. Each shape comes in different sizes, allowing you to choose the right fit for your space and needs.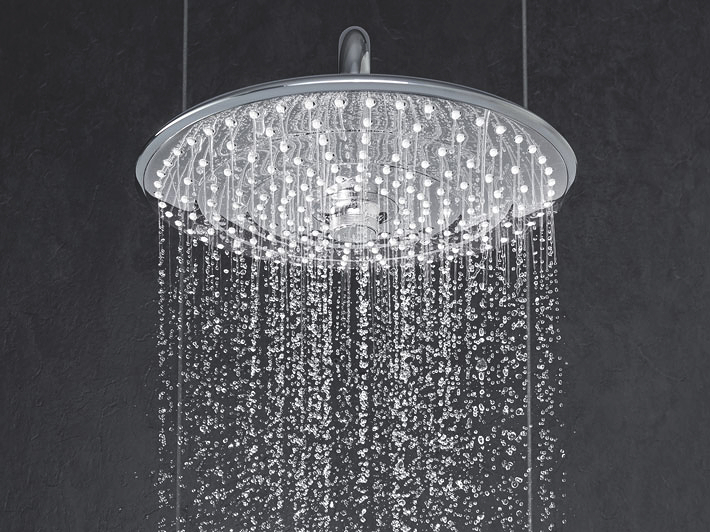 SIZE
Depending on the aesthetic you are going for, your budget and the available space in your bathroom, theres a number of headshower sizes you can choose from. Our headshower sizes range from as small as 210mm (8.3in) with our Tempesta range to as big as 400mm (15.7in) Rainshower. If you are looking for an even bigger shower and have an extensive budget our Rasinshower F-series or AquaSymphony range might be of interest to you.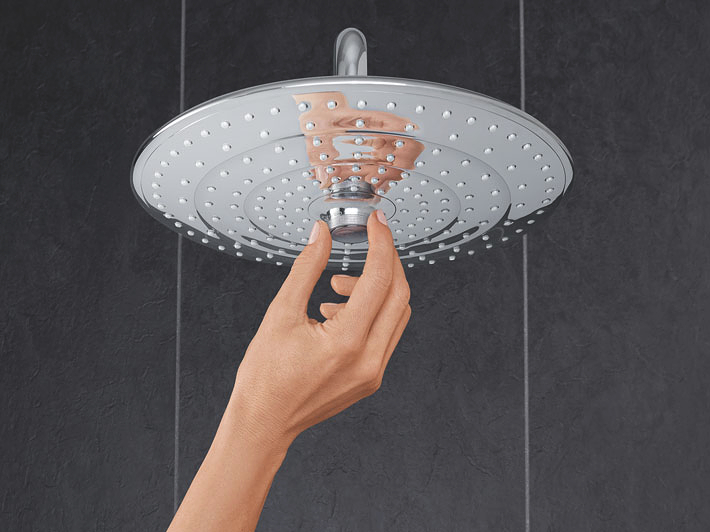 SPRAY
GROHE offers a variety of sprays and jets, allowing you to enjoy your own personalised shower experience by choosing a pattern that suits your mood.
Whether it's our signature rain sprays, pure jet, champagne spray or a relaxing massage spray, our unique design distributes the same amount of water to each and every nozzle.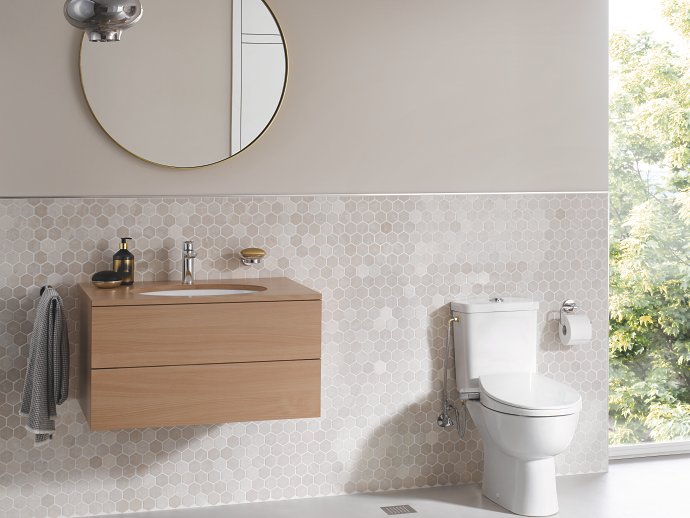 Search Products
Filter through our toilet products and create a notepad with all your favoured products.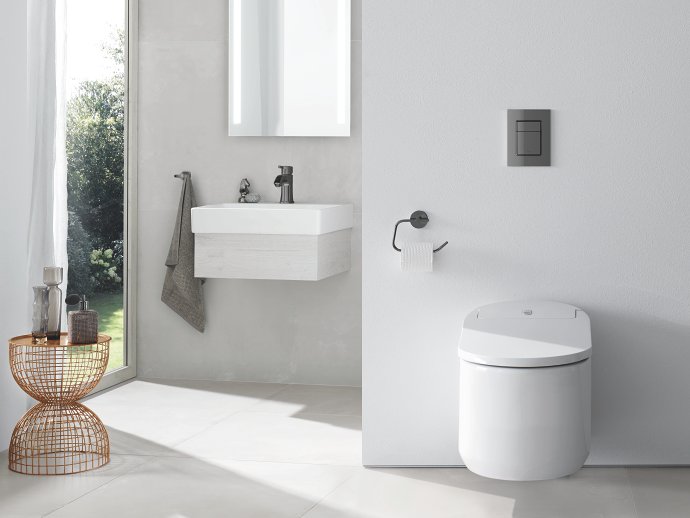 TOILETS BUYING GUIDE
Discover our Toilets Buying Guide and find out all you need to know about choosing the right solution for your bathroom.
Read more