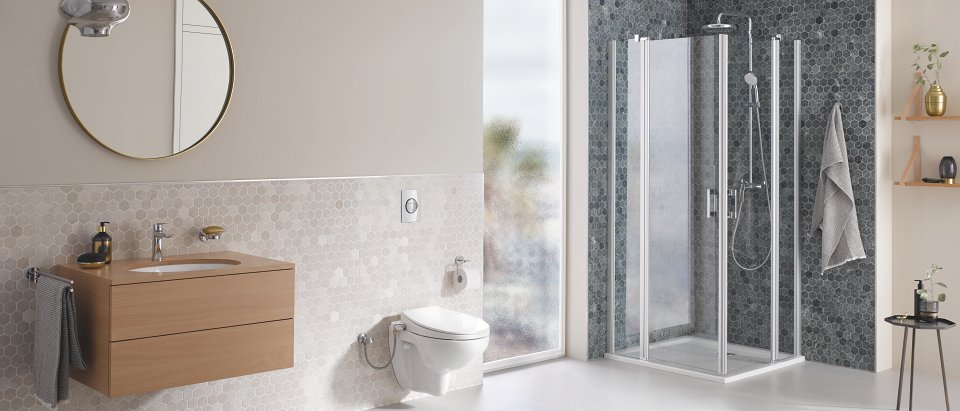 Your Complete Toilet Buying Guide
When fitting out your bathroom, most of the time you have three options of toilet. Close coupled, back to the wall or wall-hung. Many factors can influence the decision for which option is best suited for you. Some of these include space, aesthetics, or price. This brief buying guide will help you understand how each option works and hopefully, help you decide which toilet works best for you.
Close Coupled Toilets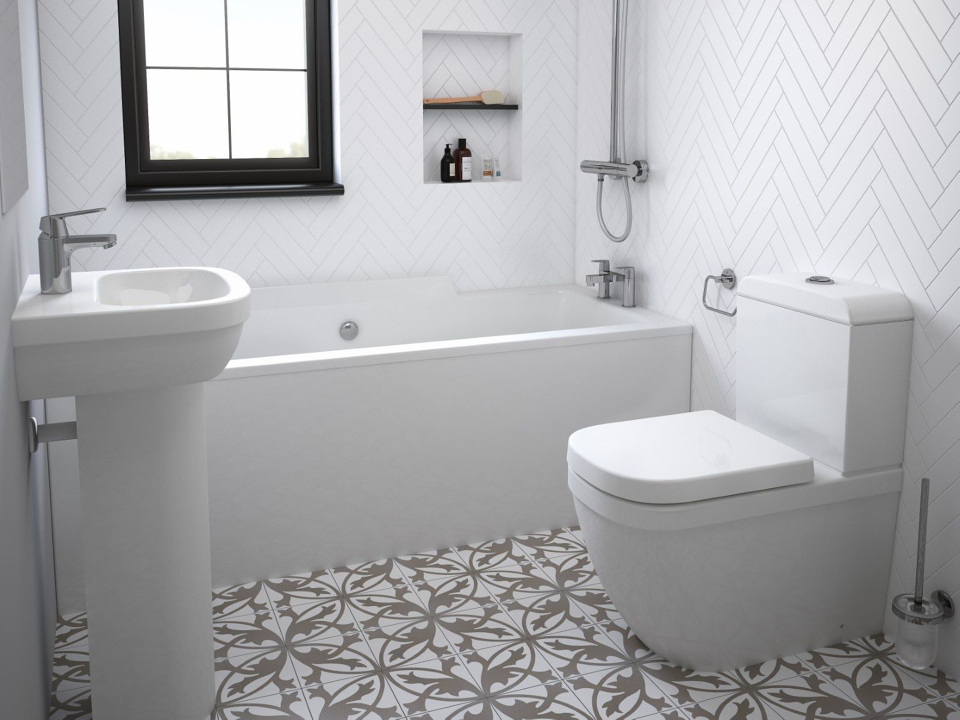 What is Close Coupled?
The toilet is an important piece in the bathroom due to its recurrent use. Choosing the right toilet is crucial in any bathroom. Confused about your options? we at GROHE are here to walk you through it.
The classic floor standing toilets have been adorning bathroom spaces for some years. Commonly these toilets have a cistern attached to the toilet bowl, creating one streamlined unit which combines both essential parts. Standing sanitary ware is practical, can be easily installed and is considerably cost friendly. Although floor standing toilets may seem to be the traditional choice, wall hung can bring another experience and look to your bathroom.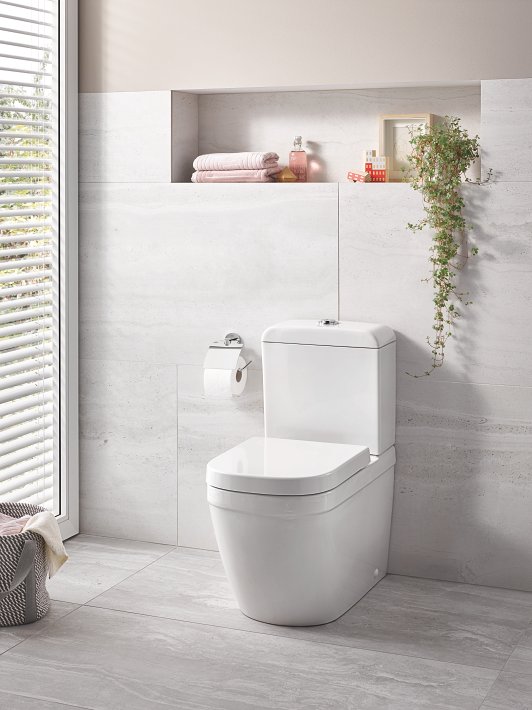 Is Close Coupled Right For You?
If you:
Have a lower budget in mind
Prefer an easier and simple installation
Prefer easier access for repairs or maintenance
Prefer a traditional decor
Are replacing an old close coupled
Then Opt for Close Coupled because…
You prefer a more traditional look for your bathroom
Easier to maintain with the system exposed
It is more affordable solution
Consider...:
Floor standing toilets are more difficult to clean
Takes up floor space and visual space
Less modern or the aesthetic choice
Height cannot be adjusted
Wall Hung Toilets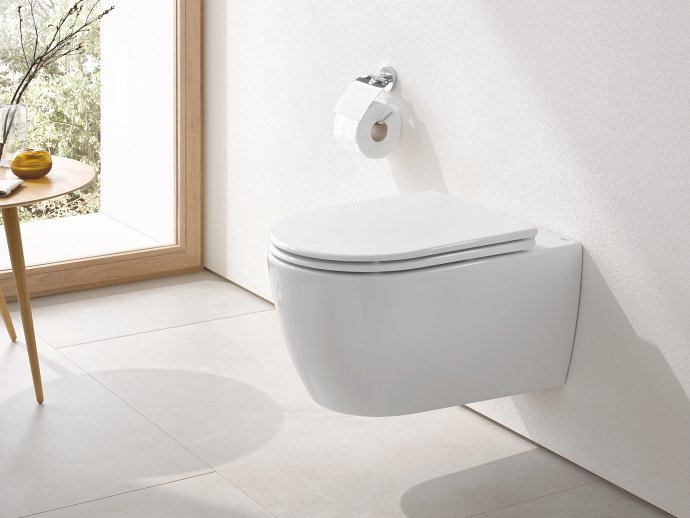 What is Wall Hung?
Wall hung toilets are increasingly becoming more popular in the UK. They are exactly what you would expect - the toilet bowl is mounted onto the wall itself, not on the floor. The cistern is concealed within the wall and can be accessed through the flush panel.
Because of the minimalistic style and the way the bowl is raised off the floor, this option carries many benefits.
The next question you may have is, 'will it fall down when I sit on it?' Wall hung toilets are held up by the frame that is mounted within the wall. The toilet is then mounted onto this frame allowing it to hang plush to the wall. In fact, all GROHE wall hung toilets have a weight limit of 400kg, So there's nothing to worry about there.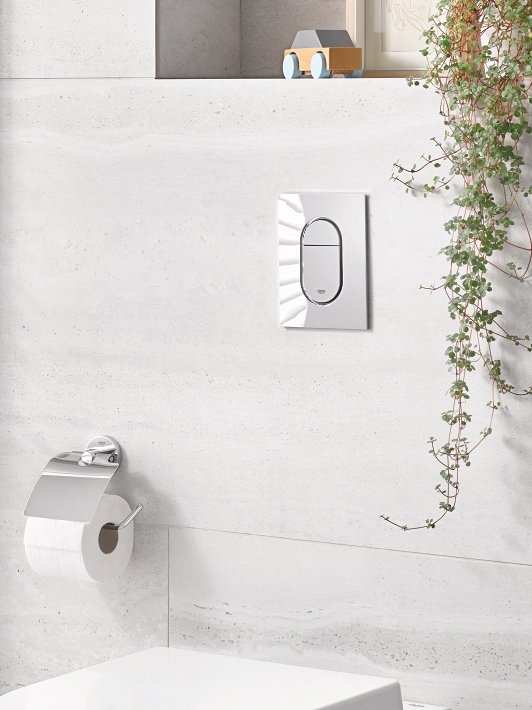 Is Wall Hung Right For You?
If You...
Enjoy having sparkling clean bathrooms
Have limited space
Like a minimalist and modern style
Want to hide all plumbing material
Want to adjust the height of your toilet
Are working on a brand new or remodeled bathroom
Like your toilet to be quieter with the cistern being behind the wall
If you want to preserve the delicate surface of the floor
Then Opt for Wall Hung because...
You are able to clean all areas with minimal effort
They take up less space
With the cistern hidden away, the toilet makes less noise
When the toilet is fitted, you can adjust the height to your liking
Consider:
Wall hung toilets come at a premium
A supporting unit is required behind the wall
Intricate installation; requires careful placement
An Overview of Toilets
| | Wall Hung | Close Coupled |
| --- | --- | --- |
| Ease of Cleanliness | | |
| Ease of Installation | | |
| Modern Look | | |
| Cost-friendly | | |
| Quiet in use | | |
| Traditional style | | |
| Adjustable height on installment | | |
| Preserve floor space | | |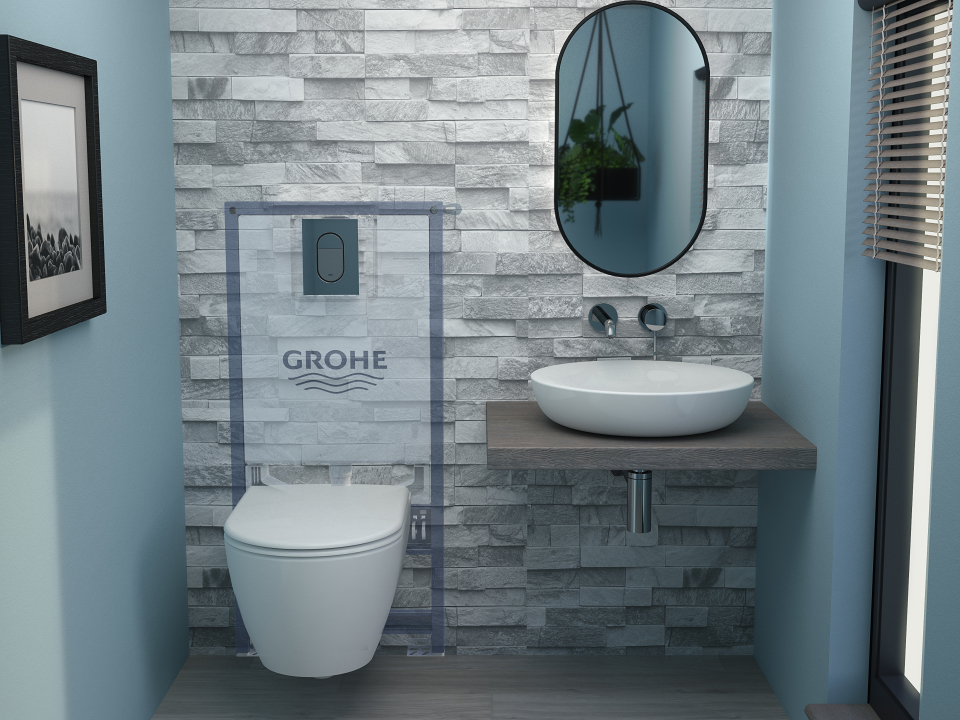 Flush Plates and Wall Frames Buying Guide
Flush plates are essential finishing touch for your complete bathroom design. With many different designs to choose from take a look and decide which style works best for you.
If wall hung toilets are an option that you are considering, the next step is understanding a little more about the wall frames.