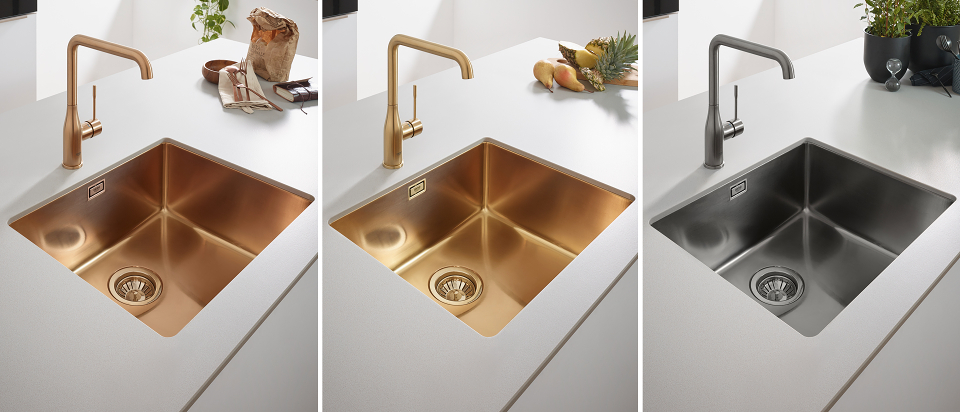 Experience your personal kitchen colour collection by GROHE
Especially in the world of kitchen solutions where surfaces ought to last for a long time, excellent, highly resistant finishes distinguish good products from great ones. GROHE's aspiration is to always produce only the best. It is for this reason we use a special technology that assures not only brilliant colours, but a durable coating of the highest quality.
GROHE PVD - Unrivelled, hard and scratch resistant
Our high-end PVD technology brings our new colors to life.
With the PVD technology our taps are 10 x more scratch resistant than chrome and have a 3x harder surface. When it comes to sinks, PVD is the final layer on the stainless steel core giving you maximum durability. Next to the resistance of the material, the finishes come with the brilliance they deserve ranging from dark Brushed Hard Graphite to bright Polished Cool Sunrise giving you full freedom of choice – the perfect characteristic for your kitchen.