GROHE WATERSYSTEMS APP
YOUR PERSONAL DIGITAL WATER PROFILE
1 app – 1 digital water profile: GROHE Watersystems app is your tool to access the connected products from GROHE Watersystems.
For example you can manage your GROHE Blue tap with our app.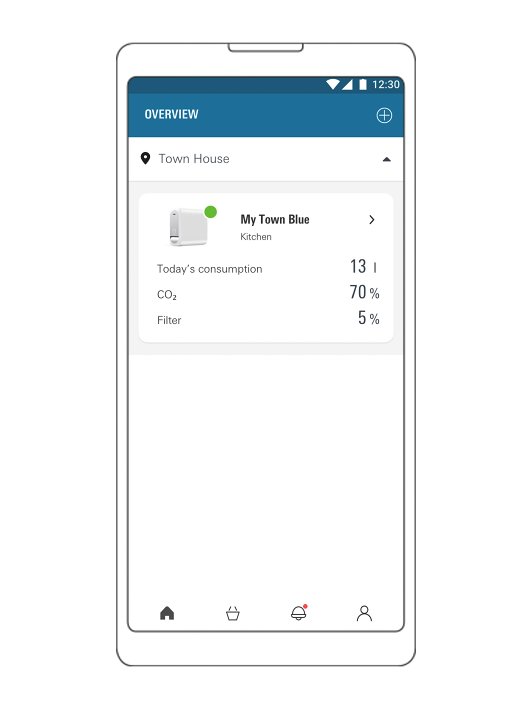 Your home screen and overview of your grohe watersystems
On a single screen you'll find an overview of your GROHE watersystems as well as the current status of your devices. With readings and notifications right on the home screen, you'll always keep an eye on your watersystems.
Monitor and manage multiple houses and rooms.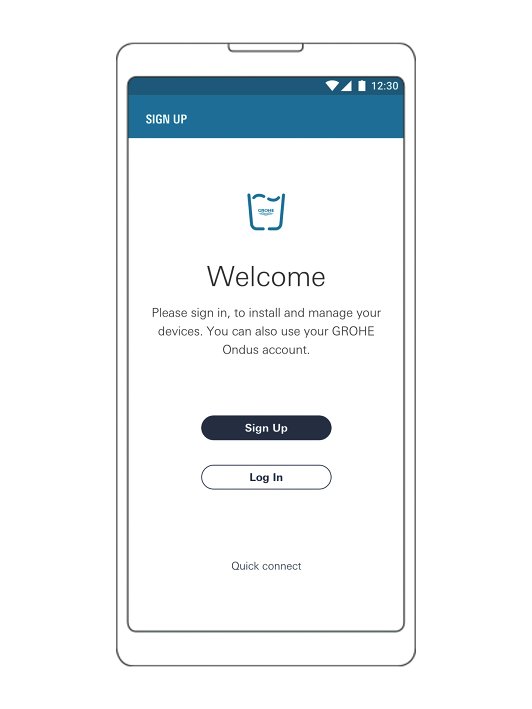 Create your personal grohe account
To connect and manage your GROHE water systems with the app, you need a GROHE account. Create your personal account directly in the app or log in with your existing data.
If you previously used the GROHE Ondus app, you can simply transfer your login details to the Watersystems app (e.g. GROHE webshop account).
Install devices
The app guides you step-by-step through the entire set-up process and allows you to easily integrate your GROHE watersystems.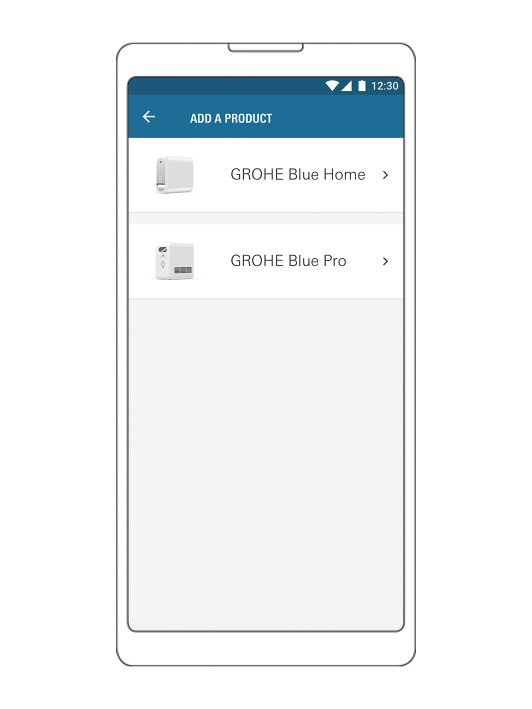 Step 1:
Select your GROHE water system that you want to connect to the app.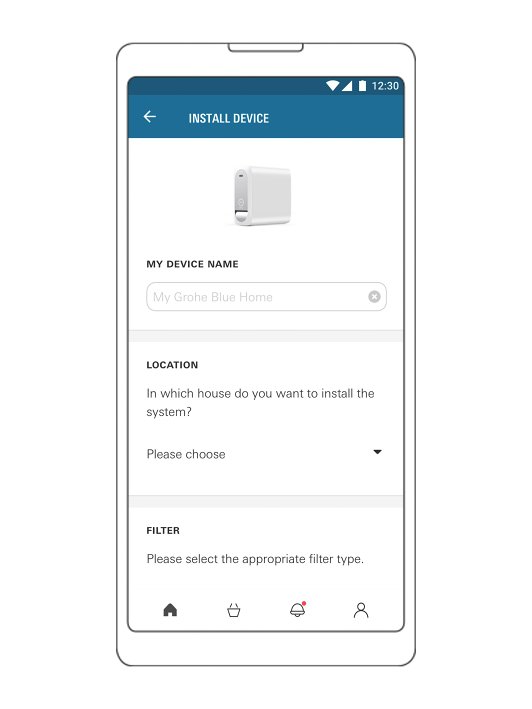 Step 2:
Name the water system to be installed in the app and assign it to a location.
For optimal use of the app, select the type of filter.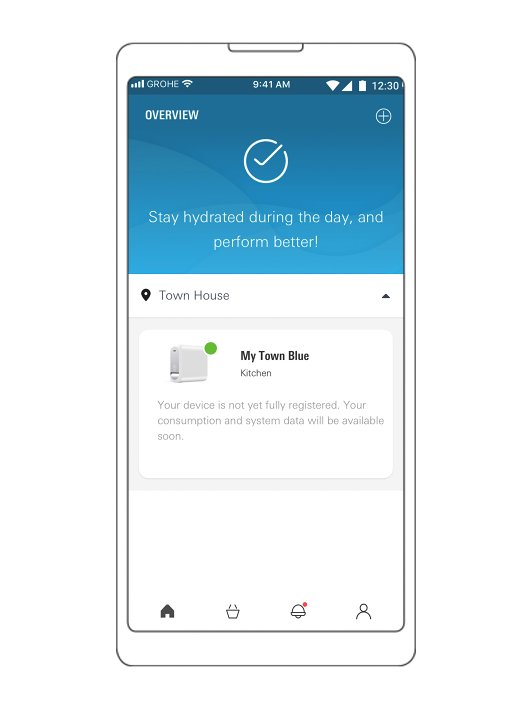 Step 3:
Your GROHE water system is now connected to the app.
On the home screen you have an overview of your devices at all times.
Check status and receive notifications at any time
Use the app to track the status of the water filter and CO2 bottles and understand when they need to be replaced. If a replacement is needed, you will receive notifications and can reorder the replacement items directly through the app. In addition, the app tells you when you need to flush the system (only GROHE Blue Home) if it has not been used for a certain period of time and reminds you of the required annual cleaning.
Create your personal 'One Touch' to configure your favourite drink directly via the app.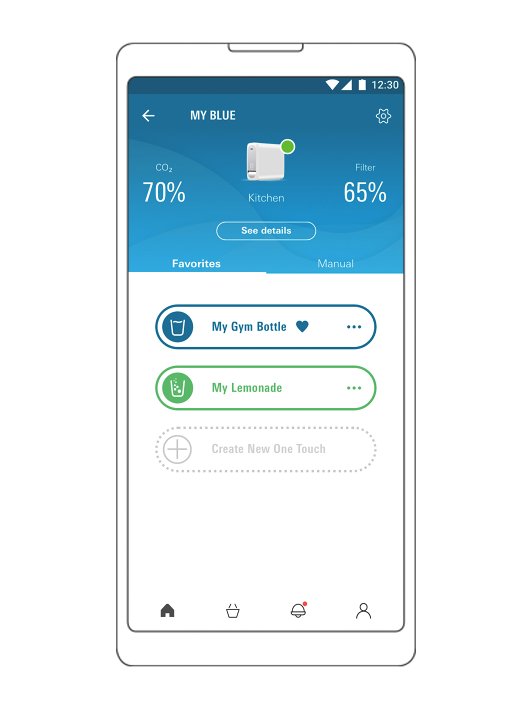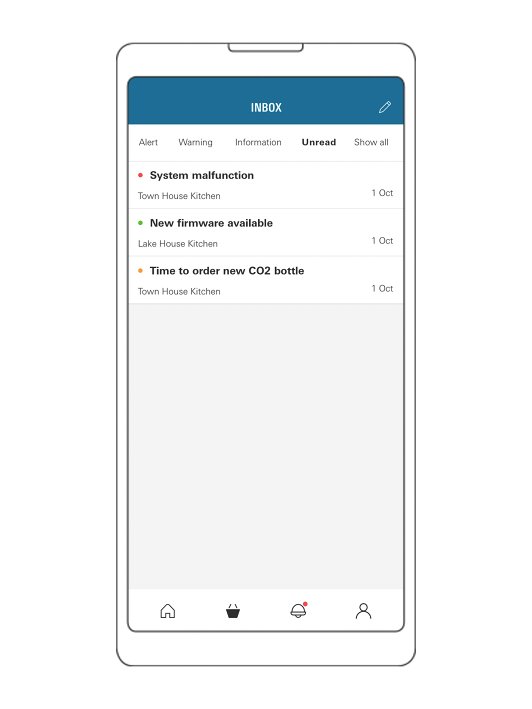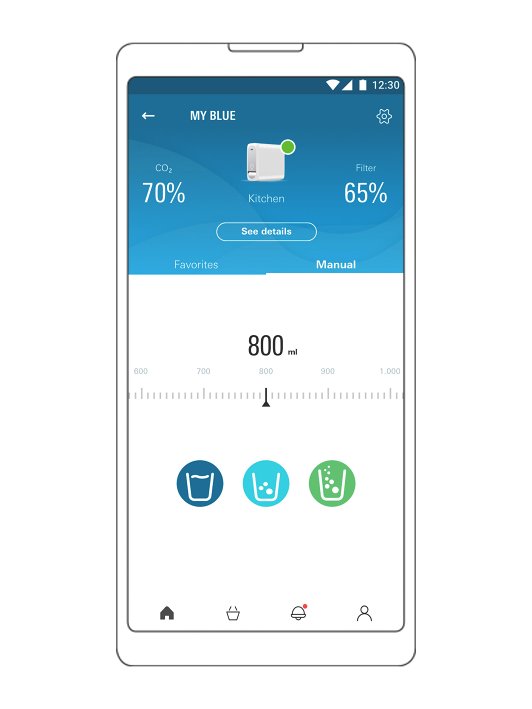 Remote control
Fill a glass or carafe with the exactly defined amount of water via the app and select still or sparkling water.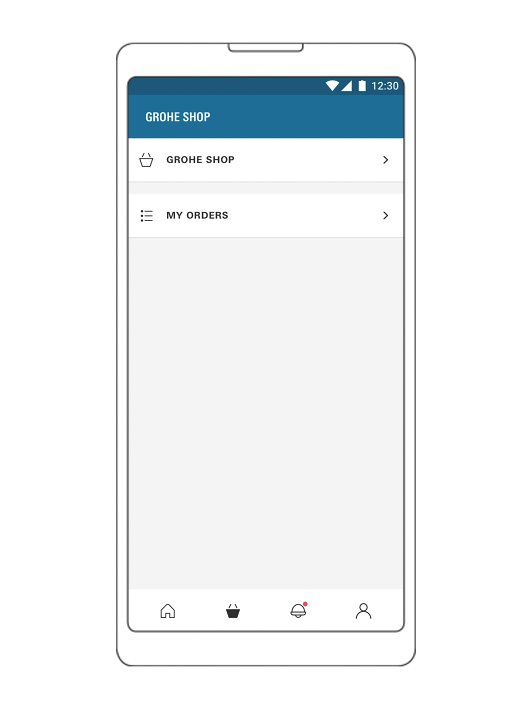 Reorder directly via the app
The web shop connected to the app allows you to reorder the replacement products you need directly in the app and track your orders until they arrive. This means your GROHE water system is always supplied and ready for use.
If you have any questions or problems, you can get support directly in the app.
Download the app on your smartphone
For Android 6.0+ and Apple iOS 12.0.