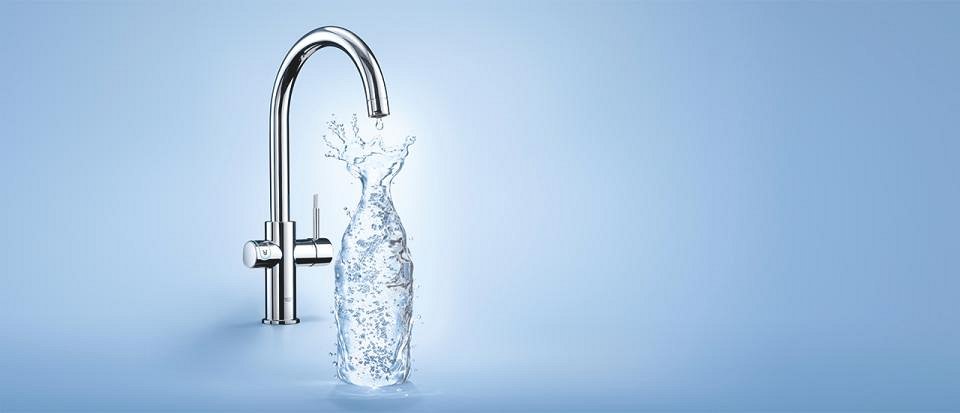 PERFECT TASTE STRAIGHT FROM THE TAP FILTERED AND CHILLED STILL, MEDIUM, SPARKLING UNBOTTLED WATER BY GROHE BLUE HOME
PERFECT TASTE STRAIGHT FROM THE TAP. FILTERED AND CHILLED. STILL, MEDIUM, SPARKLING UNBOTTLED WATER BY
GROHE BLUE HOME
WHERE WOULD YOU EXPECT THE MOST DELICIOUS WATER ON EARTH?
Falling from a raincloud? Emerging from a fresh, bubbling spring? Perhaps in a bottle? Or none of these? We believe the answer lies closer to home. We call it unbottled water. Introducing GROHE Blue Home.
When was the last time you truly tasted water? When you took a sip that left you thirsting for more? That's what happens after your first encounter with GROHE Blue Home: a beautiful and intelligent system that transforms simple water into pure thirst-quenching pleasure, and your kitchen into a meeting place for thirsty friends.
Find a showroom near you
STILL, MEDIUM OR SPARKLING: THE CHOICE IS ALL YOURS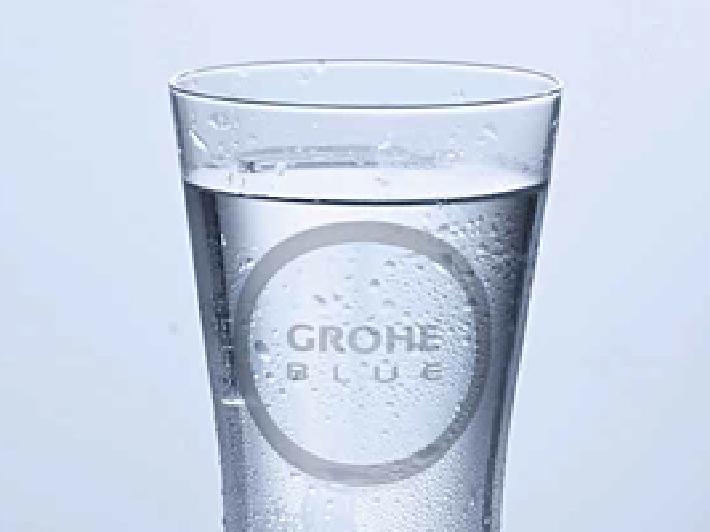 Still
If you prefer your water cool and still, nothing could be simpler.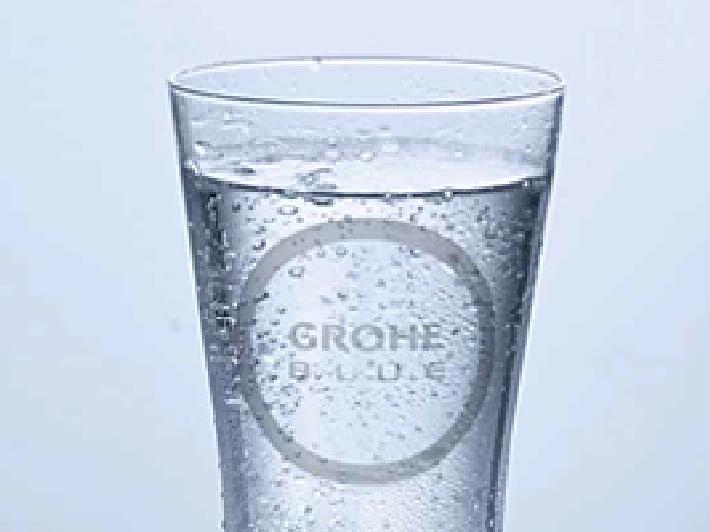 Medium
Sparkling – but not too much? More of a medium sparkling? Coming right up.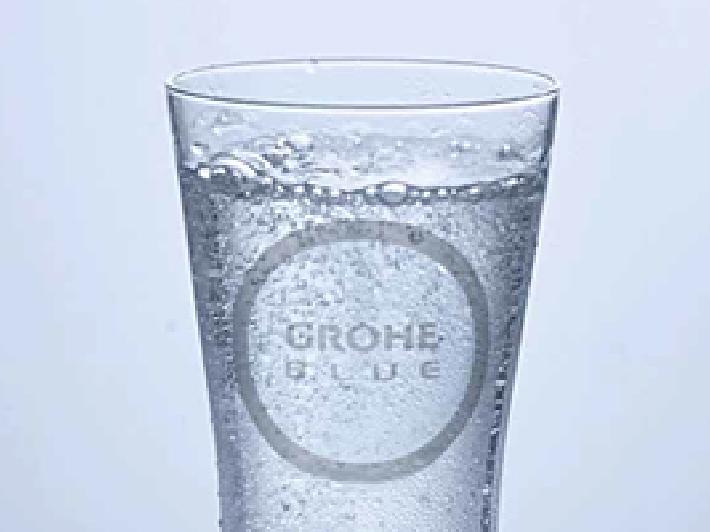 Sparkling
Sparkling water, alive with bubbles, for pure, thirst-quenching heaven.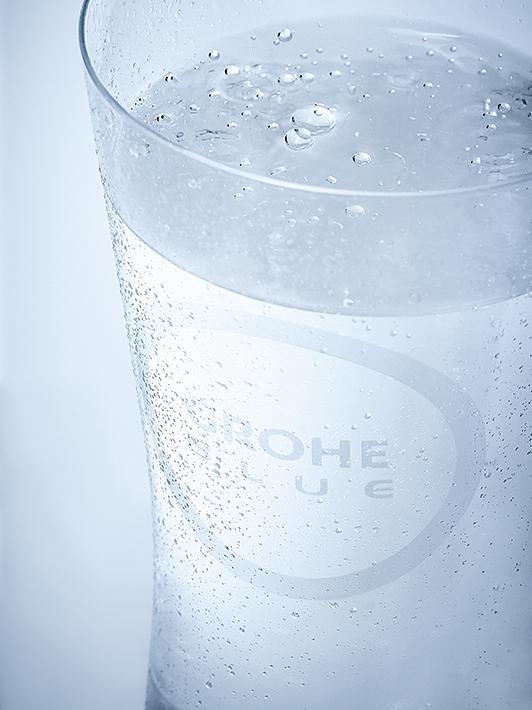 PERFECTLY CHILLED – JUST AS YOU LIKE IT
Imagine the refreshing sensation of chilled water – cool and thirst-quenching. Ready and waiting for you at the touch of a button – at exactly the right temperature. Think of the glass misting over with minute water droplets and of that first delicious cold gulp.
Chilled water on demand – how refreshing is that then?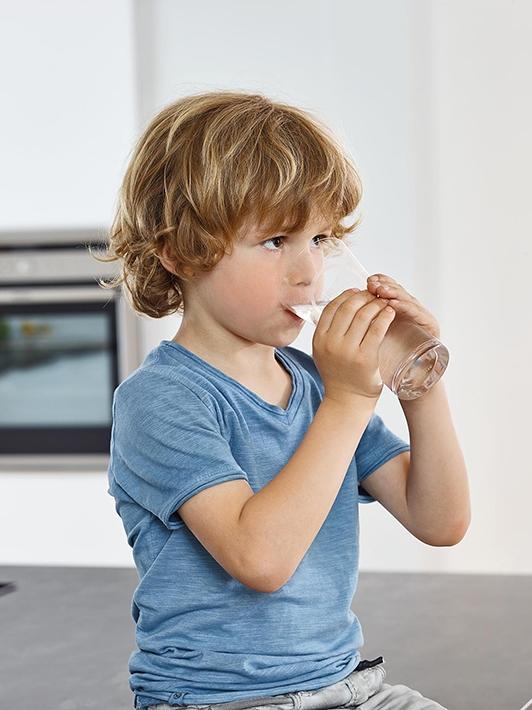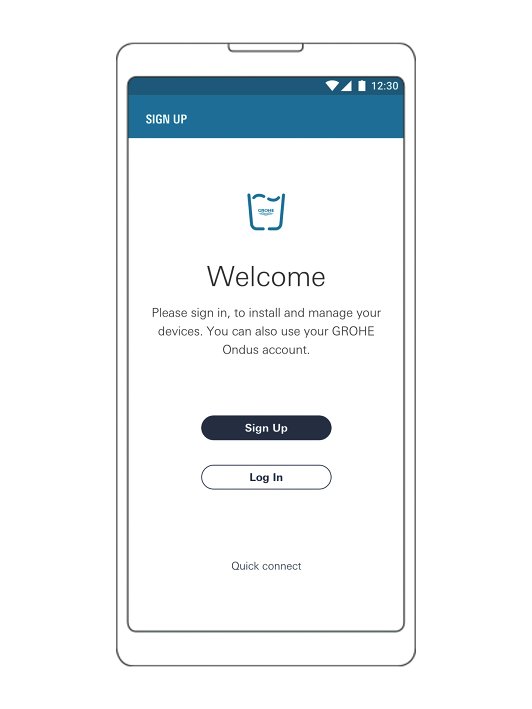 CONTROL VIA GROHE Watersystems APP
Control your GROHE Blue Home tap via smartphone app for total convenience. The GROHE Watersystems App will not only let you know when the filter or CO2 need replacing, but can reorder for you automatically.
Use it to pour water and monitor your water consumption.
Discover the GROHE Watersystems APP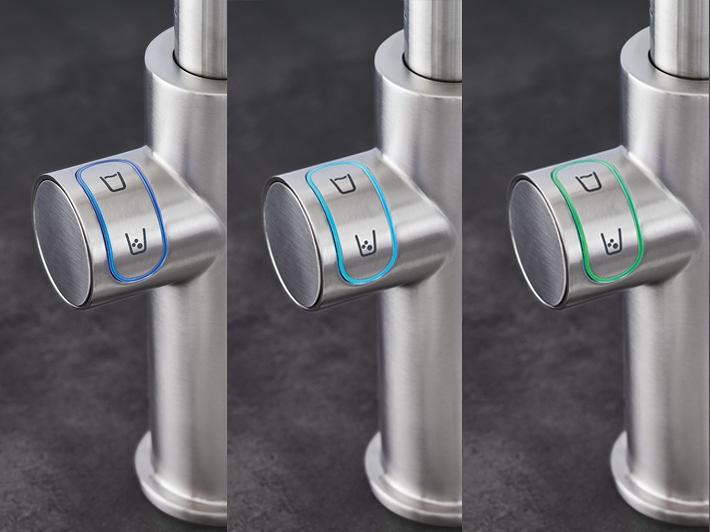 It's so easy to get your glass of perfect water
Simply use the buttons on the handle.
For cool, still water: just push the top button. The LED lights up blue, filling your glass with pure refreshment.
Your choice is medium sparkling? Press both buttons in sequence – the LED lights up turquoise - to produce a finely pearled stream of water.
For water that bubbles with refreshment: just press the lower button – the LED lights up green – for your perfect glass of sparkling water.
CO2 bottles are available as starter set and refill set. Order now.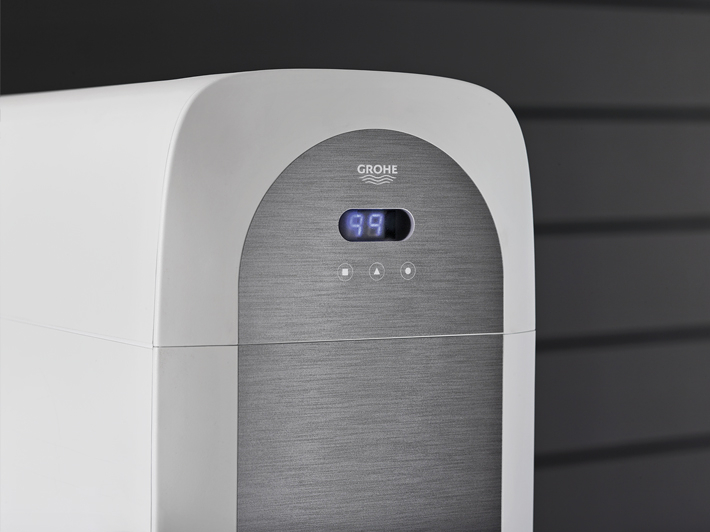 The intelligent heart of GROHE Blue Home
The cooler is our undercover genius, that takes the water, filters it, chills it and makes it sparkle, ready to fill your glass to the brim.
It's the secret of GROHE Blue Home – and the reason why drinking water will never be the same again.
The magic is the filter
Our special filter uses a five-step filtration process. It ensures that every glass of GROHE Blue Home water offers the same unparalleled standard of purity and taste.Find out more about the filter in this video.
Order all consumables in our GROHE Online Shop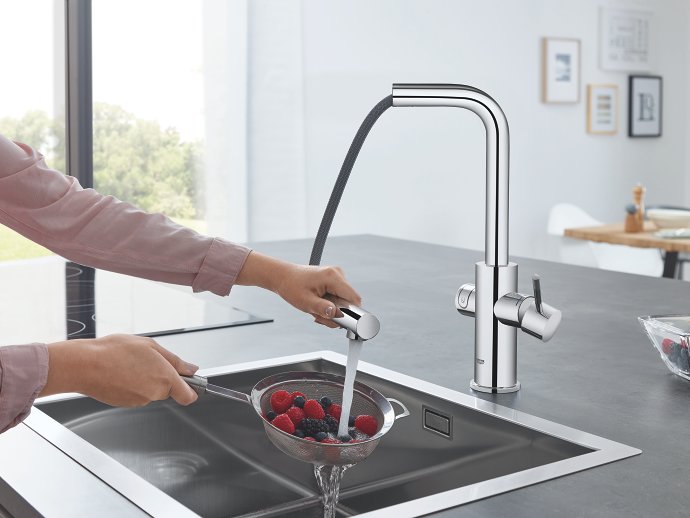 NEW: WITH PULL-OUT FUNCTION
Our new GROHE Blue Home taps now come with a pull-out mousseur head for ultimate functionality and flexibility. Select from three contemporary tap shapes with a pull-out head, each with a hygienic mouser and two separate waterways, delivering both filtered and unfiltered water effortlessly.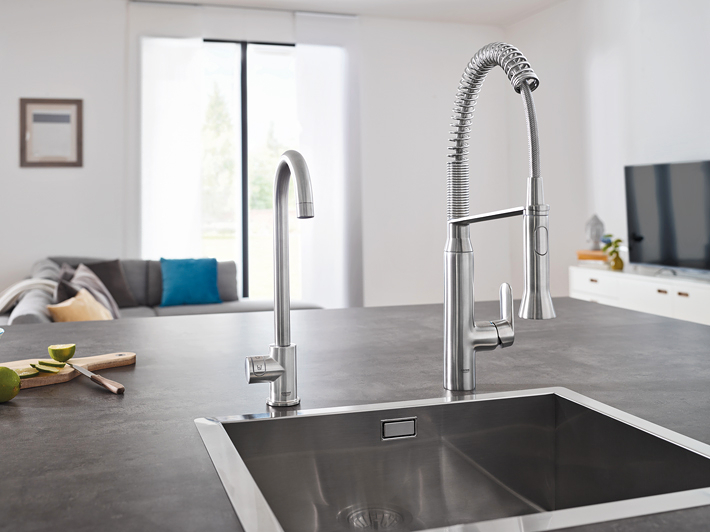 The tap that compliments all others
If you already have a high-end tap in your kitchen and don't wish to replace it, then GROHE Blue Home Mono is the perfect choice for you. It fits perfectly alongside your existing tap, a source of deliciously fresh and sparkling filtered water.
Do you need help with the installation?
We can organise an approved expert to come and install your GROHE Red or Blue Filter Tap in your home or business. It is highly recommended that these products are installed by a professional because of the combination of water and electrical supply.
Click for more information