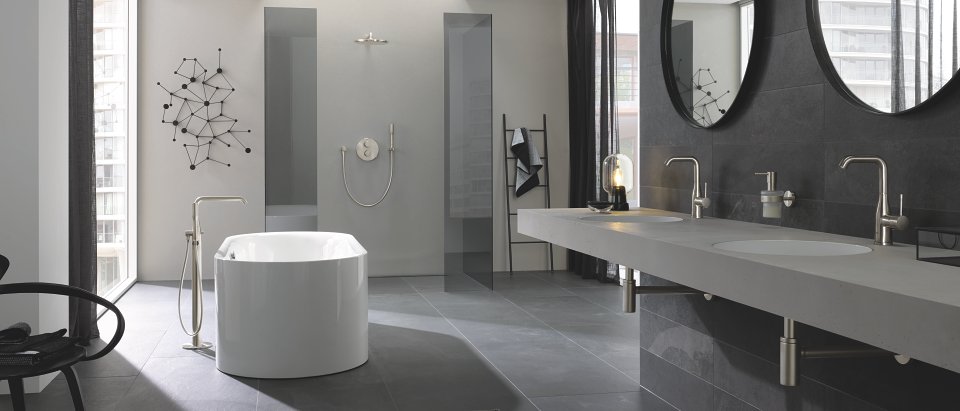 Bring inspirational colors into your home with Nickel taps
Stimulate your senses with Shiny or Brushed Nickel GROHE taps. Whether you are choosing kitchen or bathroom fittings, they are an inevitable part of our everyday lives – every time we turn a tap on, we take it for granted that we'll get the water we need. At GROHE, we ensure our products perform so reliably for you every day that you could almost forget they were there, if they weren't so striking to look at! We combine beauty with function to bring you stylish options for your bathroom that are nothing short of inspirational. GROHE has taken taps to a whole new level with a stunning range of colors that make these everyday, functional products even more extraordinary. Add an intriguing touch of luxe with shiny light gold or go for vintage-style soft edges with a brushed finish.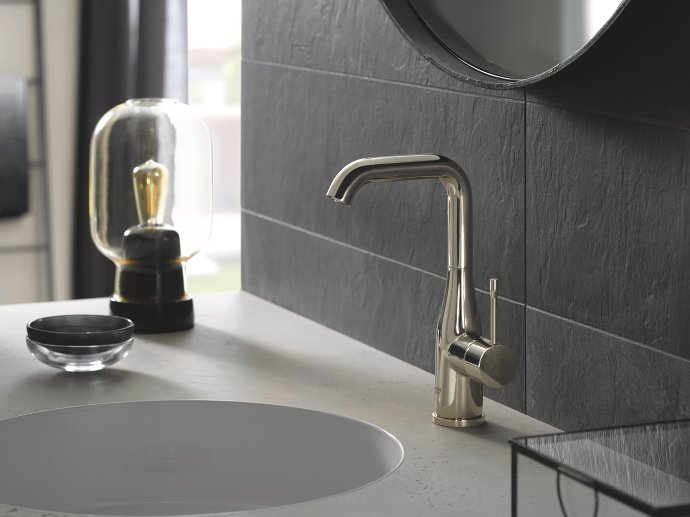 Subtle and traditional
When you choose nickel taps, fittings, or accessories, you choose a subtle, more traditional look, where high quality combines with organic elements to deliver clear-headed purity and natural warmth. Whether you're searching for inspiration for bathrooms or kitchens, take a look through the GROHE range of brushed nickel basin taps, brushed nickel mixer taps and more, or check out the GROHE nickel products with a shiny finish. These products harmonise with other elements in your interior, giving your home environment a soothing, welcoming feel.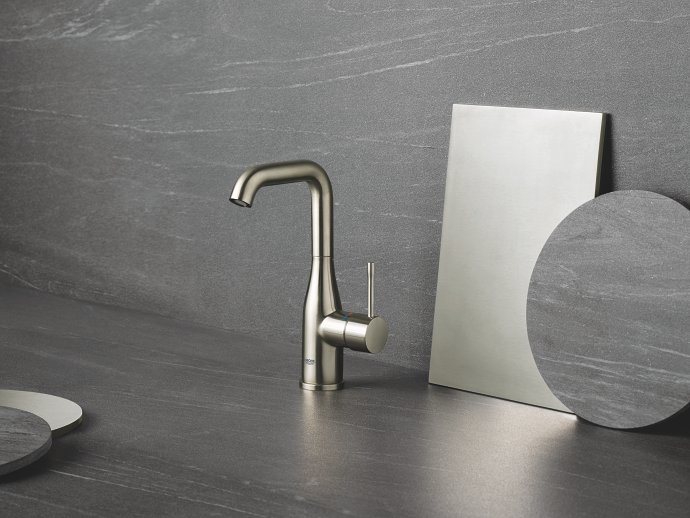 Accentuating your nickel taps with striking color combinations
Our light gold color brings a natural, organic feel to your home, which would combine well with stone, light concrete, or marble. Dark stone tiles create the ideal background for your nickel and brushed nickel taps. Try adding contrasting light-colored walls and choose darker furniture and matte black accessories to set off the luminous quality of the nickel color. Go for design classics to reflect the sophisticated, classic shade of the taps. Warm lighting and pure materials such as see-through glass accessories would add to the clear and harmonious feel this color exudes. Let our nickel and brushed nickel GROHE range be a building block for your happy place at home.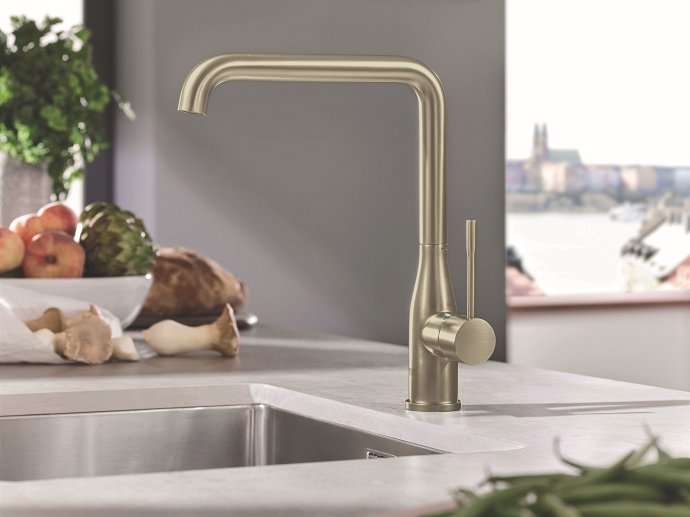 Beauty that endures
Beauty fades, but not for GROHE nickel taps! Every GROHE product is protected by our high-tech coating, which means they keep their looks for much, much longer. PVD, or Physical Vapour Deposition, is a process used by GROHE to give kitchen and bathroom fittings a finish which ensures brilliant Colors and exceptional durability. Products with this coating are ten times more resistant to scratches than chrome and their surfaces are three times harder. No matter how many years you keep your GROHE products and how many cleaning agents you use on them, the coating will not come off and the fittings will not fade. Your harmonious look will continue to look stunning for years to come.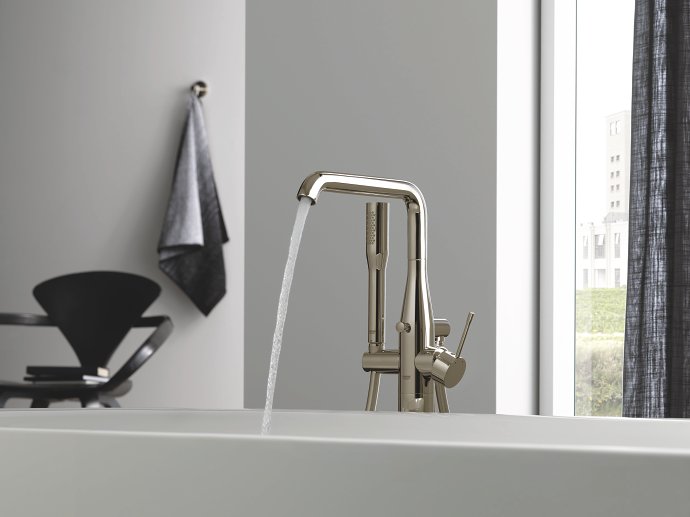 Innovation and tradition
By choosing GROHE, you have opted for cutting-edge products that are pushing the boundaries with innovative technologies. But you are also aligning yourself with a decades-long tradition of quality and design which keeps the future in mind and cares about sustainability. Why would you just go with the flow, when you can shape the future of water with GROHE?
Over to you
We know you'll love the look of our stylish nickel and brushed nickel taps, showers sinks and accessories, whether you're planning a bathroom, cloakroom, or kitchen. Take the time to enjoy browsing our whole range of products here. You can also search for showroom and installer locations on our website as well. Then it's over to you: create your ideal interior with our inspirational colours, to add a unique flair to your home.