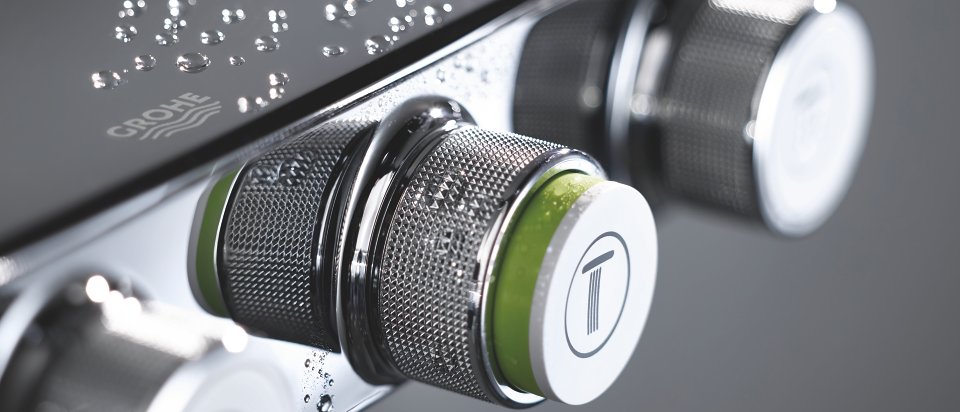 WELCOME TO THE JOY OF SHOWERING
Use all the physical properties of water to create your unique shower experience. Large or extra-large; fitted flush to the ceiling or wall mounted; GROHE showers and thermostats come in all shapes, styles and sizes – each one designed with your satisfaction and enjoyment in mind.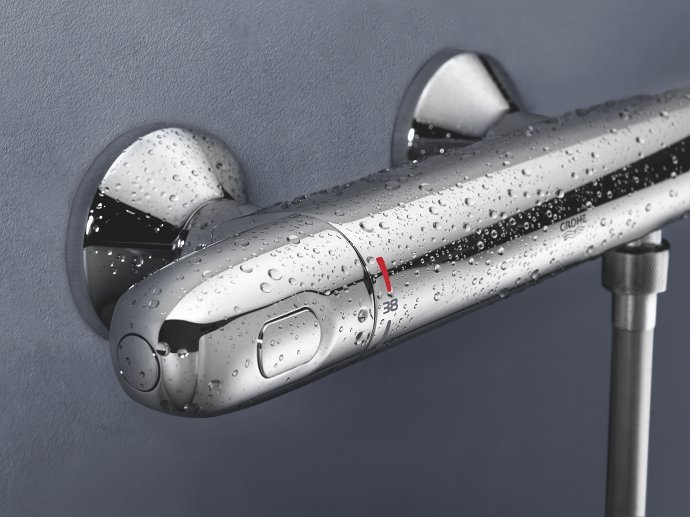 GROHE THERMOSTAT TECHNOLOGY
THE ENGINE FOR THE PERFECT SHOWER
As our benchmark when constructing GROHE showers and thermostats we used the most sensitive thermometer around – your skin. The revolutionary thermostats in our Showers & Thermostat range ensure that hot and cold water will touch your skin in exactly the proportions you desire. GROHE TurboStat is a revolutionary technical feature – it provides the correct shower temperature in seconds and keeps it constant for the duration of your shower.
GROHE SMARTCONTROL
POWERFUL, INDULGENT SHOWERING, TOTALLY CONTROLLED BY YOU
GROHE SmartControl is the innovative shower control which lets you adjust the volume and temperature effortlessly, as well as selecting your preferred spray and switching between head and hand shower. Simply turn the GROHE ProGrip handle to increase the volume – from Eco to Full Flow - and turn down to reduce it. Press to pause the water if you wish. SmartControl even lets you store your preference for the next time.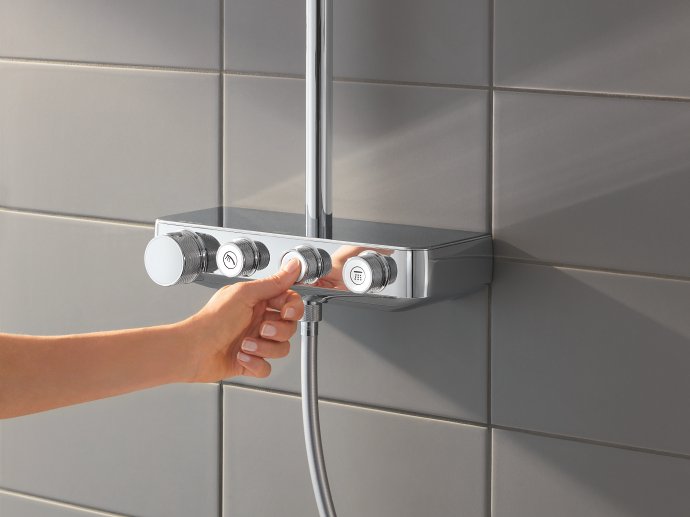 Push the button to start the shower.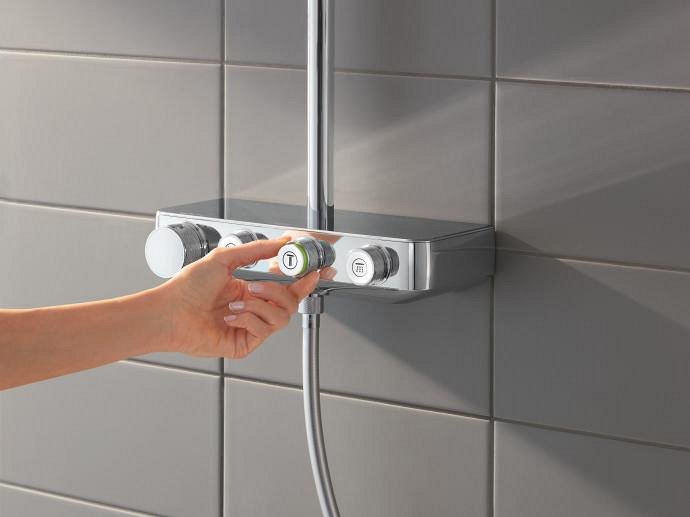 Turn to adjust the water volume gradually from Eco to Full Flow.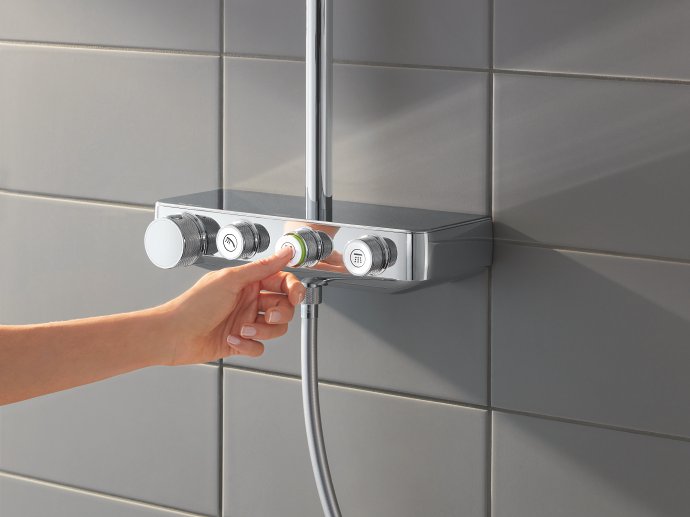 Push again to stop or pause the shower. Your preferred water volume remains the same when you restart the shower.
GROHE SHOWER SPRAYS – REJUVENATION OR RELAXATION?
Our unique design distributes the same amount of water to each and every nozzle, resulting in an even spray. So whatever pattern suits your mood – Rain, SmartRain, Jet or Massage – you're guaranteed that it will be an all-over exhilarating experience. The sprays TrioMassage spray and the ActiveRain spray are just the latest examples of GROHE DreamSpray technological innovation.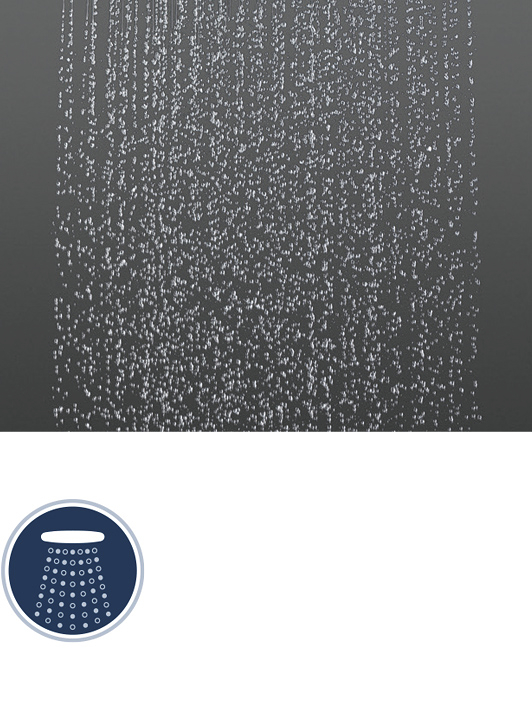 RAIN
SPRAY
Wide and luxurious – a soft, delicate pattern to soothe the skin. Mimicking warm summer rain, the spray provides a full and even coverage.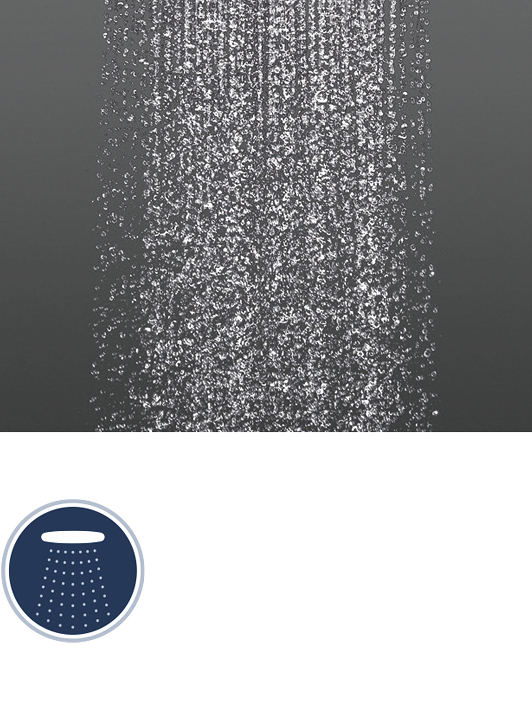 SMARTRAIN
SPRAY
All the features and benefits of our authentic Rain spray but with a reduced flow. A smart pattern that uses less water to deliver full showering enjoyment.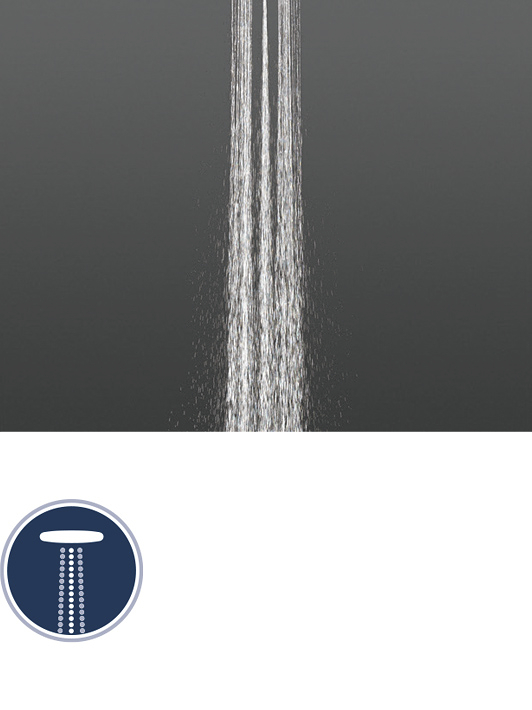 ACTIVERAIN
SPRAY
Innovative spray to loosen up tense muscles or rinse shampoo out of your hair.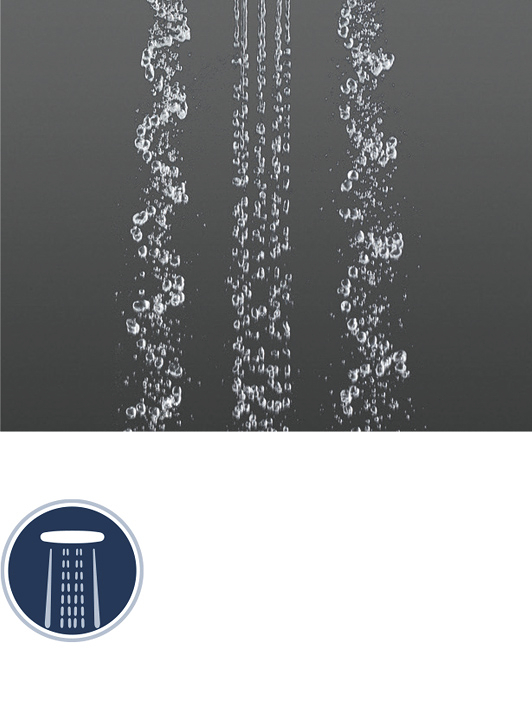 TRIOMASSAGE
SPRAY
The combination of the renowned Bokoma spray and two massage sprays gives you a head and shoulder massage in one combined spray.