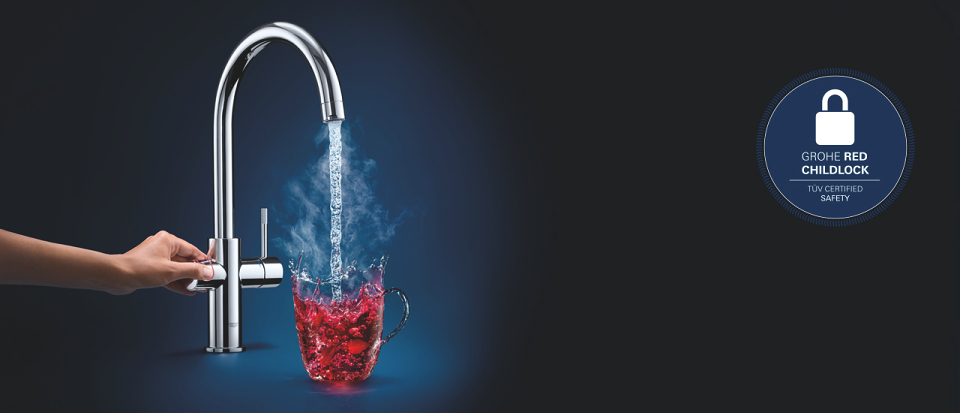 KETTLE HOT WATER STRAIGHT FROM THE TAP
New GROHE Red: Kettle hot water on demand
Think about the number of times a day that you need to get a kettle hot – and how much time you spend waiting for the kettle hot water. And now imagine you could save time, energy and space in the kitchen - all in one go. That's what GROHE Red can do for you: a beautiful and reliable system that delivers kettle hot water straight from the tap – safely and instantly. Once you discover all the advantages of this remarkable helpmate in the kitchen you'll never look back.
WELCOME TO THE NEW HOT SPOT IN YOUR KITCHEN
Now you see it, now you don't. Below the elegant GROHE Red tap, the energy-efficient titanium boiler is tucked away, ready to deliver just when you need it.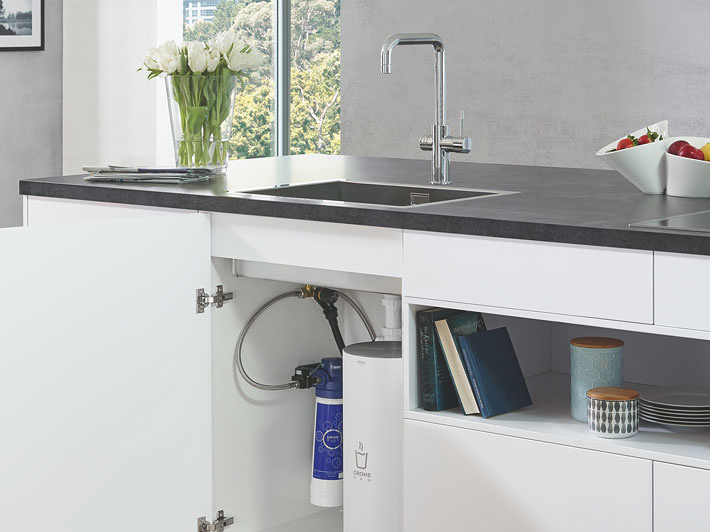 Create your own hot spot
The slim GROHE Red boiler is available in 2 sizes and fits neatly under the sink – freeing up precious space on the work surface.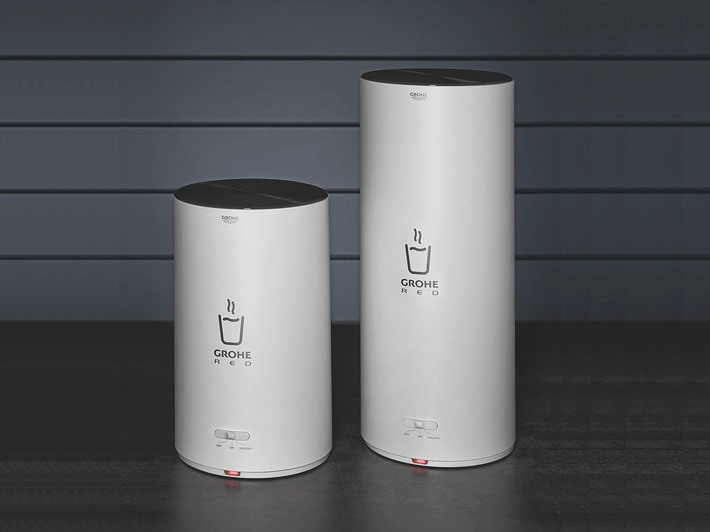 GROHE Red boiler sizes
The M-size boiler (up to 3l of kettle hot water at once) has a height of 37cm while the L-size boiler (up to 5,5l of kettle hot water at once) has a height of 49cm. Both boilers have a diameter of 21cm.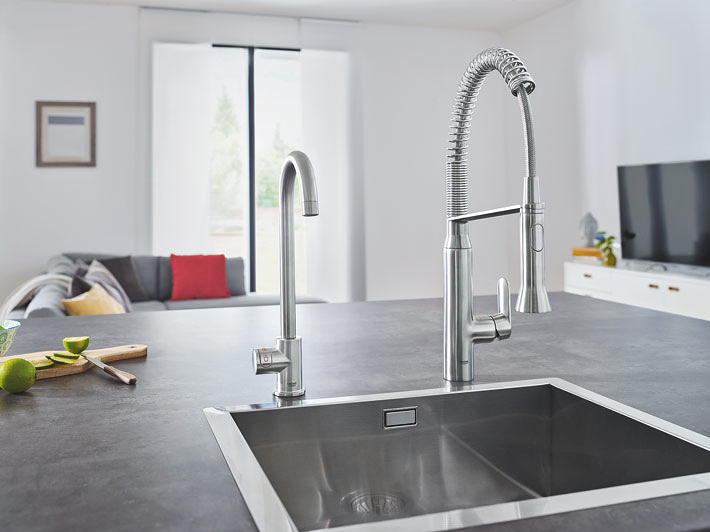 THE TAP THAT COMPLEMENTS ALL OTHERS
You may already have a high-end tap in your kitchen. If so, and you don't wish to replace it, then the GROHE Red Mono is the perfect solution. The smaller-sized Mono supplies kettle hot water only and fits perfectly alongside your existing tap. In a choice of two elegant spout shapes.
Product range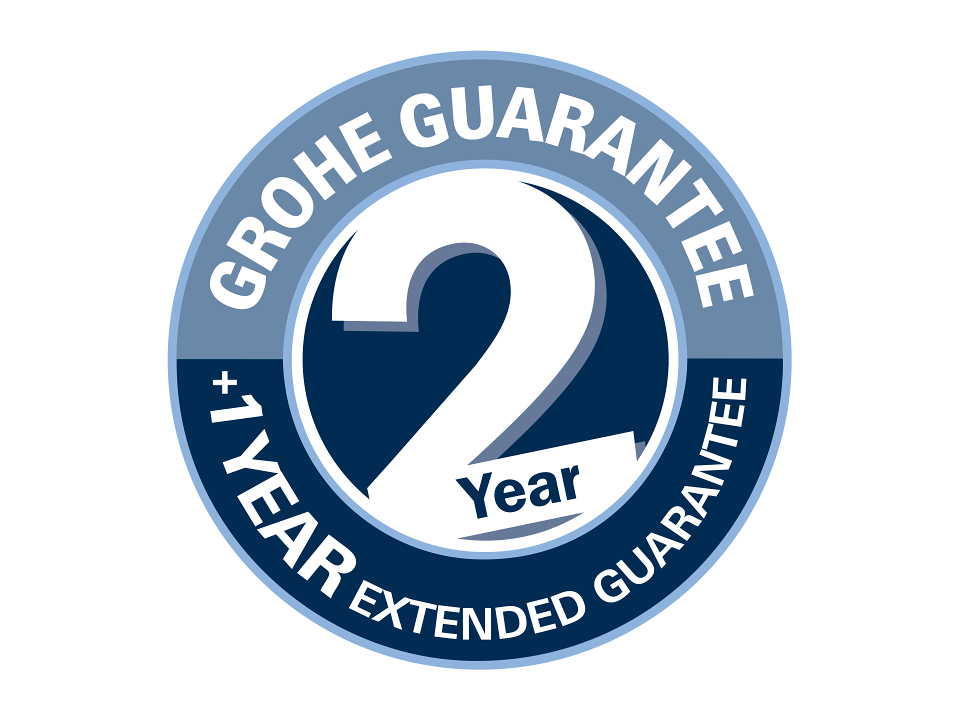 Register your GROHE Red now!
By registering your GROHE Red now, you will benefit from one extra year of guarantee on your product! To do this, please select your product from the list below, enter your date of purchase and date of installation! It is that easy! You will then receive your certificate of guarantee by e-mail!
Register your GROHE Red kitchen tap
Do you need help with the installation?
We can organise an approved expert to come and install your GROHE Red or BLUE Filter Tap in your home or business. It is highly recommended that these products are installed by a professional because of the combination of water and electrical supply.
Click for more information