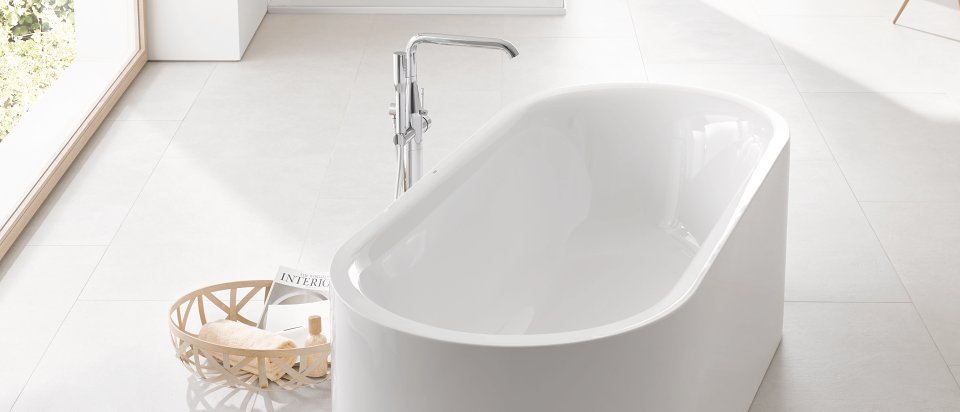 GROHE ESSENCE CERAMICS
Looking for simple, fuss-free sanitaryware for your bathroom? The GROHE Essence Ceramic range delivers exactly that. Stripped to the simple necessities, this collection provides the perfect basis for relaxation with its minimal aesthetic. This slender design gives off a calming effect and therefore makes your journey to create your home spa that little bit easier. WCs, wash basins, and bathtubs – the Essence Ceramic range has all you need to achieve a seamless bathroom design.
Celebrate the complete bathroom with Essence
The new Essence range has everything required to create a cleanly elegant modern bathroom scheme. The collection includes three sizes of vanity basin plus practical wall-hung options, and WCs and bidet in either floor-standing or wall-hung options. All featuring the same subtle, organic lines as the Essence bathtubs. And with each product a Perfect Match for GROHE's Atrio, Plus, Essence and Lineare faucets and accessories, creating a harmonious scheme is simple.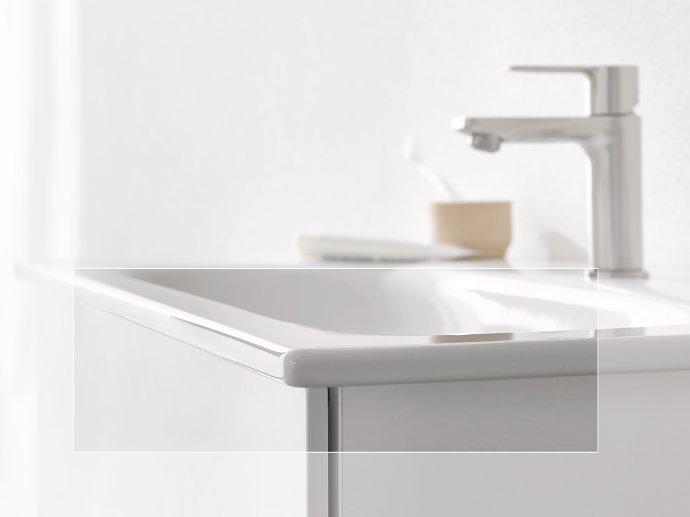 Sleek, slim design
The GROHE Essence Ceramic collection comes with smart, sleek features that carry the design ethos of the collection through to the last details. The slim 17mm profile of the basins gives a light, delicate look, perfect for creating a calming space, while the basin overflow is cleverly positioned on the tap-facing side of the ceramic for a completely seamless appearance.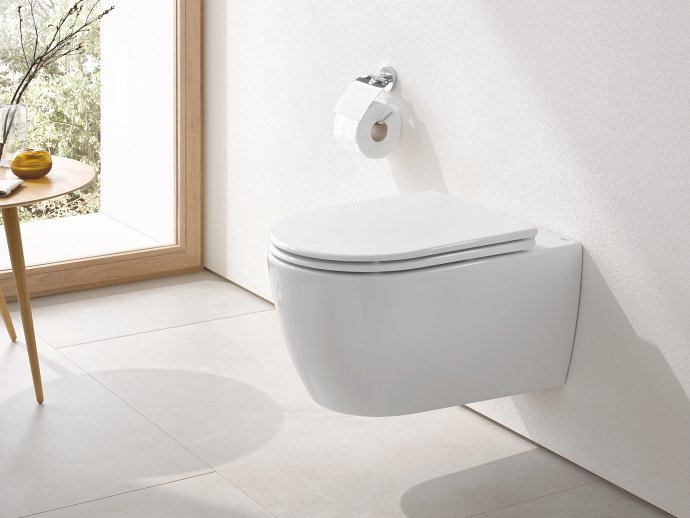 Comfort and convenience as standard
To match their clean modern looks, every item in the GROHE Essence Collection has been designed with useful features to make life easier. Hygiene and easy maintenance are assured, thanks to Rimless technology in the WC bowl which gives germs nowhere to hide.
Essence Bathtubs - Make bathtime beautiful
Put relaxation and sculptural style at the heart of your bathroom with an Essence Ceramic bathtub. Designed with light, clean lines each bath is designed to work in perfect harmony with the rest of the collection. From standard tubs to centrepiece freestanding baths worthy of a home spa, your ultimate bathing zone has arrived.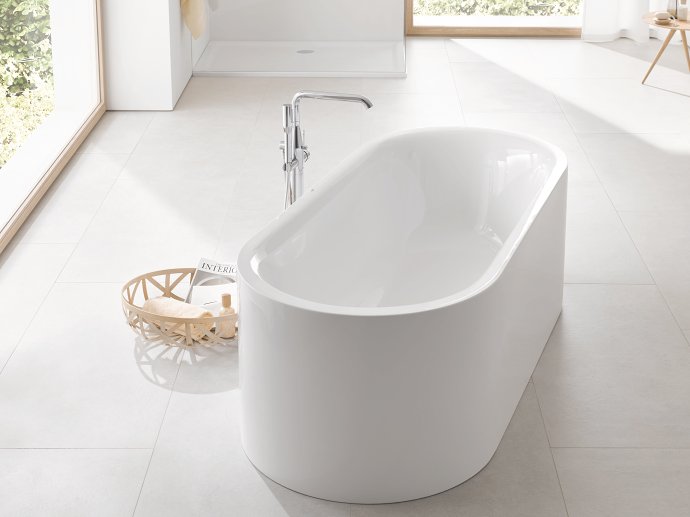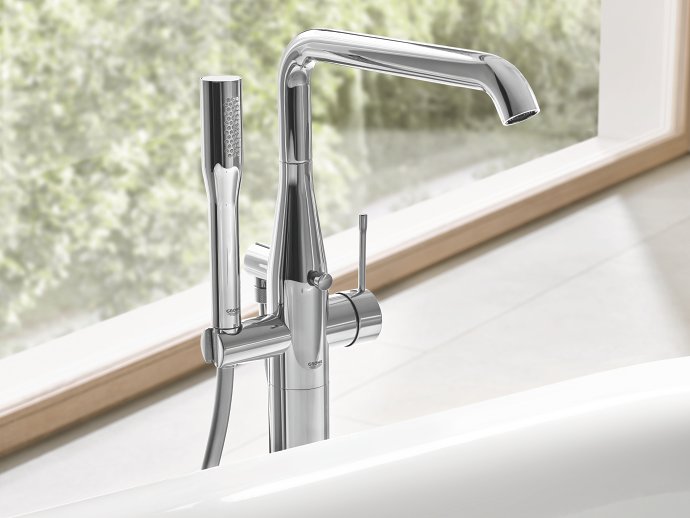 ESSENCE CERAMIC – BEAUTY IN ITS PUREST FORM
Don't be fooled by the simplicity of the GROHE Essence Ceramic collection - there are a whole lot of features packed in. Your comfort is our aim, therefore the many features and technologies included in the range have been designed to make cleaning easier, keep hygiene standards high, and enable you to have a place to simply unwind after a hard day. As is the case with all GROHE products, you're guaranteed outstanding quality so you can enjoy your purchases for years to come. GROHE has partnered with LIXIL so customers can benefit from decades of technical expertise and experience in the world of sanitaryware and ceramic technology.
All the ceramics in this collection incorporate PureGuard surface technology for easier cleaning and increased hygiene to set your mind at ease. It repels limescale while anti-bacterial ions stop the development of bacteria.
WASH BASINS
The GROHE Essence Ceramic collection of wash basins offers all the options necessary to tailor your bathroom to your needs, from compact counter basins such as the Essence Vessel Basin 45 (also available with a 60cm width) to elegant vanity models such as the impressive metre-long Essence Vanity Basin 100, which is also available in 60cm and 80cm versions if you love the style, but prefer a smaller model. For a simple, uncluttered appeal, a wall-hung basin is a good choice. The Essence Wash Basin 70 attaches to the wall and continues the streamlined aesthetic with its 17mm rim. The wash basins are made from glossy Alpine White fine fire clay, ensuring a durable surface that's built to last.
WCS
The Essence Ceramic WC range provides effortless, appealing design with innovative features to enhance your daily bathroom comfort. With three models to choose from, you're one step further to realising your dream bathroom. First of all, there's the fuss-free Essence Wall Hung WC, giving you space underneath for easier cleaning or maybe you prefer the laid back look of the Essence Floor Standing Back To Wall WC? You also have the option to show off the cistern with the Essence Floor Standing WC For Close Coupled Combination with exposed cistern. All three models use a water-conscious 3/4.5L flush to save precious resources. What about the innovative features? Here's what you can expect from WCs in the GROHE Essence Ceramic range:
Rimless: The rimless technology of each bowl makes it harder for germs to hide, ensuring higher hygiene standards in your bathroom and giving you peace of mind.
Soft close (optional): Soft close seats close a low slower and quieter than conventional toilet seats. This means no loud surprises and eliminates the possibility of trapped fingers.
Quick release: In order to be able to clean the WC more efficiently, simply remove the seat using the quick release mechanism. It clicks back into place when you've finished.
BIDETS
Always wanted a bidet in your bathroom? A matching one is even better no doubt. Make that dream a reality with either the Essence Wall Hung Bidet or the Essence Floor Standing Bidet. What a perfect way to enhance your new-look bathroom than with one of these stylish silhouettes?
BATHTUBS
If you want your Essence Ceramic bathtub up against the wall, opt for the Essence Back To Wall Bathtub. Got the space to make a statement with your bathtub in the centre of the room? The Essence Free Standing Bathtub demands attention with its stylish appeal. Last, but not least, the Essence Built-In Bathtub is a good choice if you want to place it in an already-existing structure.
Boasting a body made from durable titanium-steel, these bathtubs are also resistant to dents, scratches, chemicals, and UV light. They are also fully recyclable. Enjoy bath time for longer thanks to the excellent heat retention. The bathtubs come with optional features for easier maintenance: the EasyClean coating repels water, so a wipe down is enough for a quick clean, and the AntiSlip feature offers a textured surface for extra grip.
GROHE Technologies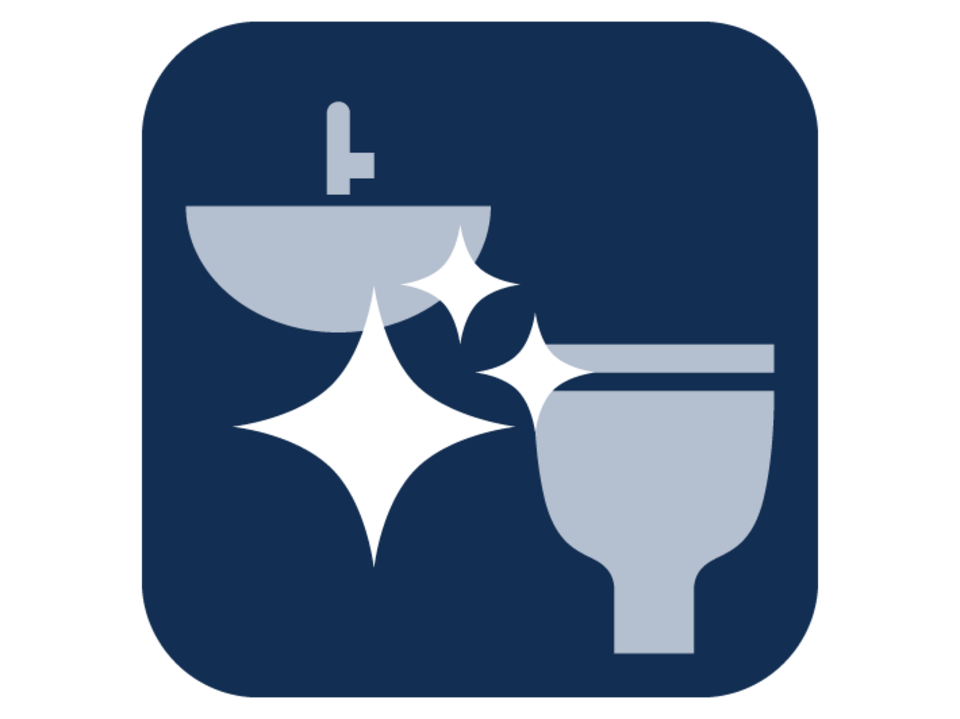 PUREGUARD
STAYS SPARKLING WHITE – NO CHANCE FOR BACTERIA AND DIRT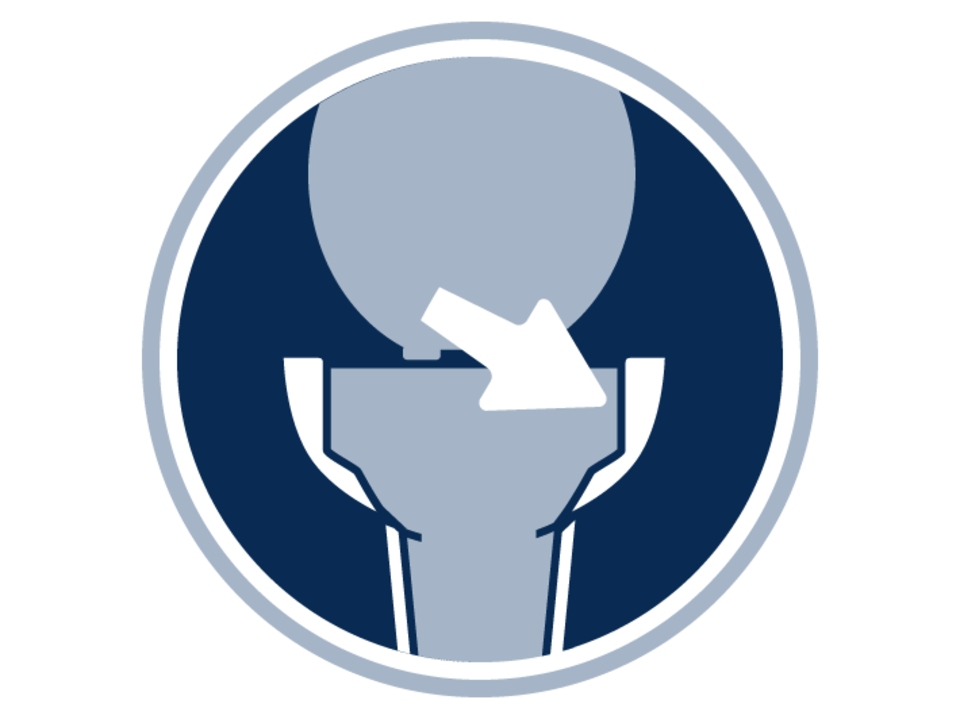 RIMLESS TECHNOLOGY
LEAVES BACTERIA NOWHERE TO HIDE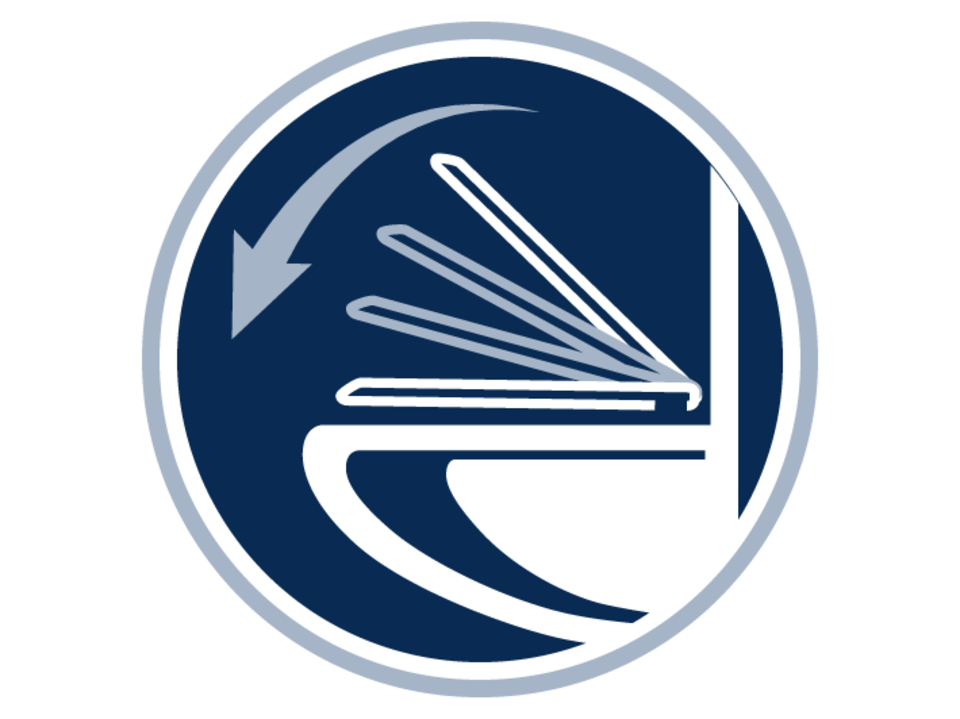 SOFT CLOSE SEAT
GENTLE AND QUIET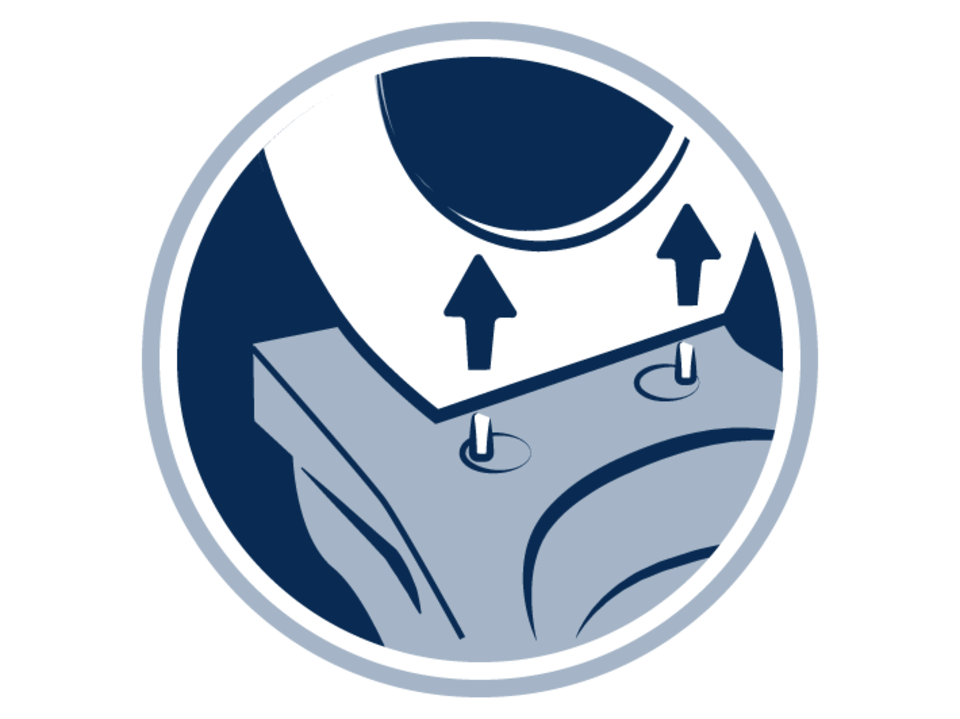 QUICK RELEASE SEAT
EASY REMOVAL FOR EASY CLEANING
WITH OUR PERFECT MATCHES YOU CAN BE SURE THAT EVERYTHING FITS
A consistent design language and ergonomic use are essential for making your bathroom a place of true relaxation. With our perfect matches, we created coordinated collections for a complete bathroom solution.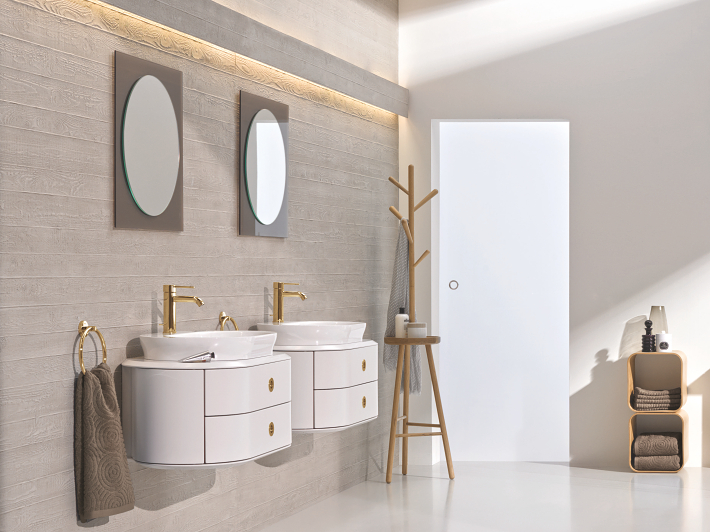 Essence New
View Collection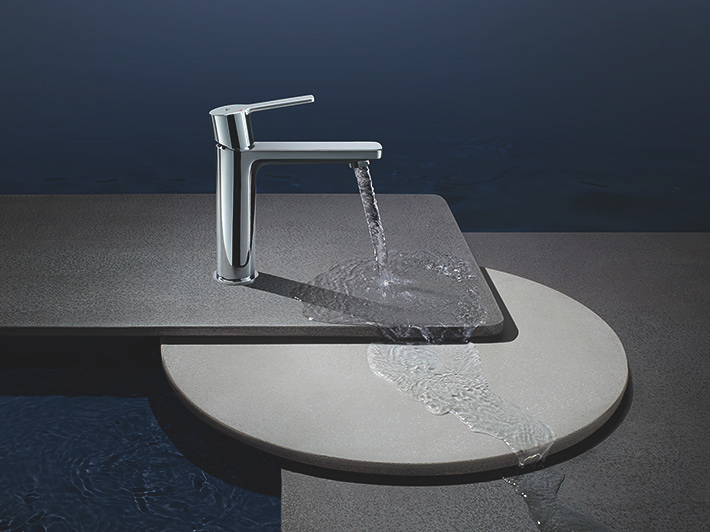 Lineare New
View Collection
Atrio New Classic
View Collection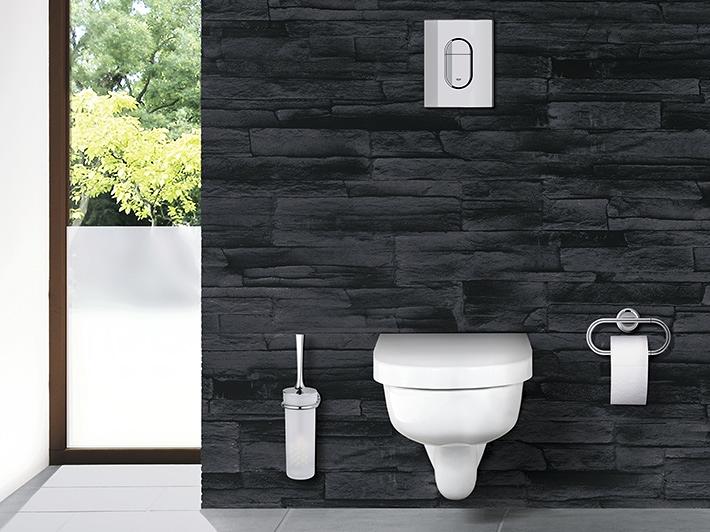 Arena Cosmopolitan
View Collection
THE PERFECT MATCH FOR ESSENCE CERAMIC
When decorating and putting together your dream bathroom, it's paramount that everything matches and seamlessly fits in. Fortunately, you don't have to work it out for yourself because GROHE's design team has reviewed hundreds of combinations to ensure the
Perfect Match between your sanitaryware and accessories. With GROHE PerfectMatch you can be assured that your choices will complement each other to create a satisfying aesthetic form. For the GROHE Essence Ceramic collection, simply look out for the Atrio, Plus, Essence, and Lineare taps and accessories, so you know you're on the right track to creating a harmonious scheme throughout.