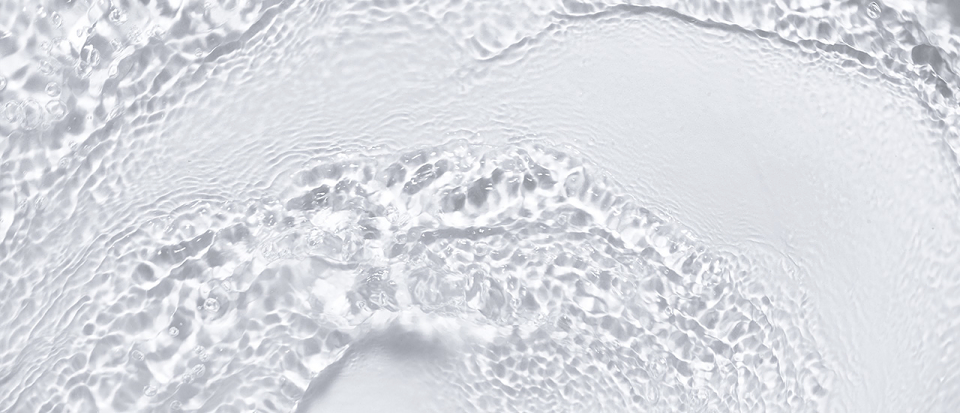 Discover our innovative GROHE technologies.
You may not see it at first sight – but our ceramics are equipped with the most advanced technology. At GROHE it is our aspiration to make your time in the bathroom as comfortable as possible without any restrictions.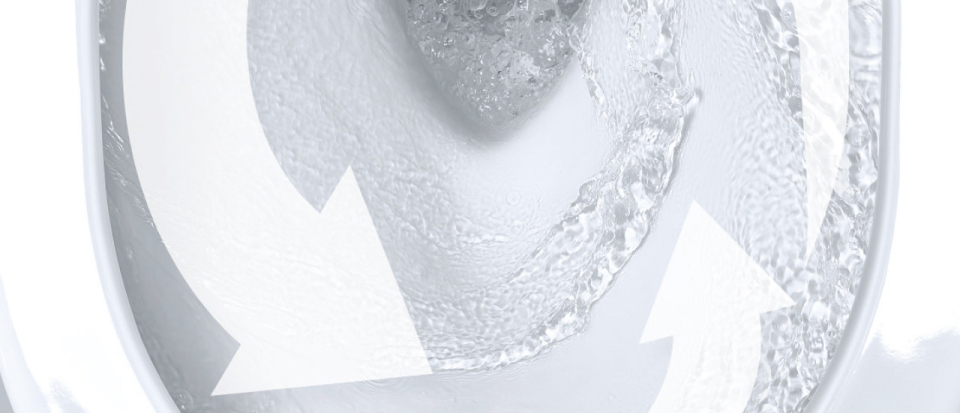 TRIPLE VORTEX
THE POWER OF THREE: CLEAN AND SILENT
Unlike other toilets, GROHE's innovative Triple Vortex flush system creates a powerful but silent vortex of water that swirls to cover and clean the whole of the bowl. Despite its power, this effective system is unlikely to splash and has low water consumption, with a dual flush option that uses just 5l of water and only 3l for a short flush. Instead of one or two water outlets, the Triple Vortex system flushes from three outlets to create a powerful suction that leaves nothing behind.
OUR COMPELLING TECHNOLOGIES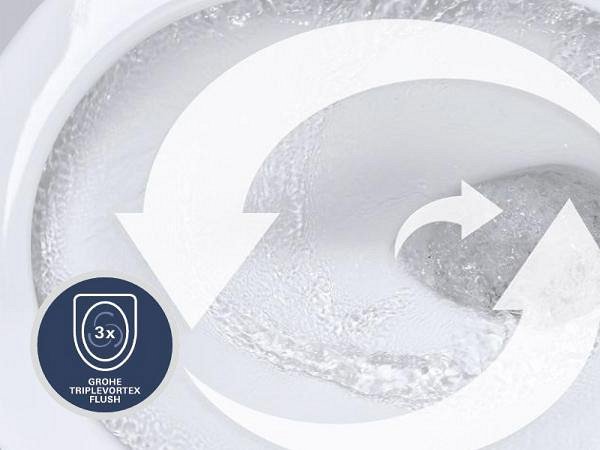 TRIPLE VORTEX FLUSH
Three water outlets in the bowl create a powerful vortex effect that leaves nothing behind. Every corner of the bowl is covered and cleaned.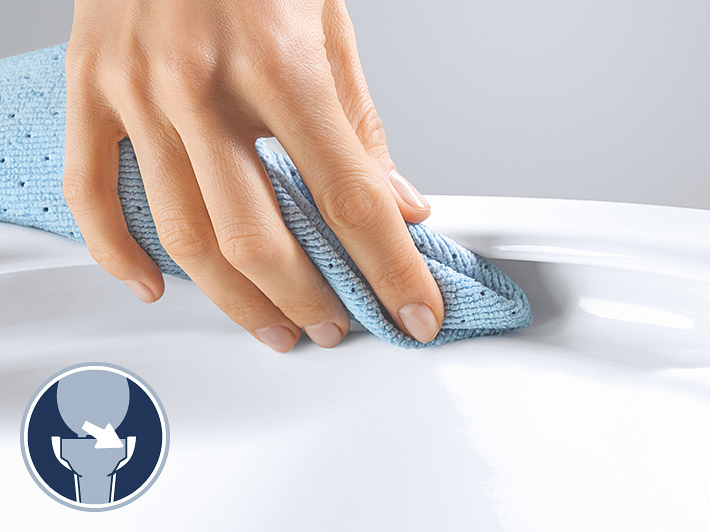 RIMLESS TECHNOLOGY
With GROHE rimless technology, every surface of your toilet is easy to reach and effortless to keep clean, even in places you can't see. It makes bacteria hiding in corners and crevices under the rim a thing of the past. GROHE rimless technology leaves bacteria nowhere to hide.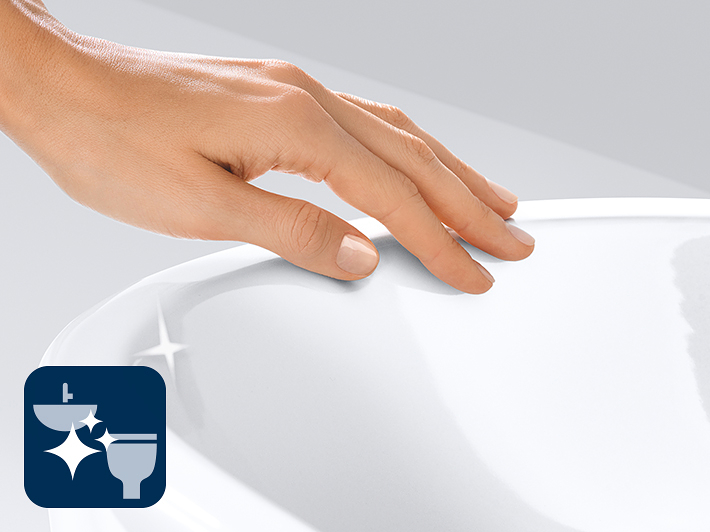 PUREGUARD
Thanks to GROHE PureGuard, Euro Ceramic and Cube Ceramic come with an enduring sparkling finish. Long-lasting ions with an anti-bacterial effect prevent bacteria growth and keep your ceramics clean and germ-free. The smooth surface also locks out dirt resulting from limescale and grime and is effortless to clean.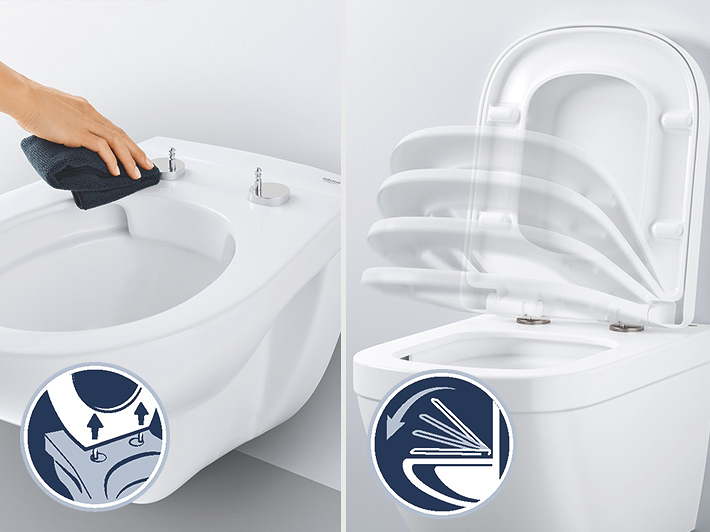 QUICK RELEASE & SOFT CLOSE
All Seat & covers are equipped with quick release. This special hinge allows easy removal of the toilet seat for cleaning.
The soft close feature is an option where both seat and lid have a gentle and quiet soft-closing mechanism. This ensures no slamming noises and no risk of children trapping their fingers.
TECHNOLOGIES AND PRODUCT LINES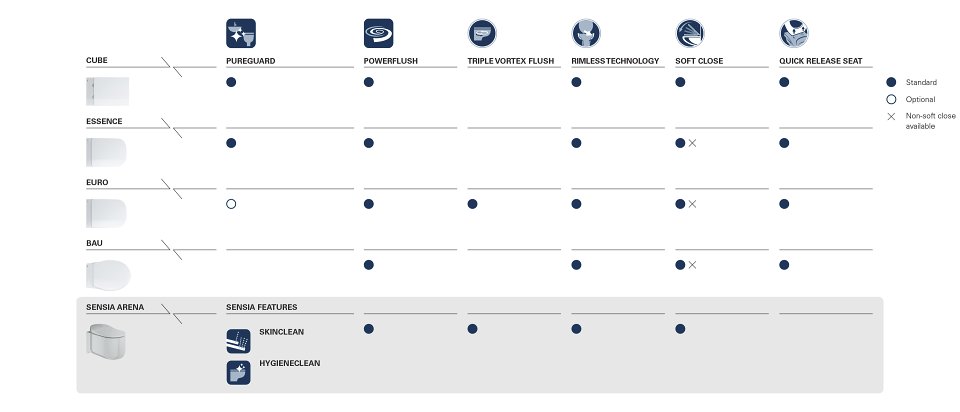 GROHE Collections
Whatever your lifestyle, whatever your taste, you'll find the perfect combination of products within GROHE's three new ceramic ranges. Each has its own distinctive qualities and they make creating a visually unified bathroom simple and fun.