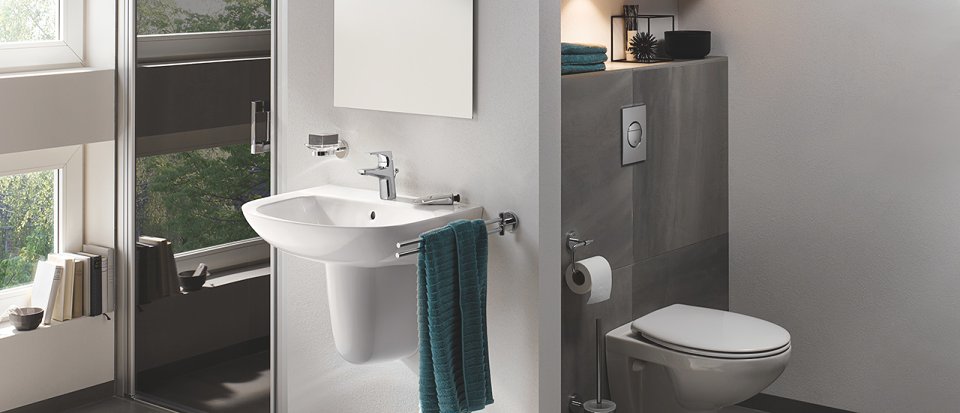 GROHE BAU CERAMIC
Versatile and adaptable, the GROHE Bau Ceramic range of bathroom sanitaryware brings understated style to residential bathroom schemes, as well as being perfectly suited to hotel and office projects. With soft and round forms Bau Ceramic offers subtle style and a modern feel across every piece in the range – from basins to WCs, bidets to urinals. This means it couldn't be easier to create a cohesive, professional look for your bathroom, where every element will be perfectly balanced. GROHE's signature quality is also in evidence, with Bau Ceramic made of the finest materials and engineered for comfort and performance.
Experiencing Bau Ceramic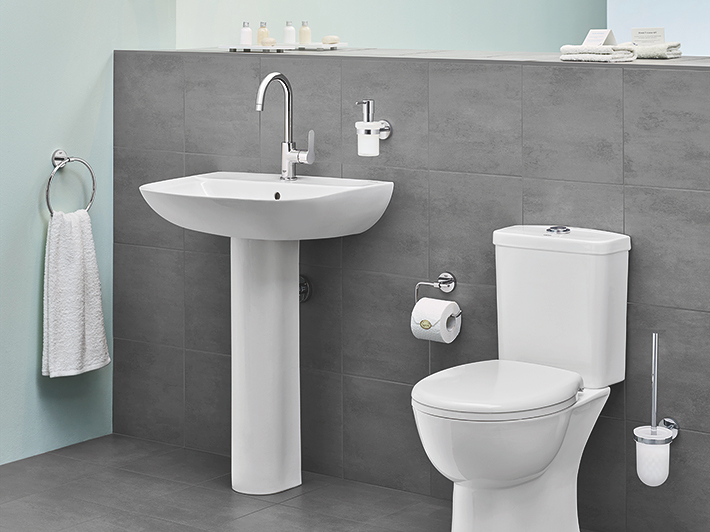 A complete bathroom concept
With Bau Ceramic you can be confident that creating a holistic scheme throughout your bathroom is simple. GROHE Bauline taps are designed to work flawlessly with the Bau Ceramic sanitaryware range and Bau Cosmopolitan accessories, while our Nova Cosmopolitan flush plates are the perfectly matched finishing touch.
Find your Perfect Match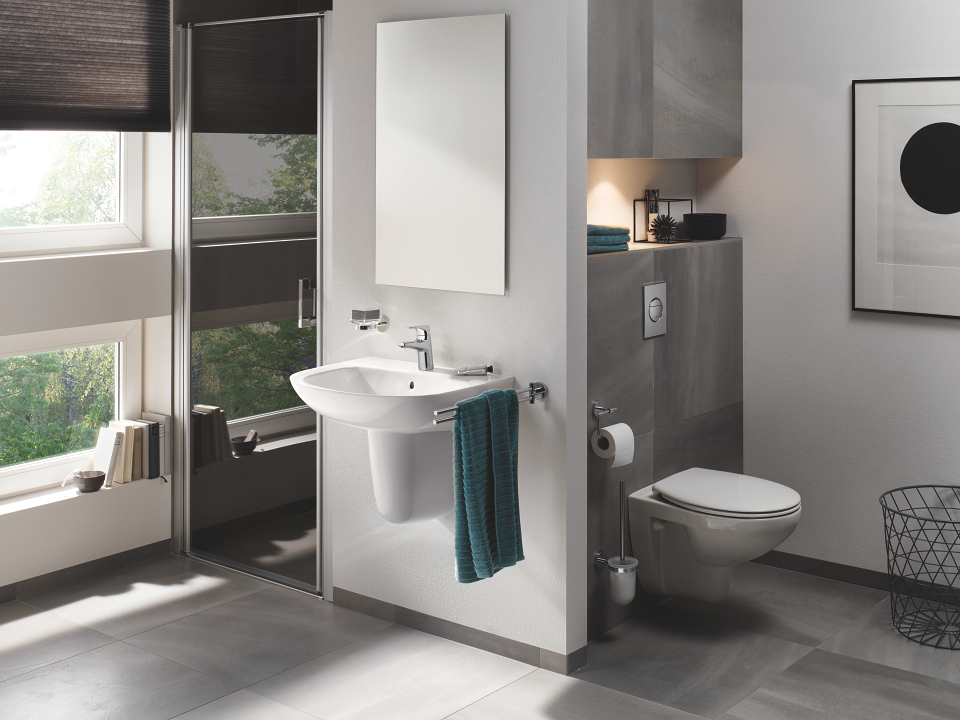 Size options for your space
Each of the sanitaryware items in the Bau Ceramic collection offers options to suit you. Whether you are fitting out a small cloakroom, a large family bathroom or even a commercial bathroom space, Bau Ceramic offers you plenty of choice in terms of size and mounting style, from wall-hung WCs, to spacious basins. All with the same easy, contemporary style.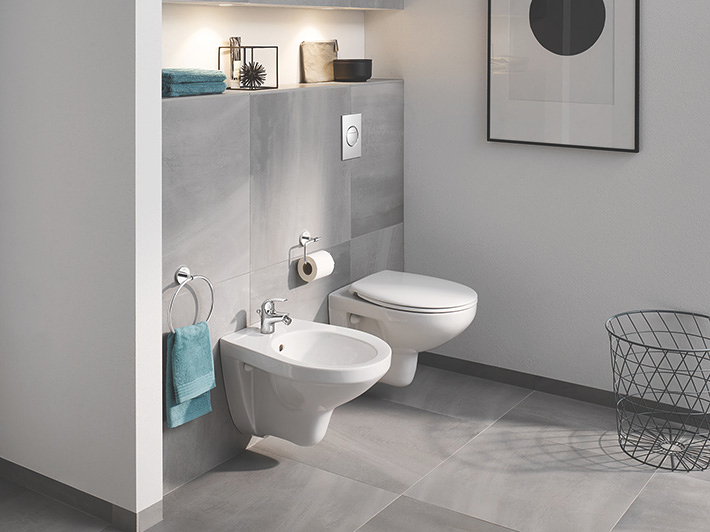 Innovative features for your comfort
Enjoy total peace of mind and easy cleaning thanks to the rimless design of all the Bau Ceramic WCs, which give germs nowhere to hide. The Quick Release function on the WC seats also makes ease of use and hygiene a priority, while the Soft Close seat stops trapped fingers and loud bangs.
GROHE Technologies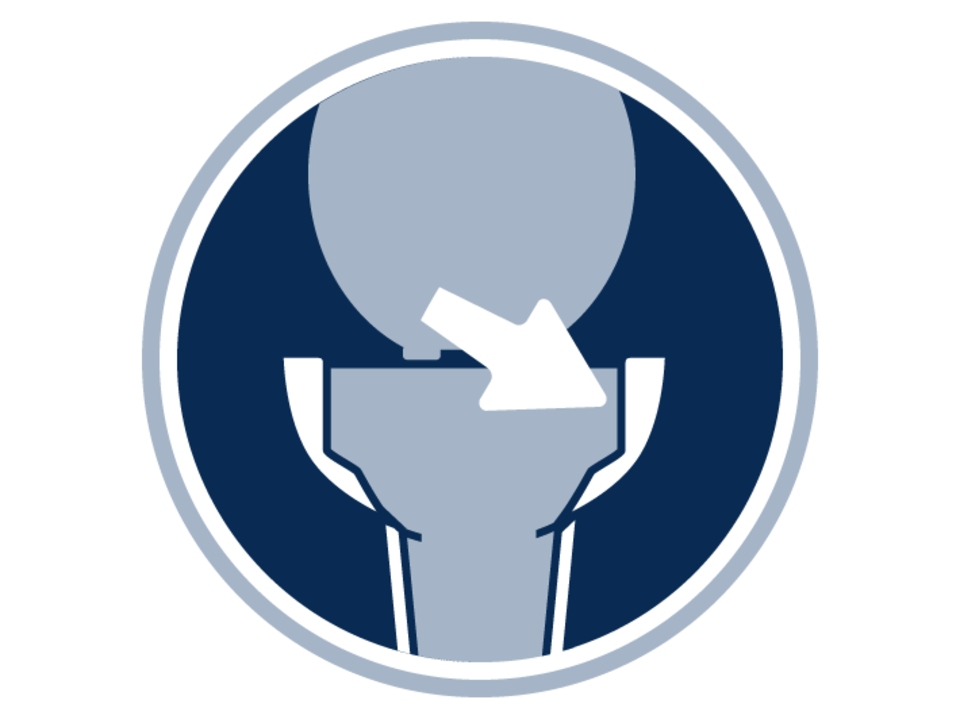 RIMLESS TECHNOLOGY
LEAVES BACTERIA NOWHERE TO HIDE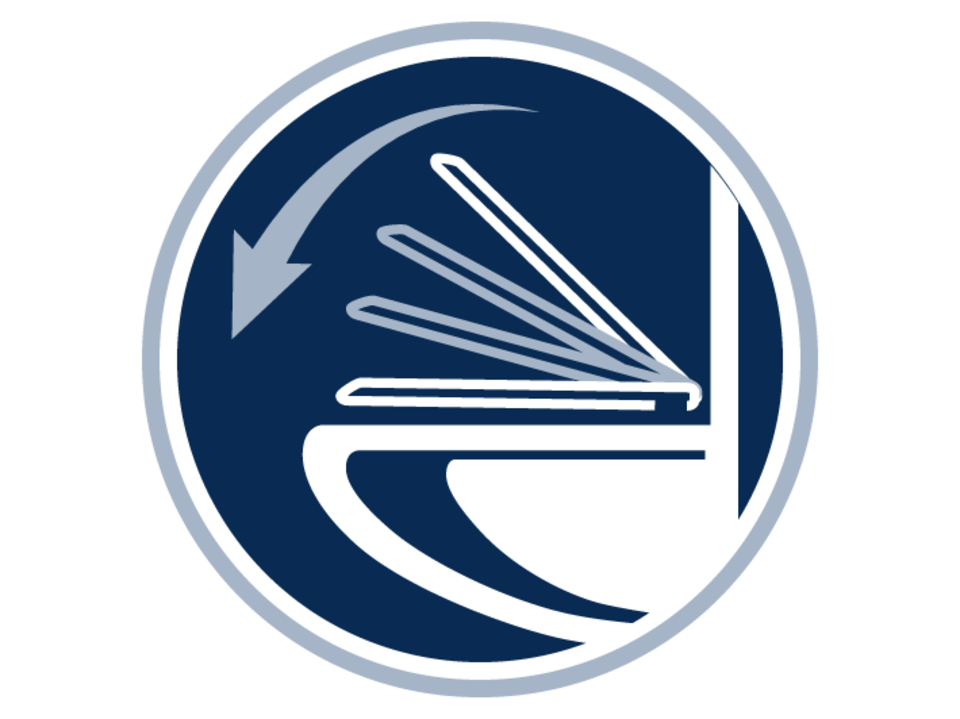 SOFT CLOSE SEAT
GENTLE AND QUIET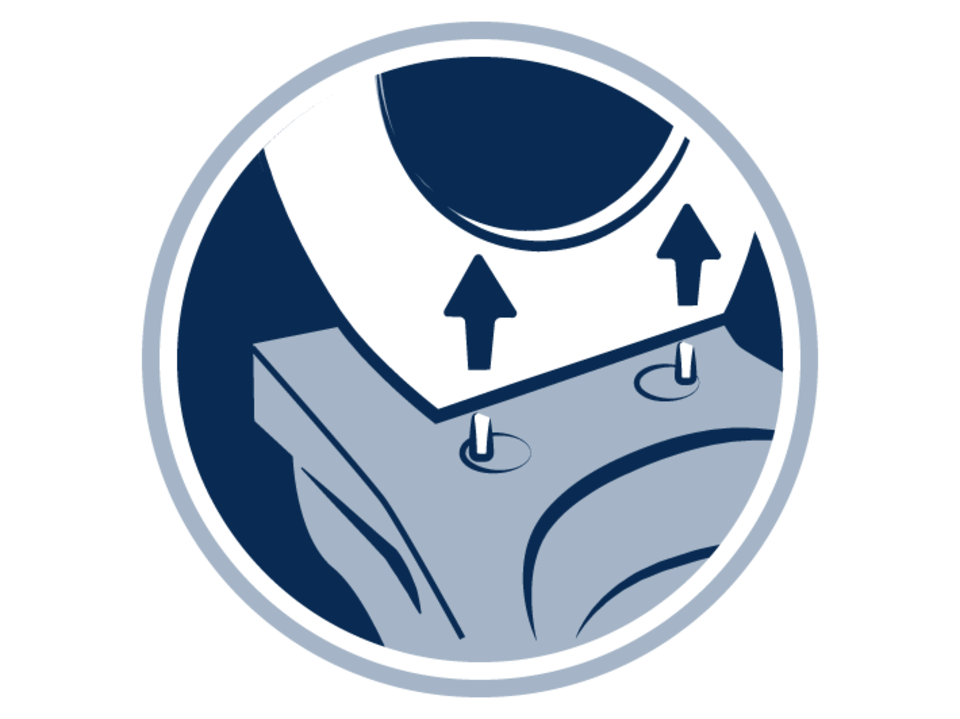 QUICK RELEASE SEAT
EASY REMOVAL FOR EASY CLEANING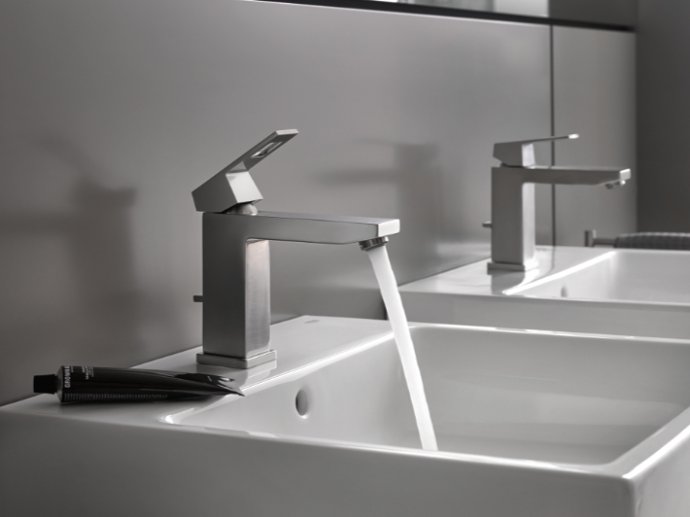 BAU CERAMIC FOR A DISTINCTIVE CONTEMPORARY LOOK
Rest assured that whichever product you choose; GROHE guarantees it's made from the finest materials and engineered for comfort and performance so you can enjoy your Bau Ceramic fixture for years to come.
WASH BASINS
The sleek, versatile Bau Ceramic Wash Basin 60, for example, is made from smooth Alpine White vitreous china, ensuring a durable surface that's built to last. GROHE considers every size of bathroom when designing its products, therefore the wall-mounted basin is also available in a smaller and larger size, so you can choose the model depending on how much space you have to work with. The wide range of basins also comes with various mounting options so you can opt for wall-mounted or mounted from below such is the case with the Bau Ceramic Undercounter Wash Basin 55 that fits seamlessly into the countertop.
WCS
Planning to opt for the more traditional floor standing WC such as the Bau Ceramic Floor Standing WC, which enhances any bathroom scheme with its minimalist look, or do you prefer the more modern off-the-floor model such as the Bau Ceramic Wall Hung WC, which allows for easy cleaning underneath. For fans of exposed cisterns, the Bau Ceramic Bundle Close Coupled WC could be just the product. The bundle also includes the matching cistern for a seamless fit although it is also possible to purchase them separately. For better sustainability, all Bau Ceramic WCs come with the dual flushing option so the user can choose to flush with 6 litres or decide that 3 litres is more than enough.
The Bau Ceramic WCs are packed full of convenient features for enhanced comfort in the bathroom:
Rimless: No rims mean fewer places for bacteria to hide, helping you keep the bathroom as hygienic as possible. Wiping the WC has never been easier with no nooks and crannies to have to delve into.
Soft close: For a bit more quiet in the bathroom, both the seat and lid are equipped with a soft-closing mechanism. This also ensures no trapped fingers, making the WC extra safe for your family.
Quick release (optional): The special hinge enables easy removal of the toilet seat, making cleaning a lot simpler and efficient. GROHE quick release seats are perfect for a more hygienic bathroom.
URINALS
For a stylish, top functioning urinal, the Bau Ceramic Urinal is a worthy contender. Whether you require one or a whole line of urinals for the facility, it is easy to see that this model will fit right in. Being made of Alpine White vitreous china means maintaining a constant pristine appearance couldn't be easier. With a water-saving 1 litre flush, this urinal holds its own.
BIDETS
To further the contemporary, minimalist look, the GROHE Bau Ceramic range also consists of striking bidets. If you have decided on the wall hung WC, then complement it with the Bau Ceramic Wall Hung Bidet, for an even better uncluttered effect in the bathroom. Just as qualified to add the finishing touch to the room, is the Bau Ceramic Floor Standing Bidet. Both models are fitted with an overflow hole for extra peace of mind.
THE PERFECT MATCH FOR BAU CERAMIC
Our aim is to make time in the bathroom as comfortable as possible, but that doesn't mean it can't look stylish and be set to impress at the same time. GROHE Perfect Match ensures that there are matching fittings and accessories available for whichever GROHE Ceramic range you've decided upon. For the Bau Ceramic collection, GROHE recommends the BauEdge, BauLoop, or BauFlow taps for a seamless fit with the Bau Ceramic wash basin. Other coordinating accessories include the Nova Cosmopolitan flush plate, the Bau Cosmopolitan towel ring, and the Universal shower tray 90cm x 90cm.