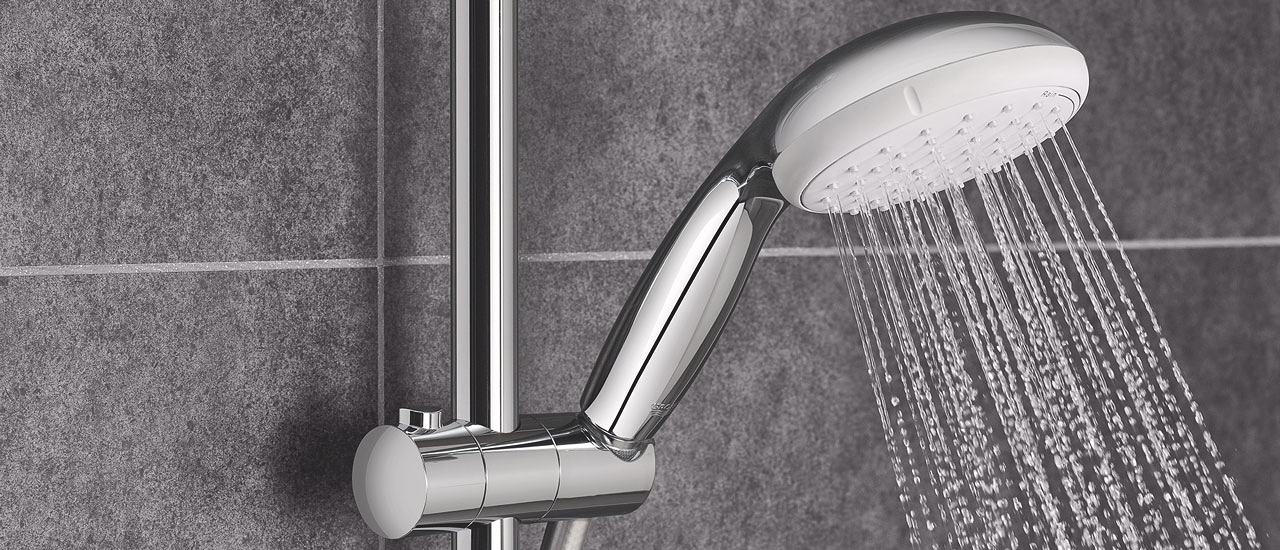 New Tempesta
Ideal for families with young children.
Created to enhance the latest contemporary bathing spaces and to complement a wide selection of GROHE faucet collections, New Tempesta combines the performance of GROHE DreamSpray technology with stylish looks and practical features. An anti-shock silicone ring, which wraps around the spray plate of the hand shower, prevents damage to the shower tray or bath if the shower is dropped making the design an ideal choice for families with young children.
Experiencing
Spray Patterns
For maximum choice and a different sensation every time you take a shower, choose either the four-spray New Tempesta IV or the three-spray New Tempesta III. If you like to keep things simple, choose New Tempesta II with two spray patterns. Packed with GROHE DreamSpray® technology, for perfectly balanced water distribution, all designs have been engineered to provide a luxurious and enjoyable showering experience, while using less water and energy. New Tempesta IV and New Tempesta III shower heads have a maximum flow rate of 9.4 l/min, for further savings choose New Tempesta II, which features a reduced flow rate of only 5.8 l/min.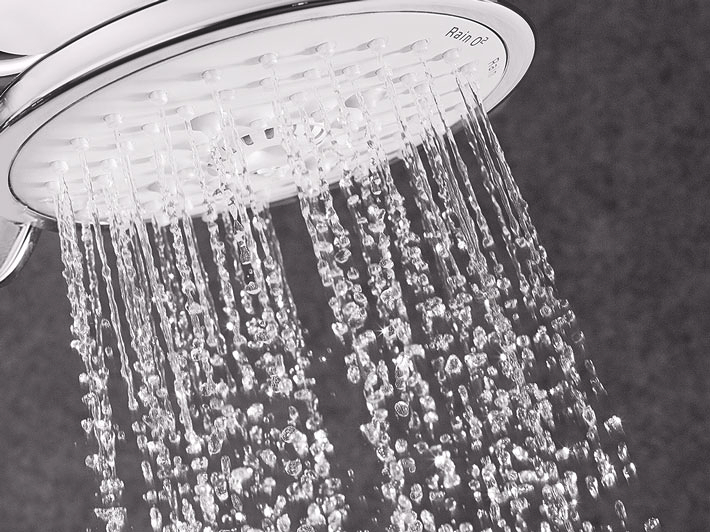 Rain Spray
Wide and luxurious – a soft, delicate pattern to soothe the skin. Mimicking warm summer rain, the spray provides a full and even coverage.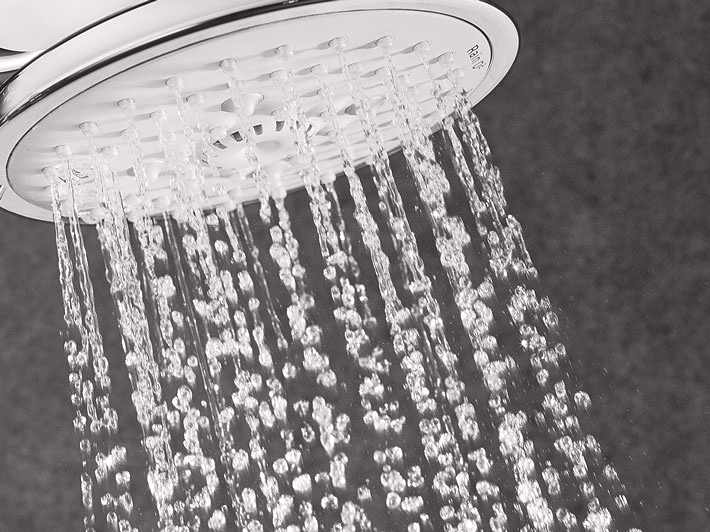 GROHE Rain O² Spray
A soft, smooth spray based on our original Rain spray. Air is drawn into the shower head and mixed with the water for a wide and fuller spray.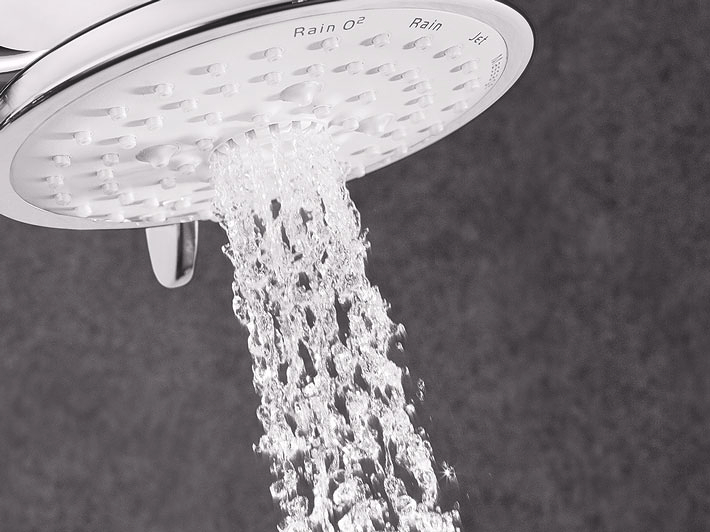 A pulsating spray pattern for a stimulating massage.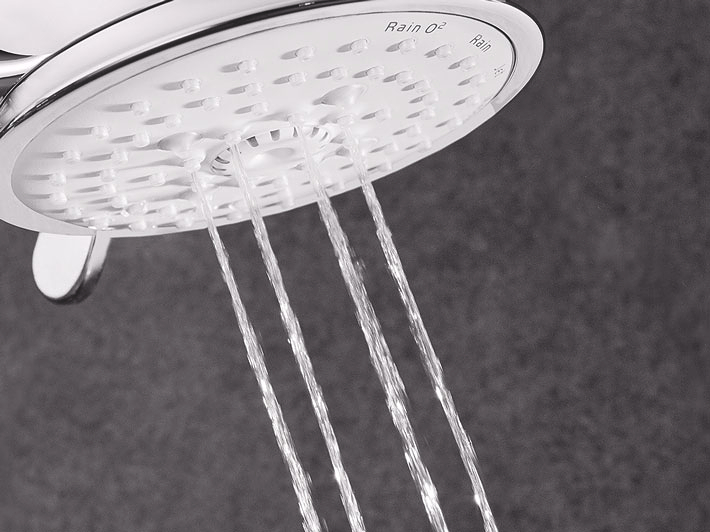 Jet Spray
A focussed circular spray, which delivers a refreshing burst of water. Ideal for stimulating the skin or simply cleaning the bathtub or shower.