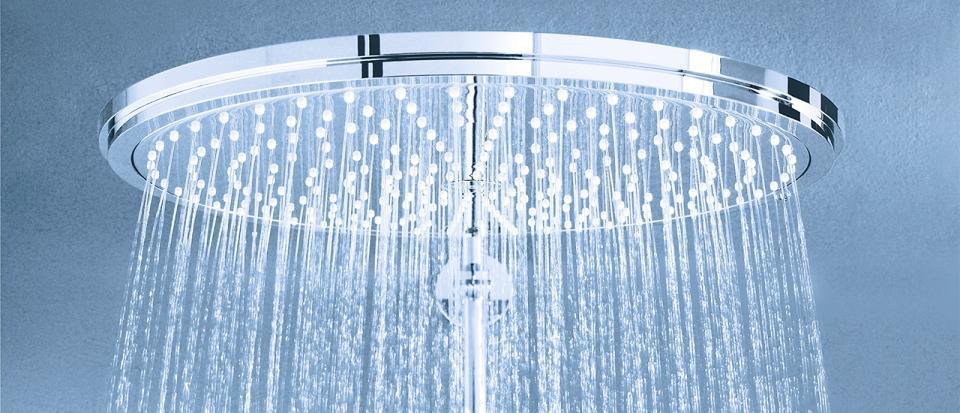 GROHE shower systems: everything you need for your perfect shower
Bring the shower you always dreamed of into your bathroom with ease by selecting a GROHE shower system. Our range of shower systems offers great flexibility, incorporating Rainshower shower heads and powerful body jets as well as innovative engineering and technology for added safety, performance and control.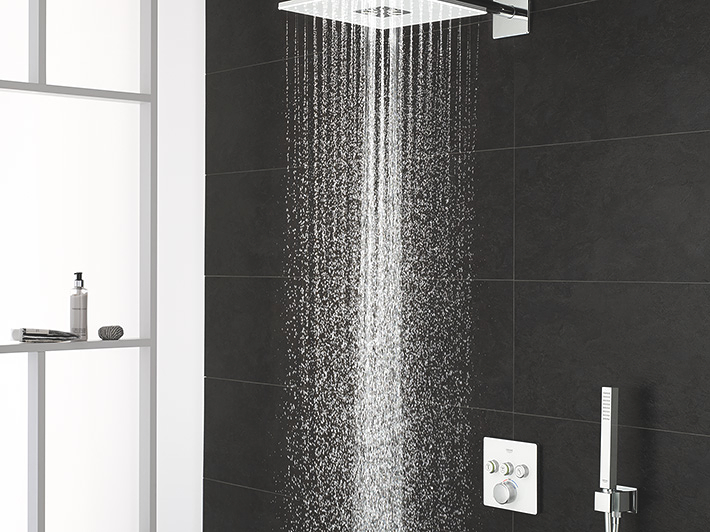 A one-stop showering solution
Get everything you need for your ultimate shower all in one place with a GROHE shower system, making them ideal for a bathroom upgrade. The beauty of a shower system is that if offers a complete package, with a showerhead, hand shower, shower rail, hose and thermostatic mixer or diverter valve, all in one. With a GROHE shower system, you can enjoy a shower experience that is totally tailored to you, from the choice of spray options to the award-winning style that GROHE is famous for. From the architectural style of the Tempesta systems, the contemporary chic of the Euphoria systems, and the luxurious comfort of our Rainshower systems, our collection covers everything you could need.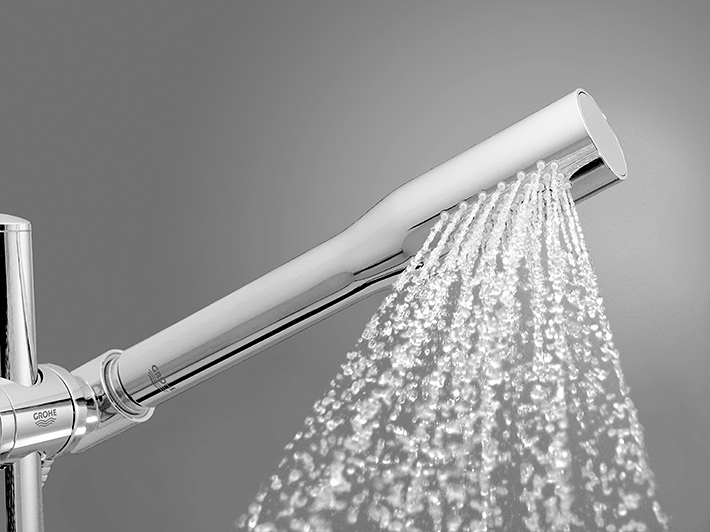 A whole world of design choice
Not only do GROHE shower systems come in a range of contemporary shapes, but individual elements can be tailored too. With thermostatic and diverter models, a choice of several showerhead sizes and various shower arm lengths, plus the option to add luxurious body sprays and elegant bath spouts, the shower system range has all the options and flexibility you need to create your ideal shower, whatever your bathroom setup is.
Ultimate performance and features
When choosing which shower system is right for you, it is essential to consider the additional features that will make your showering experience not just flexible but safe and comfortable. With a GROHE shower system, you can be certain of an even flow of water from each nozzle thanks to GROHE DreamSpray technology, while the GROHE TurboStat cartridge eliminates unpleasant temperature fluctuations. If you want a shower system with water-saving options then look out for two GROHE features - EcoJoy and EcoButton - that help reduce water use without compromising performance. And to make sure showering is safe for the whole family, you can take confidence from GROHE CoolTouch, which keeps all surfaces cool to the touch, and GROHE SafeStop temperature limiter and optional SafeStop Plus features. These limit the water temperature to 38°C and 43°C respectively – temperature can be further increased with the override button - to prevent scalding.