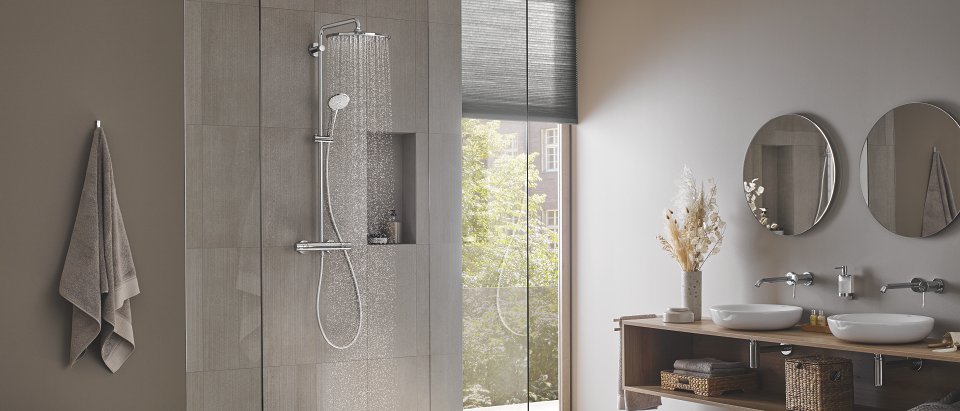 EUPHORIA SHOWER SYSTEMS
Update your shower with the new euphoria 260 & Euphoria 310 systems
Bring a fresh look and superior safety features to any bathroom with the updated GROHE Euphoria range of shower systems. Thanks to the FastFixation system with adjustable upper bracket the shower can be installed quickly and fuss-free, making it ideal for easy upgrades. The safety of the whole family has also been taken care of with GROHE CoolTouch technology, which ensures that the thermostat´s body will never get too hot to touch, eliminating the risk of scalding. And with a slimmer, more spacious design, with more options to adapt to your personal style, GROHE Euphoria is the easy way to put the joy back into your bathroom.
FIND A SHOWROOM NEAR YOU
Euphoria 260
Expand your horizons with safer, more comfortable showering
Experience a safer, sleeker, more enjoyable shower experience with an easy-to-install GROHE Euphoria 260 CoolTouch Shower System. All the showers in the collection have a refreshed design, more in tune with today's clean-lined modern bathroom, and come with superior safety features with the whole family in mind.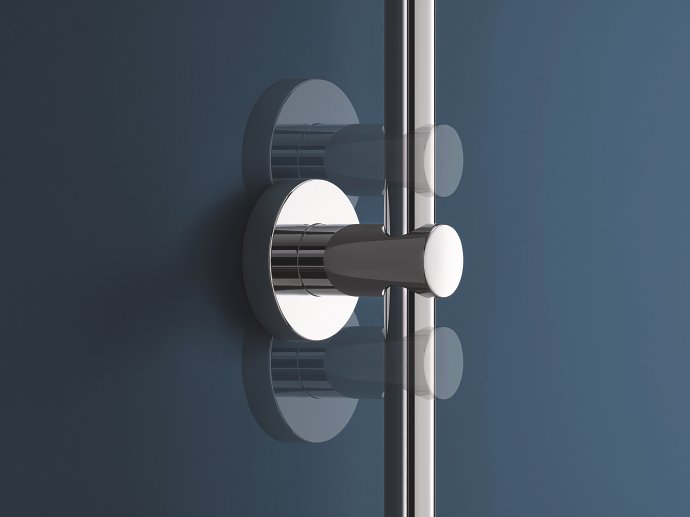 Perfect for upgrading your existing bathroom, the systems all come with the GROHE FastFixation system, which lets you adjust easily to existing drill holes for a smooth and swift installation.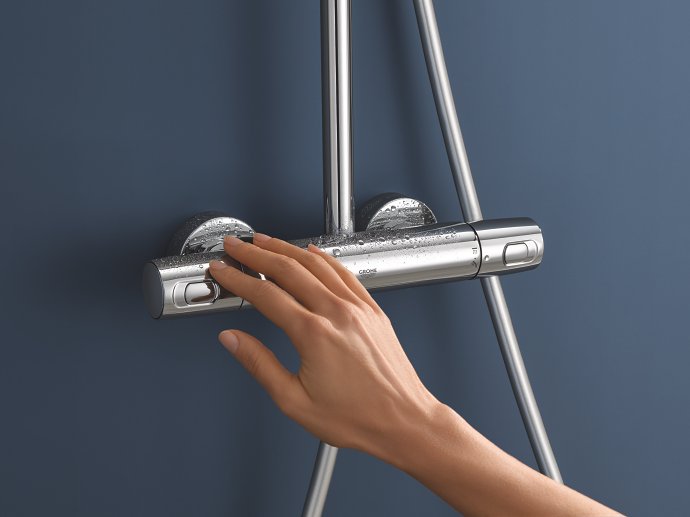 The safety of the whole household has been considered too, with a Grohtherm CoolTouch thermostat ensuring the thermostat's surfaces never get too hot to touch.*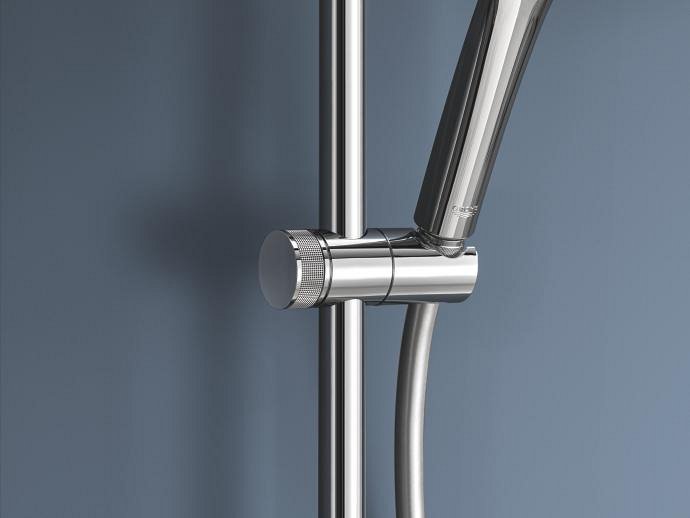 ProGrip, textured handles on both thermostat and the shower glider make adjusting the water and hand shower height child's play, even with wet or soapy hands.*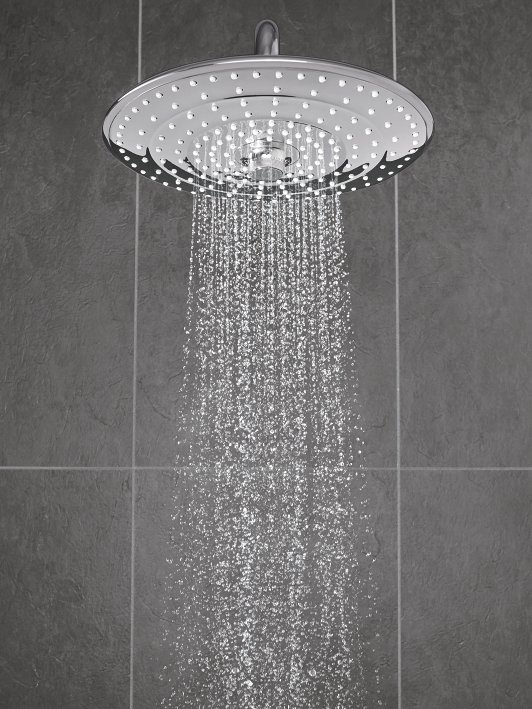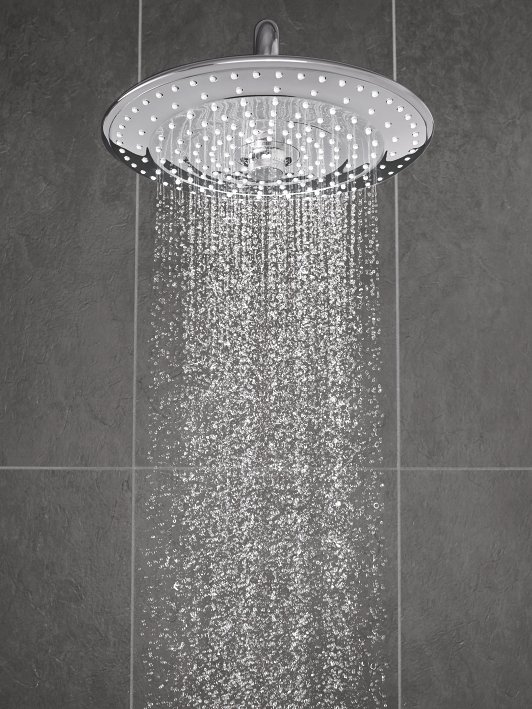 Zone 3
Full face Rain spray
An innovative button in the middle of the Euphoria 260 spray plate adds more showering options. Turn the button to move between the shower's three spray zones. Zone 1 offers the powerful Jet spray, Zone 2 the energizing SmartRain spray, and Zone 3 the full face Rain spray, creating the relaxing feeling of soft summer rain. Keep turning to travel through all three zones again. Alongside this, the Euphoria 110 Massage hand shower also offers plenty of choice when it comes to sprays – switch easily between Rain Spray, water-saving SmartRain and a pulsing, relaxing Massage Spray depending on your mood.
*Feature not available for bath/shower systems
Euphoria 310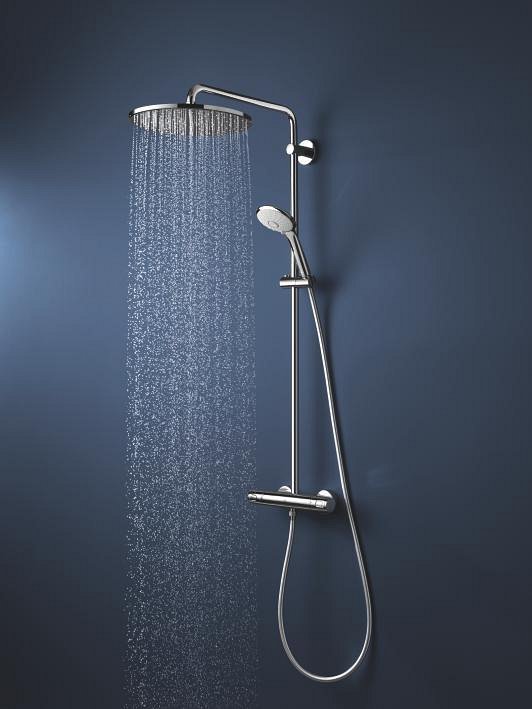 Sleek, safe showering without compromise
With GROHE Euphoria 310 CoolTouch Shower Systems there is no choice to make between streamlined, modern style and safety for the whole family. The collection's superior safety features make it a perfect choice for the whole family, while the fresh new look will appeal to your aesthetic sensibilities.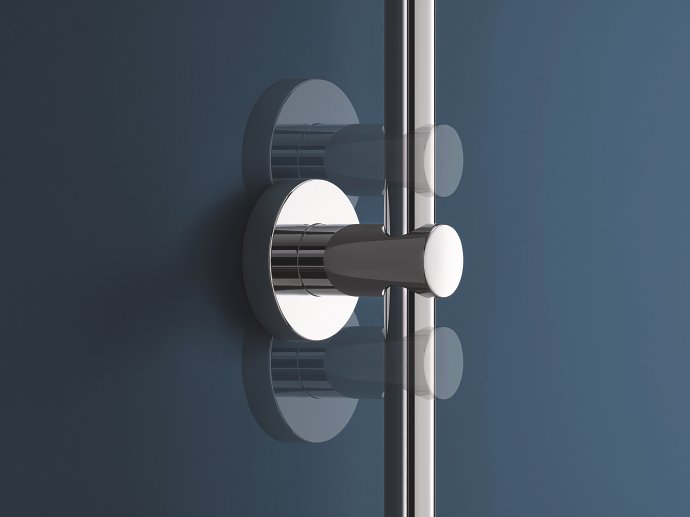 Thanks to the GROHE FastFixation system it can be adapted to fit existing drill holes, so it's quick, easy and hassle-free to fit, making it perfect for updating any modern bathroom.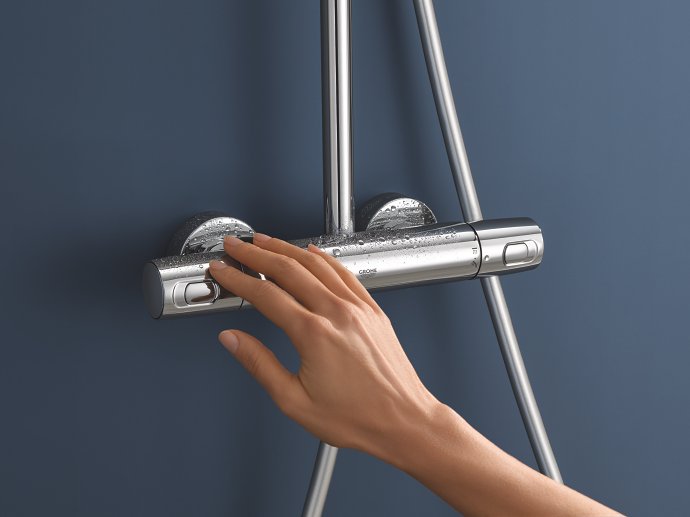 The safety of the whole household has been considered too, with a Grohtherm CoolTouch thermostat ensuring the thermostat's surfaces never get too hot to touch.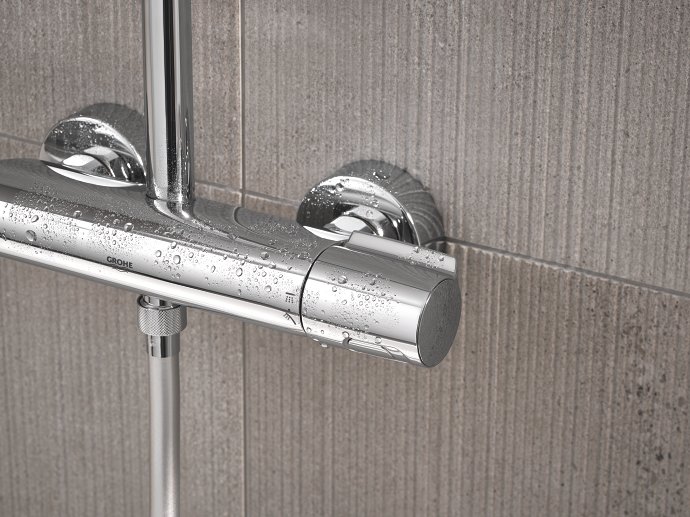 The MetalGrip handles with wing detail on the rear make operation comfortable, even with wet or soapy hands.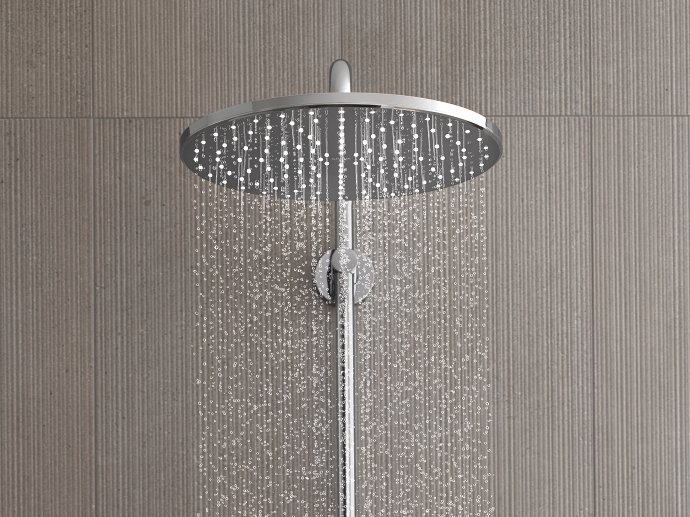 Experience true showering euphoria thanks to the expansive Rainshower Mono 310 head shower, offering maximum coverage under the soothing, relaxing Rain Spray, with plenty of space to move around.
Then switch to the Euphoria Massage hand shower, now with a chic white face, for a further choice of sprays – refreshing Rain, water-saving SmartRain and the powerful, pulsing Massage Spray – meaning your shower can always be tailored to your mood.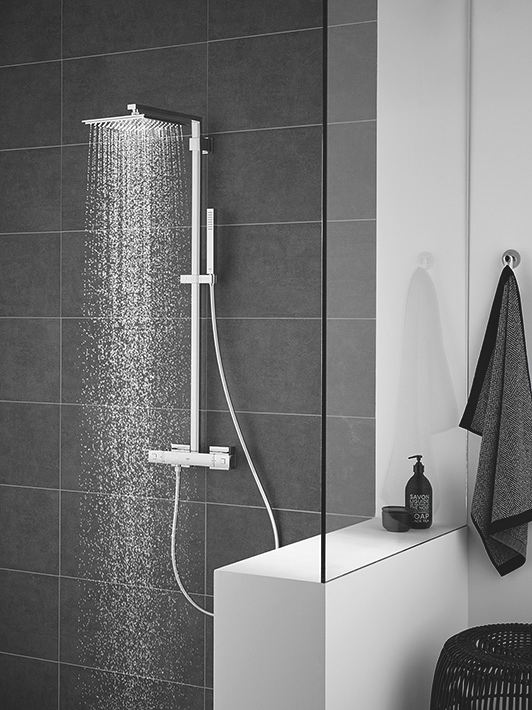 Euphoria Cube System
A precise combination of square and rectangular shapes enhanced with the latest GROHE technologies make Euphoria Cube Shower System the smart choice if you appreciate minimalist design in the bathroom.
The reduced lines and modern aesthetic of the hand shower reflect the crisp square outline of the head shower in this understated collection, which introduces pure geometric forms to your shower environment. For perfect delivery of our exhilarating Rain spray pattern, Euphoria Cube showers feature GROHE DreamSpray technology.
Gallery