SUSTAINABILITY AT GROHE: FOR THE LOVE OF WATER
Water plays and essential role on Earth and makes life possible. The challenges posed by the global climate crisis make sustainable water consumption indispensable. Specifically developed GROHE innovations enable sustainable water use.
WATER IS MORE THAN A RESOURCE
Water forms the basis of our lives and is also a source of joy. Every drop is precious and should be used wisely. However, in the face of a growing world population, urbanisation, as well as changing environmental conditions present us with new challenges. As one of the industry leaders, GROHE is ready to meet these challenges head on. Striving towards sustainability is an integral and essential part of GROHE's DNA and a core value of the brand, along with quality, technology and design.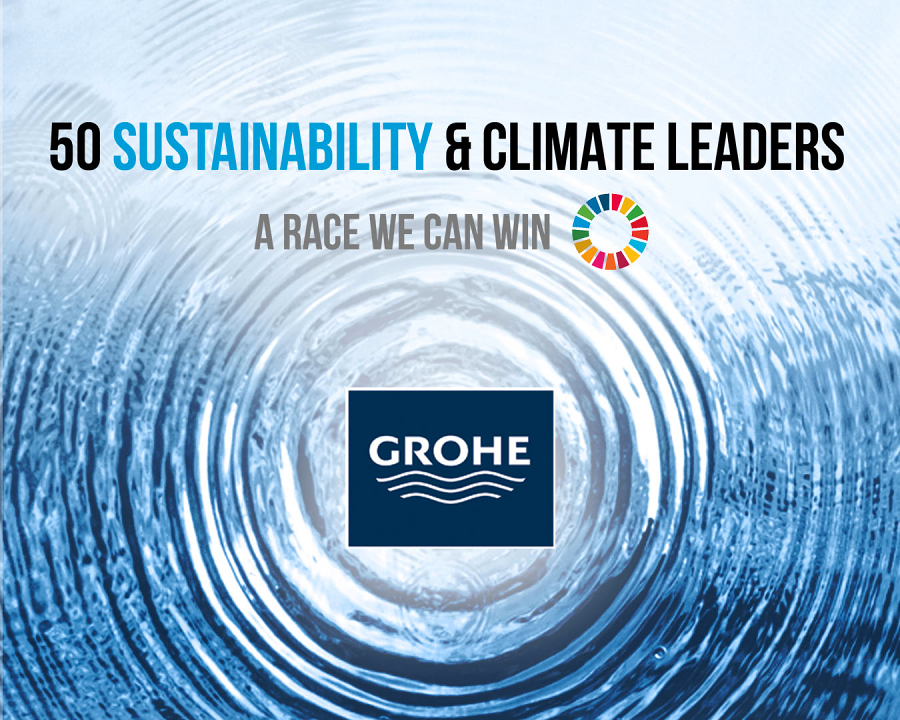 GROHE IS ONE OF THE 50 SUSTAINABILITY & CLIMATE LEADERS
'Sustainability must not be a secondary issue. Sustainability must be anchored in the strategy and DNA of the company', says Jonas Brennwald, Leader LIXIL EMENA, on how sustainability is understood and translated into tangible actions at GROHE. GROHE's sustainability principles are presented in a short film that is part of the global sustainability and climate protection initiative ' 50 Sustainability & Climate Leaders', for which GROHE was selected together with 49 international companies in 2020.
GROHE's CLIMATE NEUTRAL PRODUCTION
Climate change dominates the news these days. It is getting increasingly warmer; sea levels are rising, and glaciers are melting. All of this is seriously impacting our lives. Since carbon dioxide emissions are one of the main causes of climate change, LIXIL, whose brand portfolio includes GROHE, has committed to a CO2 neutral production. Exemplary of this are LIXIL's tap factories, which are one of the first in their industry to rely on CO2-neutral production.
GROHE WINS SUSTAINABILITY AWARD RESOURCES 2021
After winning the German Sustainability Award Design 2021, GROHE also won the German Sustainability Award 2021 in the transformation field 'Resources'. It is the most prestigious award for ecological and social commitment in Europe.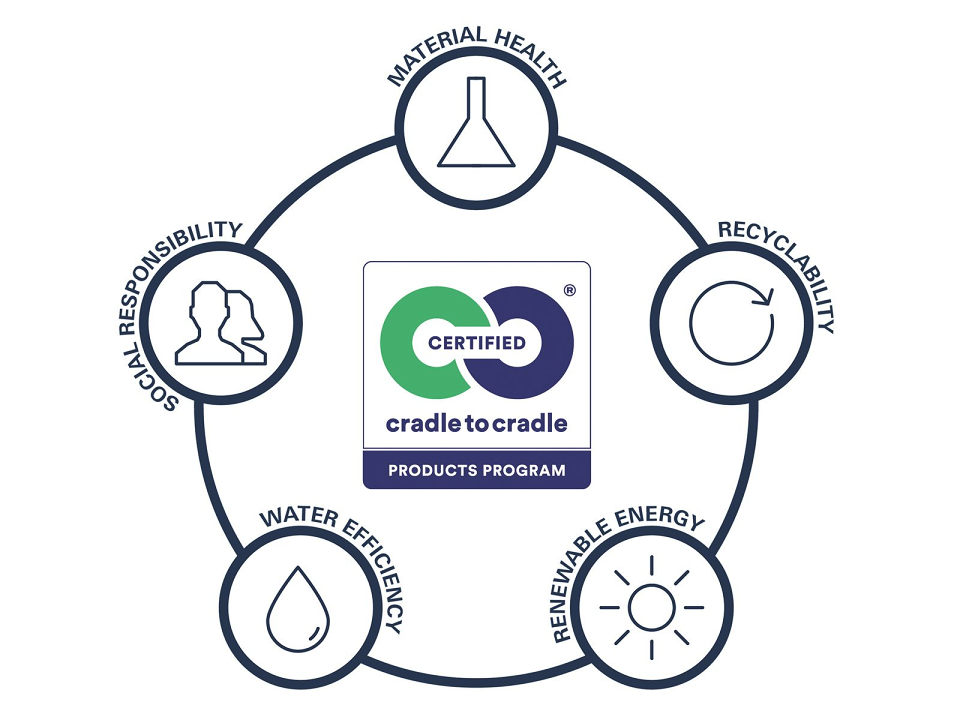 GROHE LAUNCHES FIRST CRADLE TO CRADLE CERTIFIED® PRODUCTS
For a world without waste, GROHE has launched the first Cradle to Cradle Certified® products! These are designed and manufactured with the intention of reusing their components to make new products at the end of their life cycle. Raw materials can potentially be endlessly reused in a closed loop. Four GROHE products have already achieved the gold Cradle to Cradle Certified® product standard. For example, the GROHE BauEdge and GROHE Eurosmart taps and the GROHE Tempesta 100 shower rail set. GROHE Blue Filter from our partner BWT, as well as our Tempesta hand shower with 2 spray modes have achieved the bronze Cradle to Cradle Certified® product standard.
GROHE BLUE WINS GERMAN SUSTAINABILITY DESIGN AWARD 2021
In the 'Icons' category, the jury of the German Sustainability Award recognised the combination of sustainability and design in the GROHE Blue water system. With filtered and, when needed, sparkling water straight from the tap, it helps users live a more sustainable lifestyle without plastic bottles. The elegant and minimalist design is the perfect finishing touch in any kitchen.
HOW YOU CAN HELP SAVE WATER AND RESOURCES WITH GROHE BLUE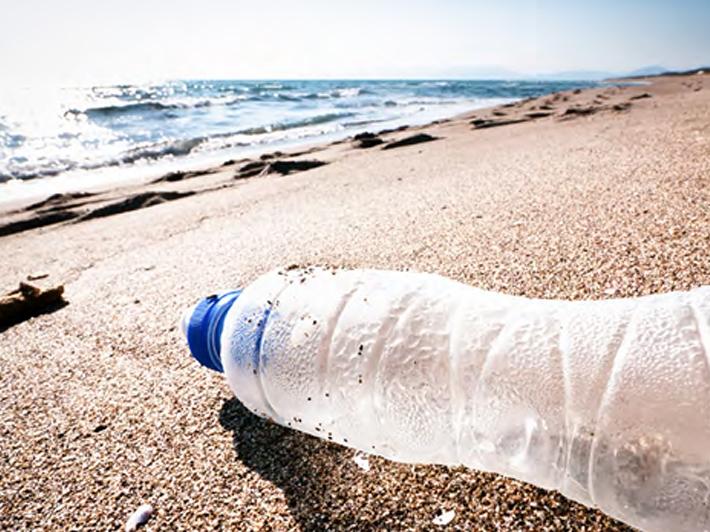 PROTECT THE PLANET, WITH EVERY GLASS OF WATER
Did you know that it takes up to 7 litres of water to produce just one litre of bottled mineral water?* Not to mention the energy required and CO2 emissions generated in the process. So how about filtered, chilled, and sparkling water straight from the tap? That's no problem with GROHE Blue!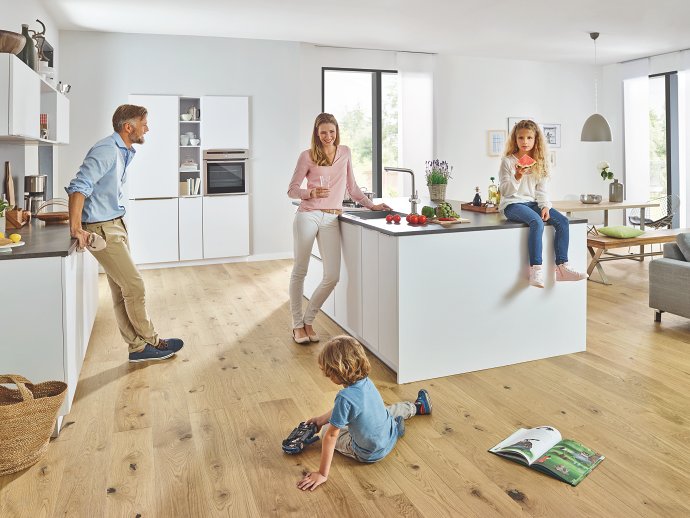 AVOID PLASTIC
With GROHE Blue families will never have to buy water in plastic bottles again. This can save 800 bottles a year** based on the average consumption of a family of four in Germany.
GROHE ECO JOY - USING WATER SUSTAINABLY AND EFFICIENTLY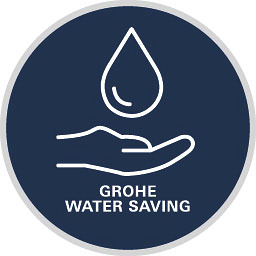 SAVE VALUABLE RESOURCES, ENJOY WATER CONVINIENTLY
GROHE EcoJoy technology saves up to 50% water. All GROHE products are consistently designed to save water, energy, and conserve valuable resources. Products equipped with integrated water-saving technologies offer a perfect water experience without compromise. Reducing water and energy consumption goes hand in hand with convenience and attractive design. Less water. Unrestricted enjoyment.
PRODUCTS WITH WATER-SAVING TECHNOLOGIES
SHOWER SYSTEMS
For your sustainable bathroom, look no further than GROHE EcoJoy technology. Numerous shower models in most style and price categories are available. The integrated flow limiter automatically reduces water consumption while still guaranteeing a pleasant shower experience.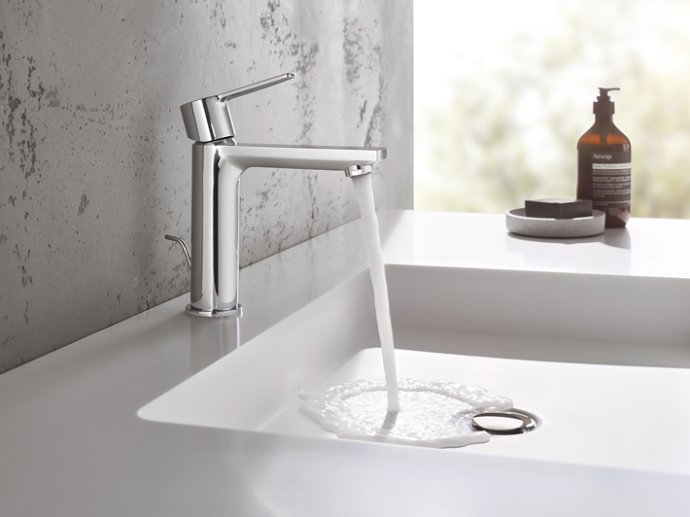 TAPS
GROHE EcoJoy technology is available for numerous single lever taps in all style and price categories. The integrated flow limiter automatically reduces water consumption by up to 50%. At the same time, the aerator provides the same volume sensation as conventional tap.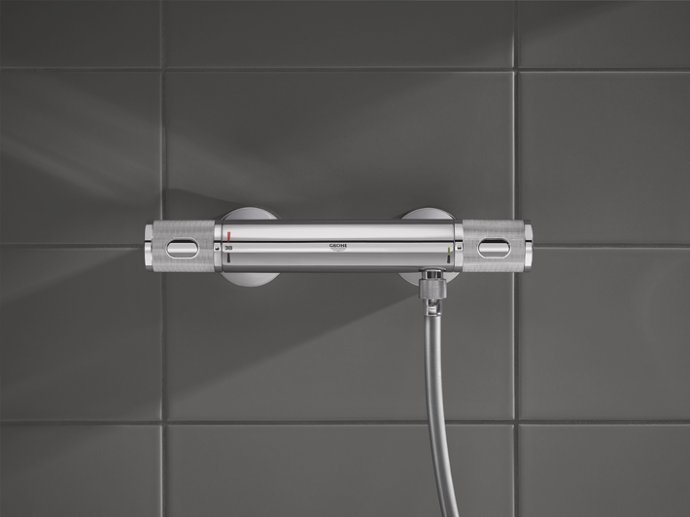 THERMOSTATES
GROHE thermostats ensure a comfortable shower experience with a reliable and consistent water temperature. Even turning off the water briefly to soap up, you can turn it back on and continue showering at the previously set temperature. Keeping water waste to a minimum.
INVEST IN SUSTAINABLE SOLUTIONS WITH GROHE
GROHE products are perfectly balanced in quality, technology, and design. Take GROHE's latest development, the Recirculating Shower, for example. With this technology, shower water is collected and treated to be reused. This can reduce both water and energy consumption.
High-quality materials and the latest manufacturing processes combine with market-leading technologies to guarantee a reliable performance for years to come. This is also reflected in the 5-year manufacturer's warranty. And should you ever need spare parts, their availability is guaranteed for 10 years. Long lasting GROHE products help you to invest in sustainable water use.
* "The real water consumption behind drinking water: The case of Italy", Journal of Environmental Management 92 (2011).
** Deutsche Umwelthilfe (DUH) https://www.duh.de/mehrweg-klimaschutz0/einweg-plastikflaschen/.