GROHE has received over 450 design and innovation awards
We invest heavily in the development of new products to ensure our portfolio is the freshest in the industry. Our multi-award winning collections are relevant, exciting and constantly evolving – providing an unrivalled choice of unique and innovative solutions for the design community.
At GROHE, design is more than just aesthetic trappings. It is a quality feature and stands for the perfect synthesis of form and function. The result is the joy you experience every time you use our products. And the joy we experience every time we receive an award for our uncompromising love of quality.
The presentation of a red dot 'best of the best' award for GROHE Ondus® in 2007 was the first hint to the industry that design was now a fundamental brand pillar, in addition to quality, technology and sustainability. The total red dot award count now stands at an impressive 27- including three further 'best of the best' awards for GROHE Ondus® Digitecture (2009), the GROHE Rainshower® Icon hand shower (2010) and the new GROHE F-digital Controller (2011).
This commitment to producing the most relevant and inspiring designs in the sanitary industry has also resulted in GROHE advancing 104 places in the annual iF company ranking – the biggest gain in this classification, while awards from the USA, UK, China and Japan illustrate the international appeal of our portfolio. But perhaps one of the most significant shifts to have occurred in the last five years is the way in which creativity has been used not only to develop products that add value, but also as a catalyst to change the entire culture of the company.
EACH GROHE PRODUCT IS ALWAYS BASED ON THE FOUR BRAND VALUES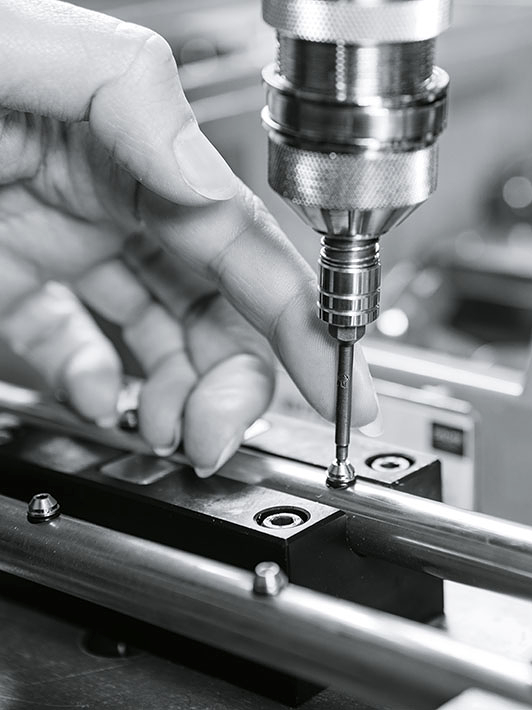 QUALITY
No. 1 most trusted brand by consumers (in the sanitary industry)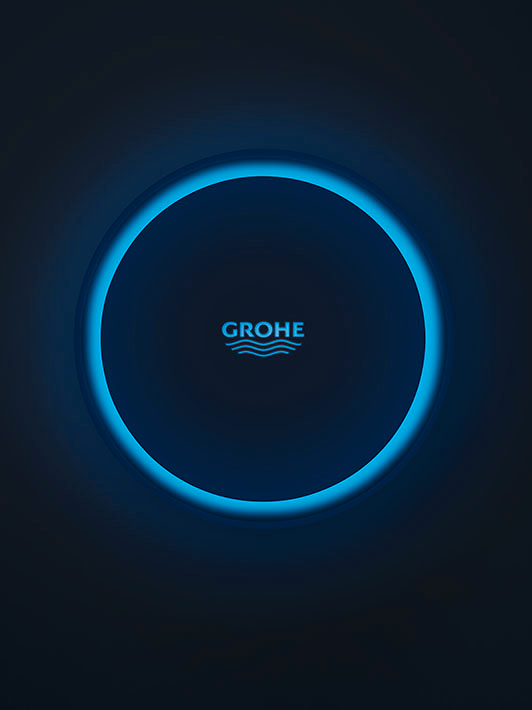 TECHNOLOGY
FORTUNE Magazine: Among top 50 companies to "change the world"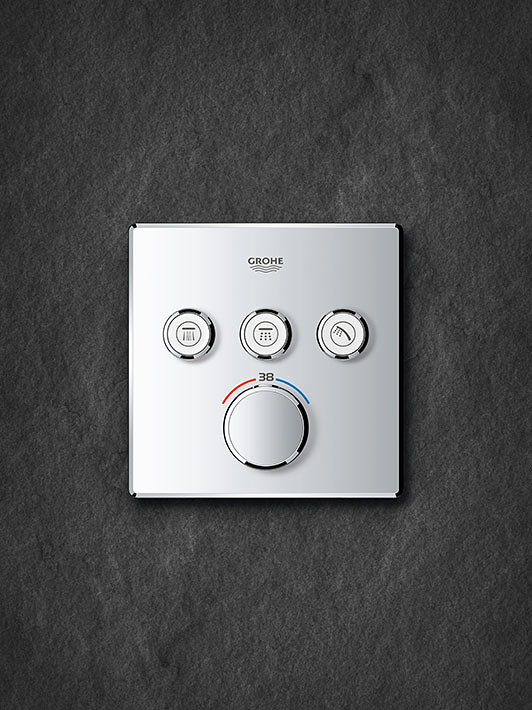 DESIGN
300+ Design awards won since 2003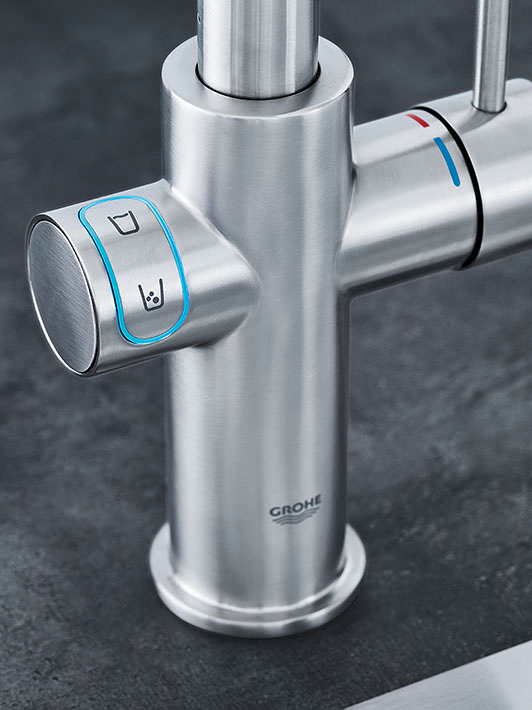 SUSTAINABILITY
CSR Award 2017 winner of the German government