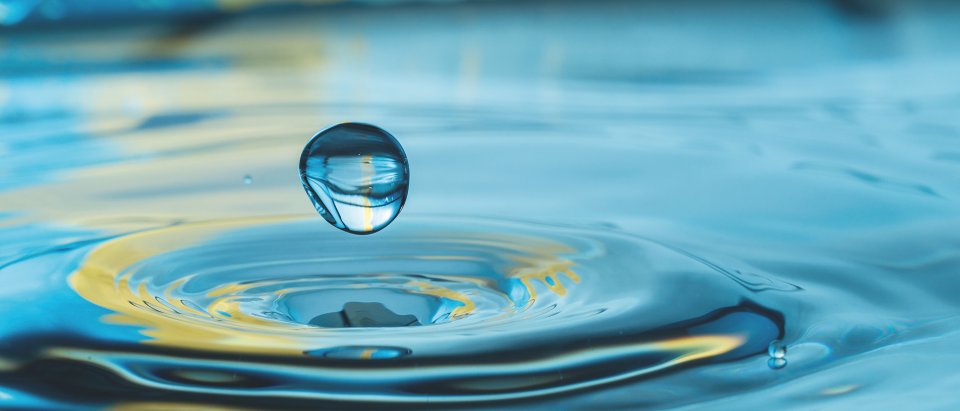 SAVE WATER AND ENERGY WITH GROHE WATER-SAVING TAPS
Water-saving Taps
GROHE EcoJoy™ taps: Minimum Consumption. Maximum Enjoyment.
The bathroom tap: You turn it on when you brush your teeth, wash your hands and your face. It's an essential part of your daily routine. But what if you were using more water than needed for each of those activities?
The fact of the matter is that a large part of saving water comes down to how your tap works. Older taps can use an average of 15 litres of water per minute. When it comes to reducing your water consumption, replacing your tap with a GROHE water-saving basin tap is a good first step. Doing so will reduce the flow of water from your tap to just 5.7 litres of water per minute.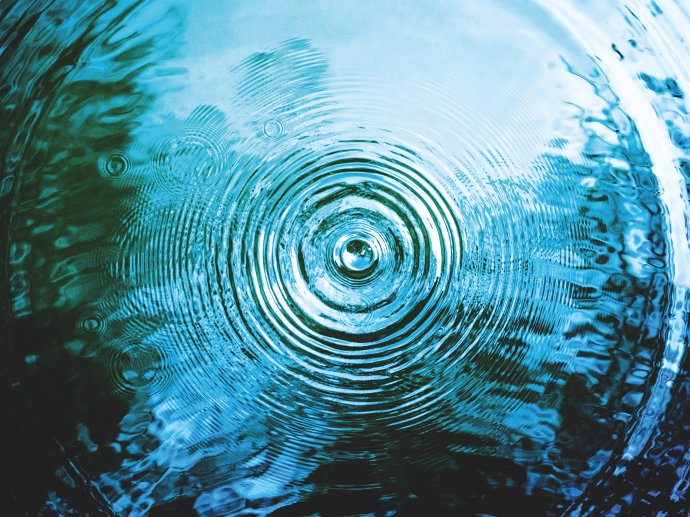 GROHE AND SUSTAINABILITY
GROHE's pursuit of excellence not only means providing customers with breath-taking design and long-lasting functionality, but also doing so sustainably. Water is an essential and important resource that needs to be used responsibly. Offering sustainable product solutions helps to ensure that generations to come will also enjoy water as much as we do. GROHE's commitment to sustainability as a cornerstone of its brand is reflected in its Sustainability Reports and its receipt of the German Sustainability Award. GROHE's water-saving taps are just one example of how GROHE practises what it preaches.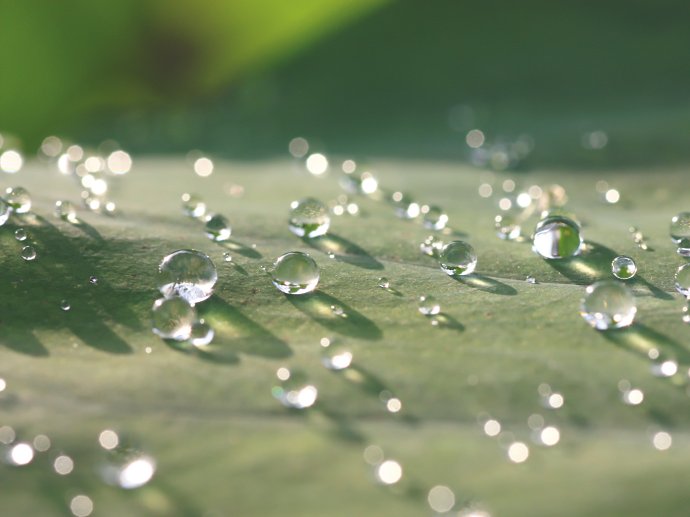 GROHE ECOJOY AND SILKMOVE ES: MINIMUM CONSUMPTION. MAXIMUM ENJOYMENT
The secret behind GROHE's water-saving basin taps is GROHE's EcoJoy flow-limiting technology, which allows you to save precious resources while enjoying 100% water comfort. These single-lever basin mixers feature a flow-limiting mousseur with an aerator, thus reducing water consumption without compromising on the experience. It does this by mixing air with the water flowing through the tap, providing you with the feeling of a stronger flow without needing to use more water. The result: a satisfying, voluminous flow that never exceeds 5.7 litres per minute, which is as kind to your pocket as it is to the environment.
A further way GROHE's taps save on resources is in terms of the amount of energy they use. Most mixer taps open on a mix of cold and warm water, this can mean the boiler is powering up every time the tap is turned on, even when you just want cold water. GROHE's SilkMove ES taps open on cold water first which means you only use energy heating water when you actually need it. Think about how most single-lever taps open: in the middle, with cold and warm water mixed. But most of the time, we don't need the warm water being added. SilkMove ES changes the way we use warm water by requiring us to actively turn it on. This simple adjustment to how a tap opens keeps some wasteful habits in check, like automatically turning on the warm water for a quick hand rinse, for example.
Based on the traditional SilkMove system, SilkMove ES taps also include cartridge disks made from a space-proven ceramic alloy with Teflon technology, making controlling the flow and temperature of the water effortless, for decades to come. When combined with GROHE EcoJoy, SilkMove ES helps dramatically reduce your consumption.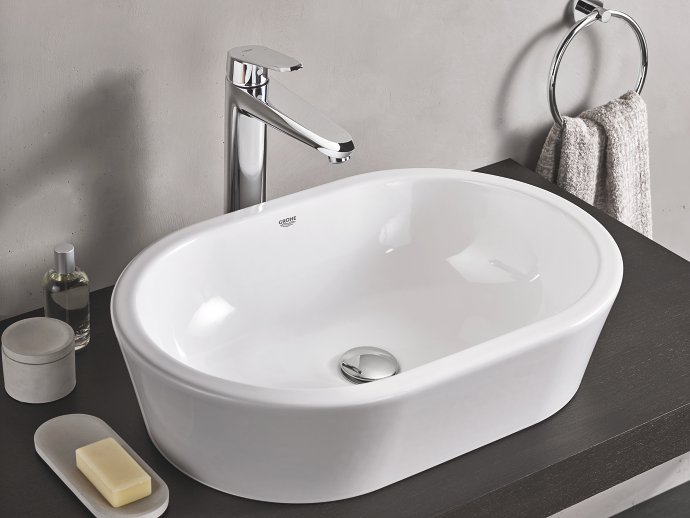 SUPERB DESIGN
Your water-saving tap should be a pleasure to look at and should fit with the broader design aesthetics of your bathroom. GROHE offers in all collections water-saving taps and features:
Europlus
Concetto New
Eurodisc Cosmopolitan
Eurostyle Cosmopolitan
Eurosmart Cosmopolitan
Essence E
Each of the water-saving taps within these collections have been designed with an eye for long-lasting aesthetics that are sure to suit your style for years to come. Whether Cosmopolitan or Contemporary, hands-free or with a single lever, there is sure to be a water-saving option to suit your needs.
The GROHE StarLight finish ensures that the look and shine of your water-saving tap is retained. The finishing technique is the result of over 75 years of research and German engineering, producing a surface composition that is 3 times harder than traditional finishes and 10 times more scratch resistant. Not only does that mean a more vibrant look for your bathroom tap, it also makes it easier to clean.
Don't forget to explore the PerfectMatch options, which pair your favourite water-saving tap with GROHE washbasins. This enhances the experience of using your sink and prevents messy splashing or uncomfortable hand-washing. When the shape, size, and design of various elements of your bathroom are considered, you are sure to select the perfect match not just for your bathroom, but for you as well.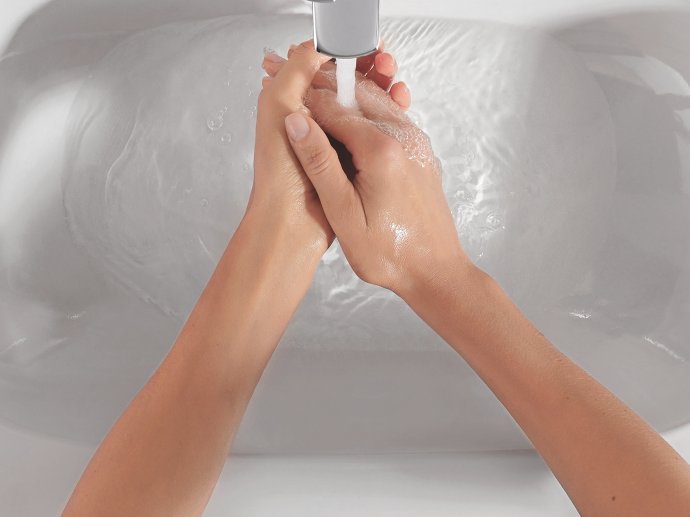 OTHER WATER-SAVING TIPS
After you've switched to one of GROHE's water-saving taps, amp up the efficiency of your water consumption by following these tips:
Only use warm water when necessary.
Shut off the tap when it isn't needed, like while soaping up your hands, shaving, or brushing your teeth.
Check for any leaks and fix them promptly.
Calculate your savings now!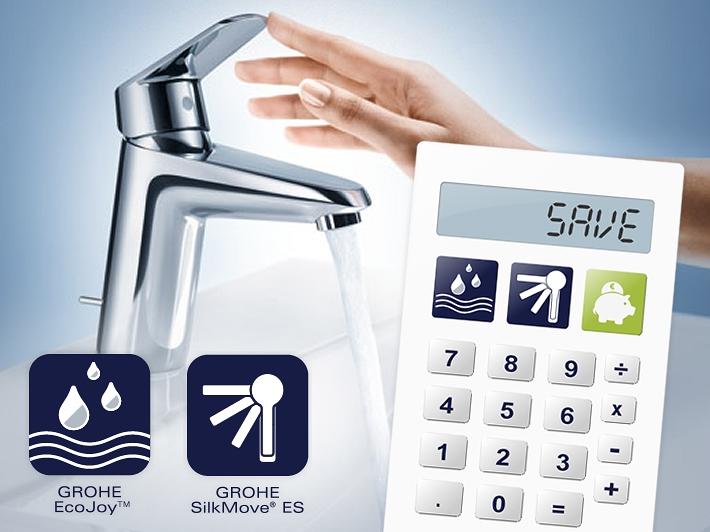 Save water & energy
Our water and energy calculator helps you to see immediately how much you can save with a GROHE EcoJoy® or GROHE SilkMove® ES single lever mixer. After a few clicks you will be able see the annual cost and energy savings.
Start Water and Energy Calculation