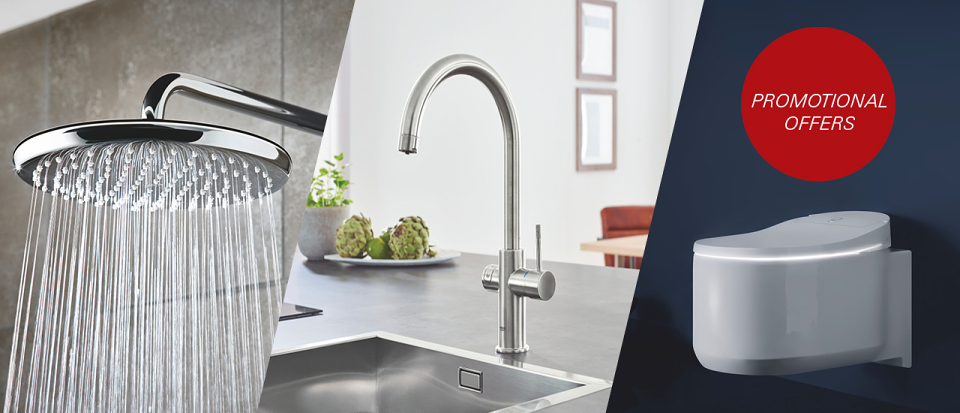 Promotions
How Our Promotions Work
We love giving you a little bit extra back to say thank you for purchasing GROHE. Every year we run a handful of promotions across our different product ranges.
If you've just bought a GROHE product you can check below to see if it's eligible for one of our promotions or if you're thinking about purchasing GROHE have a look at what's on promotion now.
Our promotions change regularly so remember to come back again or sign up to our newsletters to get an email notification when we start a new promotion.
Ready to claim? Find the right promotion below and follow the link this will take you to our quick online form. Once that's filled out we can process the information and give you your reward. Depending on the terms of the promotion that could be a free gift, a pre-paid card with cashback or sometimes both!
Live Promotions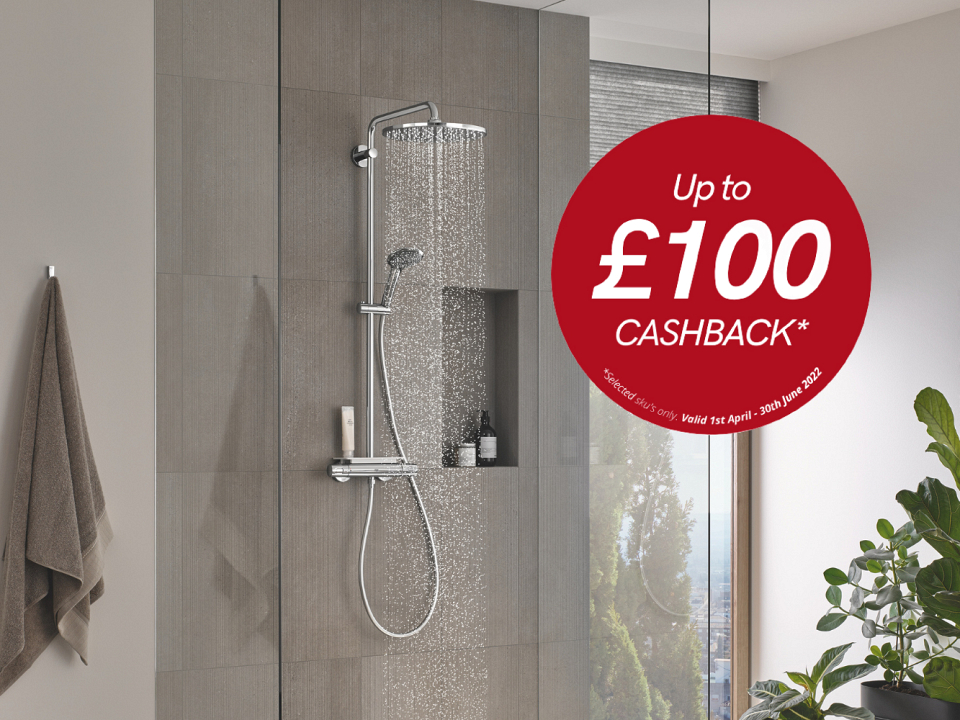 £100 Cashback with eligible shower system purchases
Claim £50 cashback when you purchase an eligible GROHE Shower System.
Purchase date range: 1st April 2022 until 30th June 2022
Learn More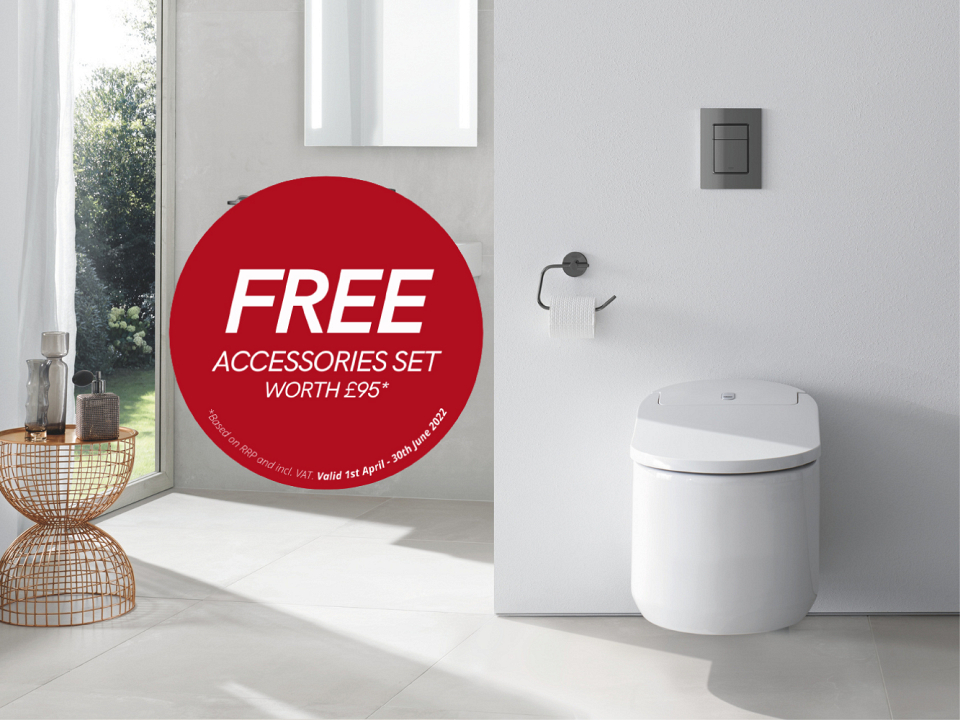 Free Accessories Set with Sensia Arena purchase
Purchase a GROHE Sensia Arena and claim a free Essentials Accessories Set
Purchase date range: 1st April 2022 until 30th June 2022.
Learn More