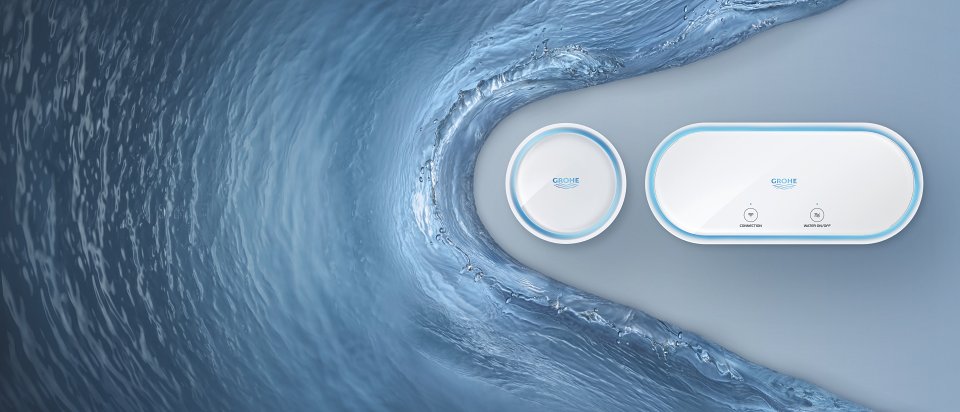 GROHE Sense Guard: The Smart Water Security System
GROHE is a name synonymous with innovative solutions to age-old problems. Water damage from leaks and floods remains a threat to the comfort and peace of mind of many households, but GROHE has found a way to settle your nerves. We talked to a satisfied homeowner, as well as an installation expert, to find out how GROHE Sense and GROHE Sense Guard are helping avoid disaster in the home.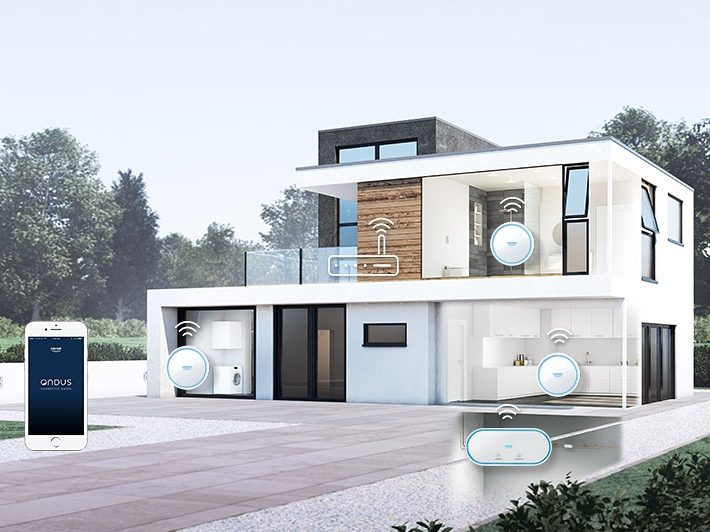 The Homeowner: Peace of Mind Thanks to GROHE Sense Guard
"Recently, my family and I experienced a large amount of water damage due to a bathroom leak. We noticed a moldy smell at first, but couldn't figure out where it was coming from. Then, after a few months, the laminate flooring started expanding and you could hear squelching when you walked across it. The whole debacle cost us 15,000 euros!
"Though the insurance covered around half of the costs, the other half had to come out of our own pockets. Not only that, we had to stay at my mother's house for over two weeks. We were told the mold formation was considered dangerous to our health, so we had to leave. The entire damaged area had to be torn down and rebuilt. It was awful.
"Since we installed GROHE's water management system, we have the peace of mind that we'll never experience a similar situation again. Now, because of GROHE Sense Guard, I can leave home trusting that nothing will go wrong. It's reassuring to know that there's something paying attention and caring for our home."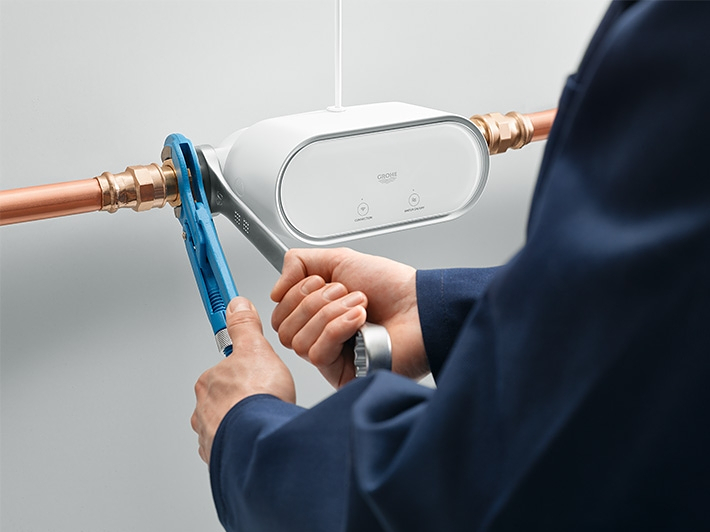 The Installation Expert: Adding Leak Detection to Your Water Security System
"I specialize in installing the GROHE Sense and Sense Guard water security systems. Water leaks can cause a huge amount of damage and expense - often before you even know there's a problem. That's why a water leak detector, alerting you automatically, is an essential tool in today's smart home. The GROHE Sense Guard water security system can be installed in almost all houses in about 90 minutes. Sensors are best placed at the water meter. This is often found under the hot-water heater or central heating boiler in the kitchen or bathroom, or close to the washing machine.
"Once the GROHE Sense Guard is installed, it constantly monitors all water flow, from dripping toilets to filling bathtubs. Microleaks and pipe-breaks are detected quickly by GROHE Sense Guard, so you (or Sense Guard itself) can act fast to shut off the water. In the event that a flood occurs somewhere, a signal is transmitted to the GROHE Sense Guard, after which it will cut off the entire water system, avoiding a considerable amount of water damage.
"To keep an eye on everything from a distance, you can download the GROHE Ondus app to your phone and connect it to the devices. Ondus will immediately inform you of a leak at home while you're away. The GROHE Sense Guard water security system is the best pain-free solution for the possibility of water damage at home."