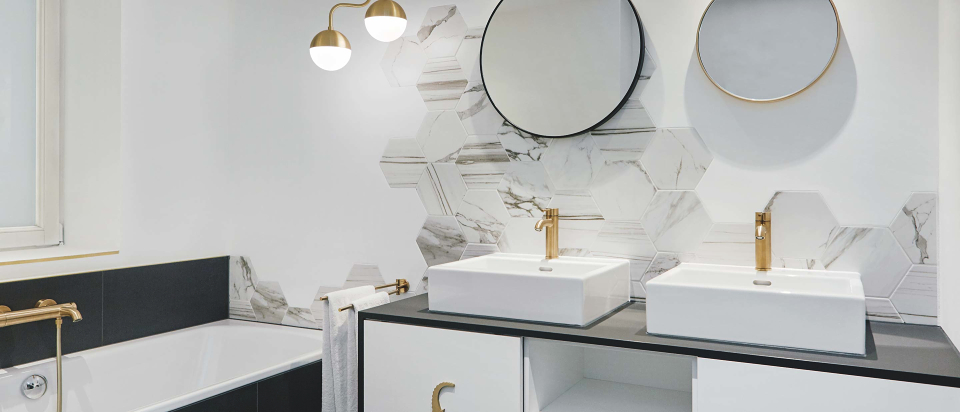 Perfect Mix, Perfect Match: The GROHE Bathroom Range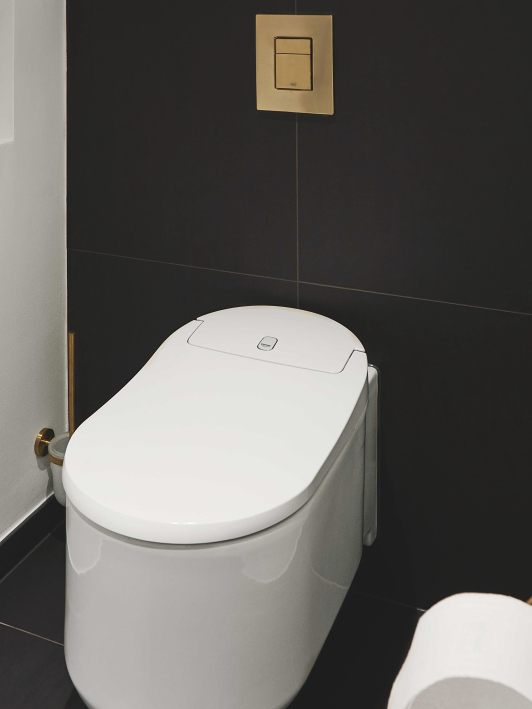 The old spa town of Wiesbaden has a new bathing paradise. At the heart of the German state capital stands the Radisson Blu Schwarzer Bock, Europe's oldest traditional hotel. Renovated using GROHE bathroom fixtures, the hand-picked range is ideal for historic hotels and private bathrooms alike.
The Schwarzer Bock was originally opened as a bath house in 1486. Since its incorporation, the building has seen more action than most could ever hope for. Goethe enjoyed a dip back in 1818. Dostoevsky worked on The Gambler during his residency at the hotel. Needless to say, the scale of military manoeuvres witnessed throughout the centuries is almost beyond comprehension. The significance of the Hesse landmark is truly palpable.
Today's guests - lauded authors or otherwise - can enjoy the spa town's water in the privacy of their hotel rooms. GROHE bathroom accessories provide a coherent, coordinated look. What's more, GROHE's PerfectMatch formula for combining preferred combinations of taps and washbasins ensures total control over the aesthetic.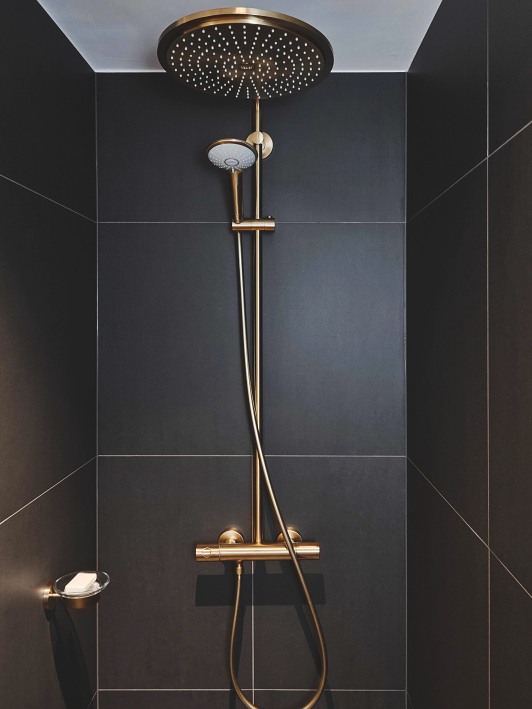 Making History: GROHE Bathroom Accessories
As guests at the Wiesbaden Radisson soon discover, GROHE bathroom accessories offer unparalleled style, performance, and durability. Such properties act to complement the remarkable setting provided by the hotel itself. GROHE bathroom solutions make it simple to design a complete bathroom that fits together seamlessly. From taps and showers, to the Sensia Arena shower toilet, and the myriad ceramic fixtures too. The broad range holds a solution for each and every individual preference.
As a result of GROHE's PerfectMatch system, visitors who want to achieve that hotel feeling within their own home can do so with ease. Simply selecting the matching combination of appliances found at the Schwarzer Bock from the GROHE bathroom range means patrons can replicate their experience effortlessly.
The GROHE bathroom range includes safe showering for all generations. This means bathrooms are developed for any user, from the elderly to the youngest members of the family. GROHE's simple and intuitive approach includes solutions for both small and large bathrooms, as well as for those frequented by individuals with specific needs. Versatility and adaptability sits at the heart of GROHE's safe showering initiative.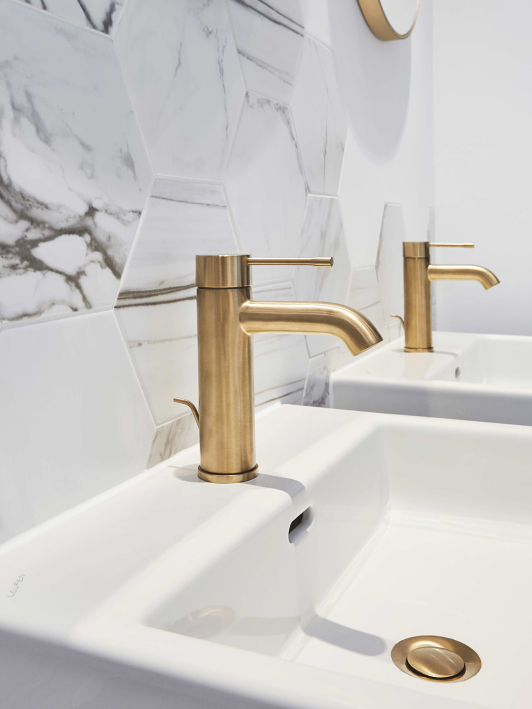 Any Colour You Like: GROHE Colors
The variable nature of GROHE bathrooms doesn't end there. GROHE Colors can be applied to every element of bathroom brassware, from taps to bath fillers and beyond. Those who enjoy more vibrant tones can feel free to unleash their imagination, whilst those who prefer a monochrome selection can equally find their perfect fit. The customisation options on offer mean a GROHE bathroom can be designed to suit any personality.
The GROHE Colors range includes ten options to choose from: Chrome, SuperSteel, brushed or polished Cool Sunrise, brushed or polished Warm Sunset, brushed or polished Nickel, and brushed or polished Hard Graphite. Though Chrome is typically the standard finish for shower fixtures, even these can be exchanged for any of the GROHE Colors, upon request.
GROHE bathroom fixtures provide total flexibility in creating a harmonious scheme. Meanwhile, cutting-edge technology promises reliable, unbeatable performance.
In a world of choices, it's essential that a bathroom offers the same level of flexibility expected from the rest of the home. GROHE make it as easy as possible to choose your own adventure.