Courtney's Coral: The Artivist Making Waves to Save Our Seas
A vibrant reef of fleshy reds, pumpkin spice ochers and nori greens is highlighted by semi-hidden pockets of amethyst and glimpses of periwinkle blue. The twisting and bulging of organic shapes leans this way and that, as if it were really moving. You'd be forgiven for waiting patiently for a clownfish to emerge from a nearby anemone, such is the lifelikeness of Courntey Mattison's contemporary ceramics. Crucially, the parallels to reality don't end there. The vivid, colorful coral city is surrounded on all sides by deathly-white skeleton corals. Empty shells and vacant frames that paint a very different picture. The message behind this masterpiece is a powerful one.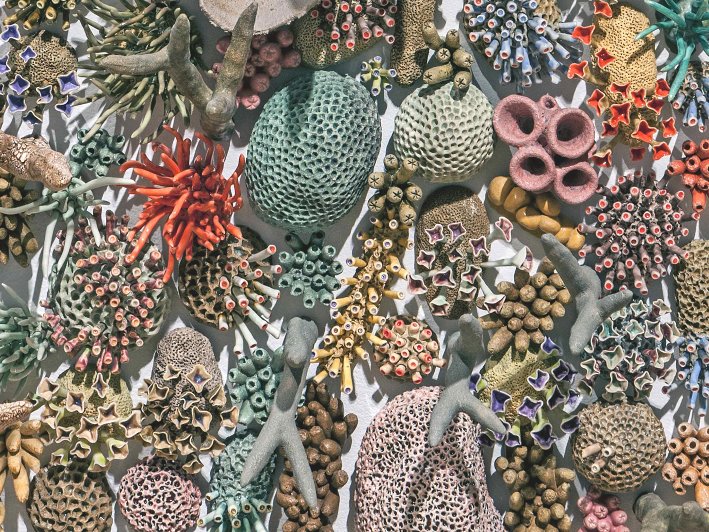 Mattison, an artist and activist from San Francisco, found an early fascination for coral's beautiful underwater ecosystems. Home to the greatest biodiversity on the planet according to some estimations, Earth's coral reefs are richer in life than even our tropical rainforests. In recent years, however, their future has come into question. In response, Mattison recreates nature's troubled polyp metropolises in her larger-than-life ceramic coral installations.
"I love coral reefs for being exotic, diverse and often venomous," she explains. Though despite her adoration, Mattison's work has a serious agenda.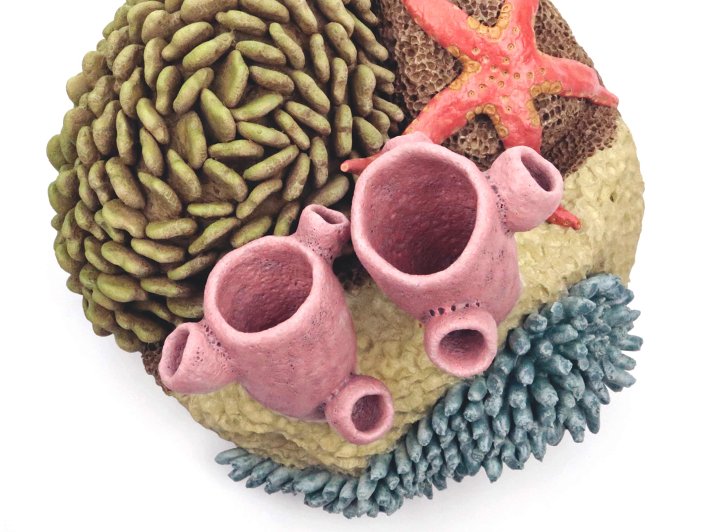 Making Waves: Artivism Through Contemporary Ceramics
In real life, coral is deeply threatened by ocean pollution, yet our reliance on non-recyclable plastic for bottles, drinking straws, packing materials etc. shows no sign of slowing down. The consequences of our actions are now on regular exhibition. The widely-reported bleaching of the Great Barrier Reef, for example, was a wake-up call for many.
In a bid to save those beautiful colors from bleaching out, the self-proclaimed 'artivist' transposes her marine biology background into fine sculptural work, making waves in the worlds of science and contemporary art alike. Mattison's chosen material is ceramic, using calcium carbonate (which coral is made out of) as an ingredient within the glaze. In this way, Mattison adeptly draws another line between her subject and her work. Since it becomes brittle when used, calcium carbonate perfectly imitates the tiny, intricate coral branches. Fragile work for fragile times.
The labors of an artivist like Mattison aim to challenge and provoke the onlooker to become more socially and environmentally concerned. It makes perfect sense then, that Mattison's master's thesis sought "to create a monument to the plight of coral reefs to advocate for environmental stewardship and policy change."
Our Changing Seas I: A Coral Reef Story
The result of her thesis was an exquisite coral-reconstruction installation entitled 'Our Changing Seas I: A Coral Reef Story'. The towering ceramic sculpture was almost five meters in height, more than three meters across and weighed over 680 kilograms. Its presence, akin to its message, was impressionable. Slimy algae and blossoming red coral merged with damaged, bleached imitation reef. Pastel frontiers gave way to stark and silent expiration. Though it may be an imposing representation of our impact on the life within our oceans, 'Our Changing Seas I' (and likewise its sequels 'Our Changing Seas II and III') is not a requiem.
In the artist's words, there is "a sense of hope for recovery, reflecting my interview participants' insistence that hopeful imagery would inspire more action than portrayals of doom."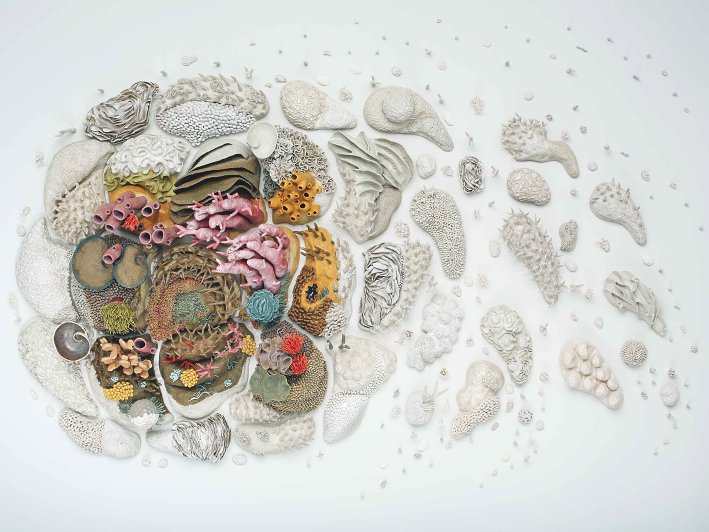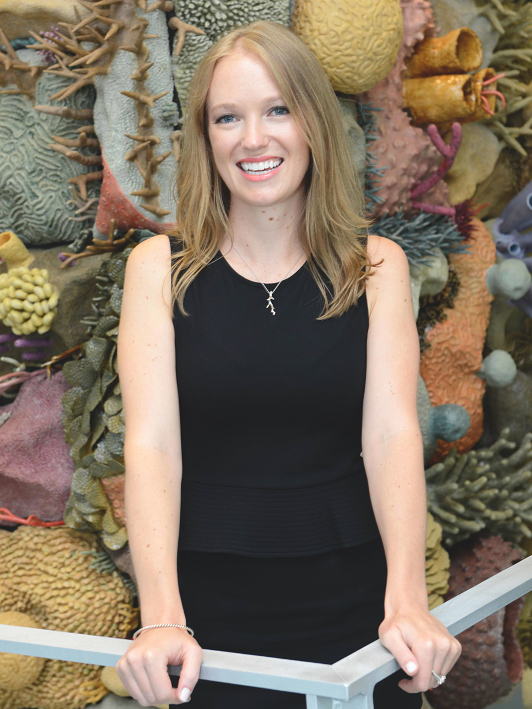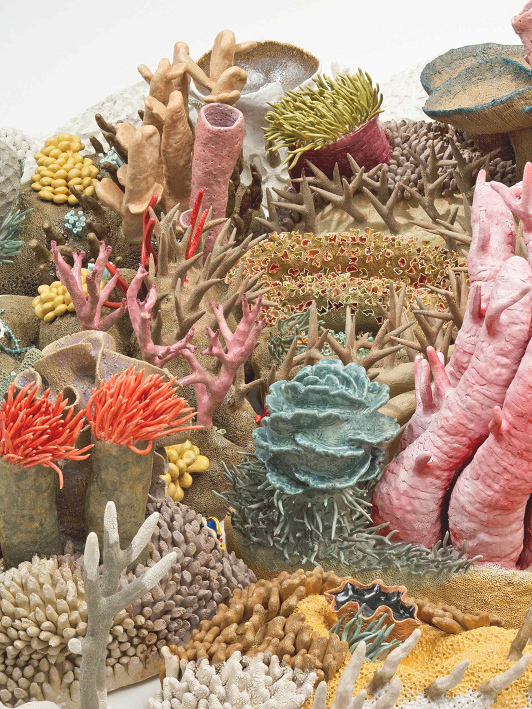 Courtney Mattison transposes her marine biology background into her fine sculpture work
Her vibrant work contains "a sense of hope for recovery"