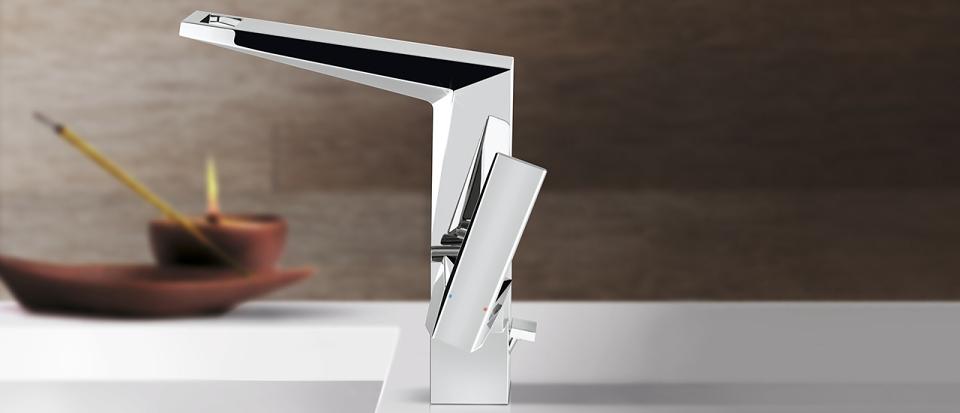 CHROME BASIN TAPS PERFECT FOR ANY HOME
To make a home really feel complete, sometimes all you need is the right fixture. No matter whether you're renovating your bathroom or kitchen, you're going to need something that can harmonise the space and has the best mix of performance and design that modern homeowners are searching for. Chrome basin taps from GROHE come in a wide array of designs, colours, and varieties such as mixers, 2-hole, or even 3-hole. For a product that is going to be used every day, make sure you browse our range and find the right tap that brings function and beauty into your home.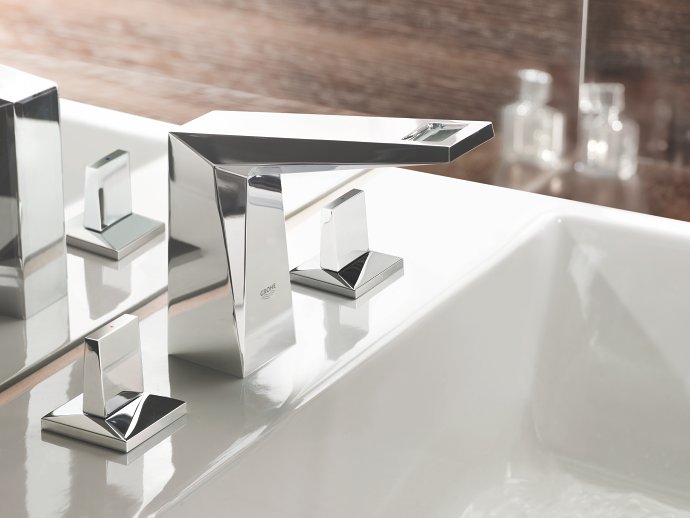 CHROME BASIN MIXER TAPS TO SUIT ALL STYLE PREFERENCES
Bathrooms, and wash basins more specifically, are often different across every household, but that's why GROHE ensures that we provide different possibilities to cater for tastes, budgets, and even installation requirements. Chrome basin mixers can come in the form of taller spouts, shorter spouts, C-spouts, and even wall-mounted options.
A great place to start is our Eurostyle Cosmopolitan range, which features some exquisite monobloc chrome basin taps that are sophisticated, sturdy, and includes a modern single-lever design along with our scratch-resistant StarLight finish. For the bathroom, it's hard to go past the Eurostyle Cosmopolitan basin mixer 1/2″ S-Size for its useful pop-up waste and SilkMove technology to easily adjust the flow and temperature quickly. Not forgetting the kitchen, we've also got the Eurostyle Cosmopolitan Single-lever sink mixer 1/2″ with its high, swivel spout that's perfect for filling pots and washing food. Both chrome basin mixer taps feature our QuickFix installation system and adjustable flow rate limiter. Many bathroom and kitchen taps also come in 2-hole and 3-hole designs, as well as infra-red chrome basin taps for better hygiene and convenience.
If you really want to make a splash with your choice of chrome wash basin tap, then you might want to browse around our highly luxurious and almost futuristic-looking Allure Brilliant range. With bold, sharp lines and incredibly creative handles that really make a statement, the Allure Brilliant Three-hole basin mixer 1/2″ S-Size is a masterpiece in tap design and features GROHE StarLight, GROHE EcoJoy to help save water, and a handy pop-up waste. You can also switch things up for your chrome basin mixer tap and opt for a wall-mounted option in the form of the Allure Brilliant 2-hole basin mixer M-Size, which offers the same precise and smooth water flow like any other GROHE tap, but helps you create more space around your basin area.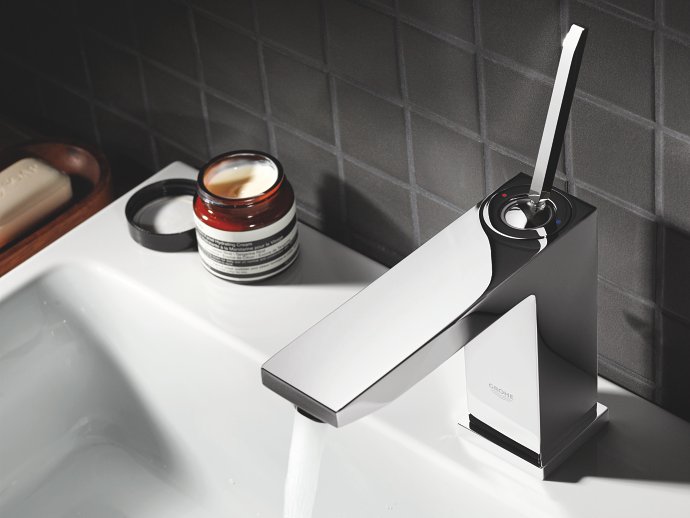 TAKE ADVANTAGE OF OUR MANY DIVERSE COLLECTIONS
To ensure you find a chrome basin tap that can match the rest of your design scheme and fit within your budget requirements, GROHE has a huge range of collections that you can browse when shopping for a new tap. A tap is not just a tap, because you'll discover nuances and design choices when you look closely at each collection. Each has its own appeal that will hopefully match with your preferences for chrome basin mixers in the kitchen or bathroom.
Those are but a few of our collections, which range from classic, to extravagant, to chic. Rest assured, there are often different materials, spout types, colours, and even extra features to select from when it comes time to finding your chrome wash basin tap – we've always got flexibility and choice in mind.
Of course, you'll get easy installation with GROHE QuickFix, durability and cleanliness thanks to GROHE StarLight, and water-saving by up to 50% with GROHE EcoJoy, but what you might want to think about for a bit longer is the correct tap size for your room. Make sure your chrome basin mixer is adapted to your and your family's needs and the current layout of your bathroom or kitchen. Find out more about tap sizes from XS to XL and everything in between.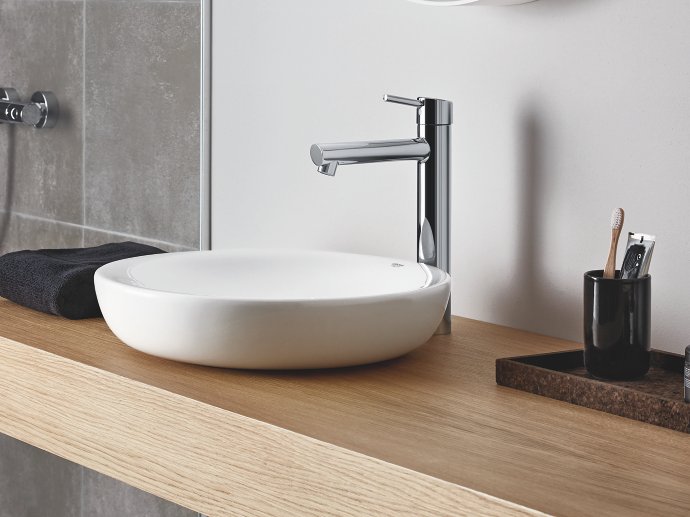 TAKE YOUR TIME WHEN FINDING YOUR PERFECT GROHE PRODUCT
Browse our wide range of chrome basin mixer taps and much more online and compare the different options laid out before you. However, if you want more help or information on any particular item, feel free to drop into a GROHE showroom near you using this useful location page. We'll be glad to help you find what you need at a budget that is suitable.