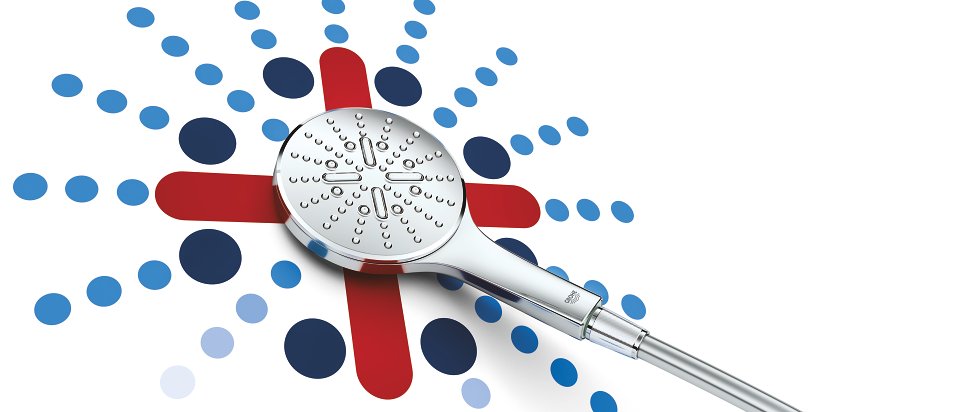 Rainshower SmartActive
Spread Happiness - Designed to make you smile
Start or end your day with a great shower experience, one that leaves you refreshed, relaxed and smiling. The new premium Rainshower SmartActive hand shower offers three great spray patterns. It comes in a choice of sleek, minimalist shapes and sizes and a host of color options.
FIND A SHOWROOM NEAR YOU
DESIGNED TO MAKE YOU SMILE – RIGHT IS JUST ONE CLICK AWAY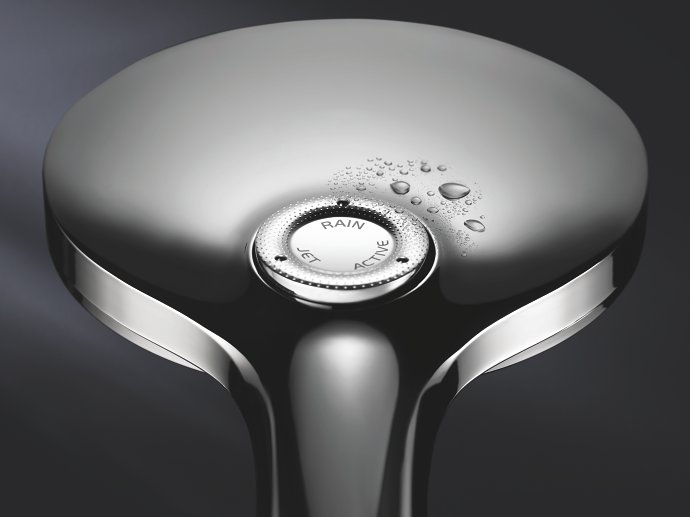 GROHEs SmartTip
Switch effortlessly between the invigorating Rain spray, the stress-busting ActiveMassage spray, and the Jet spray, powerful enough to rinse out shampoo or clean the shower with ease. The GROHE SmartTip controller on the back of the shower head lets you switch between spray patterns with just one click.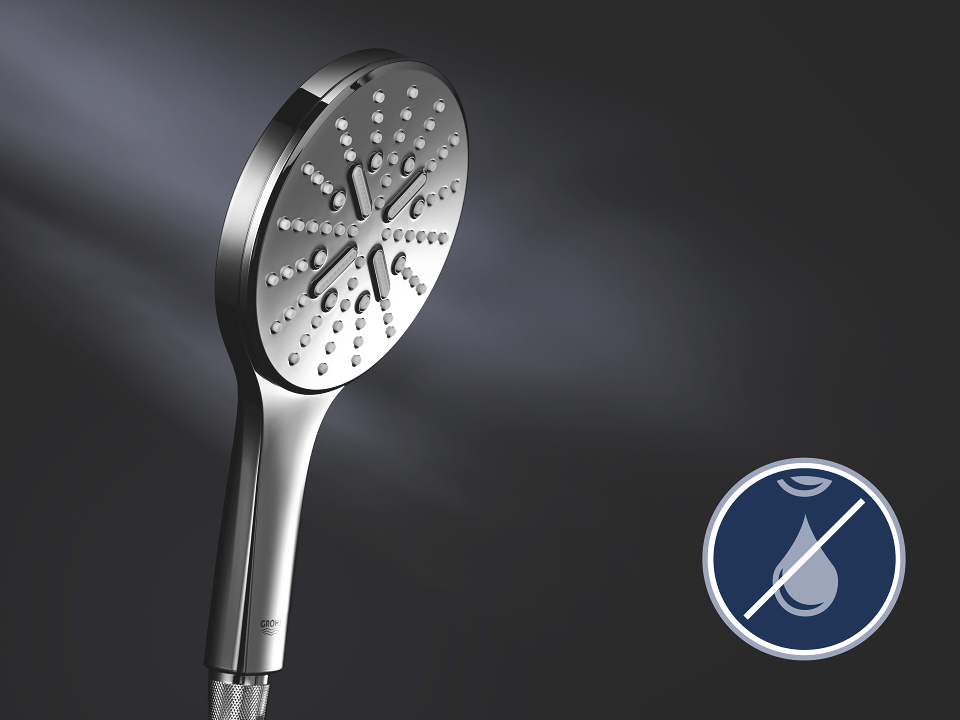 GROHE DRIPSTOP
For both Rain and Jet sprays, the clever GROHE DripStop feature minimizes afterdripping after you turn off the shower – just one more detail designed to put a smile on your face.
SHOWER SPRAYS – REJUVENATION OR RELAXATION?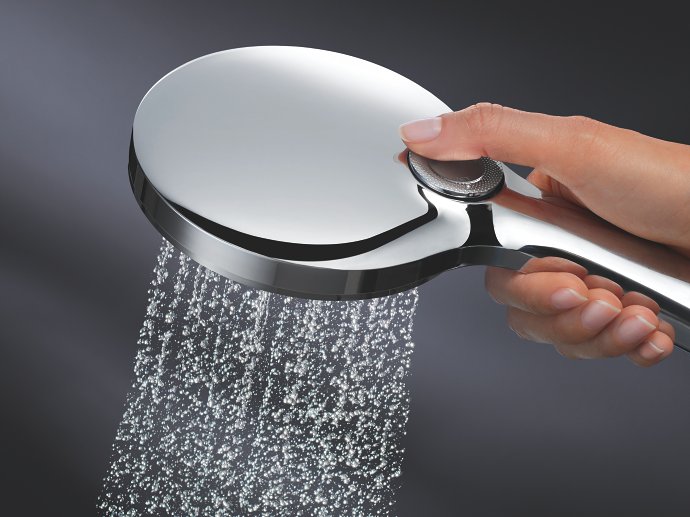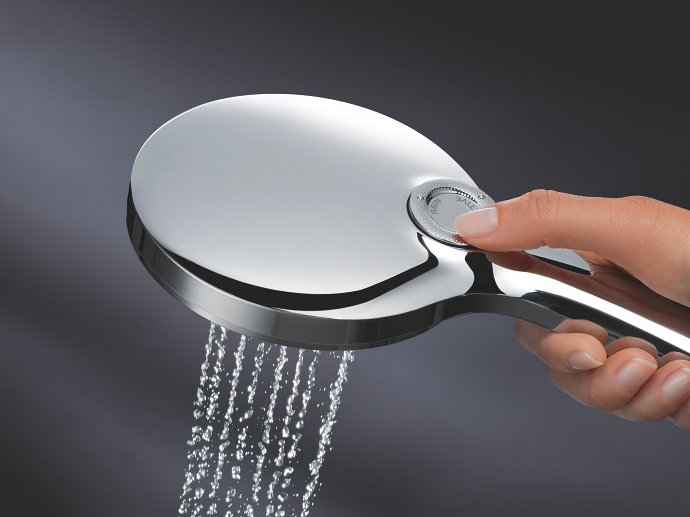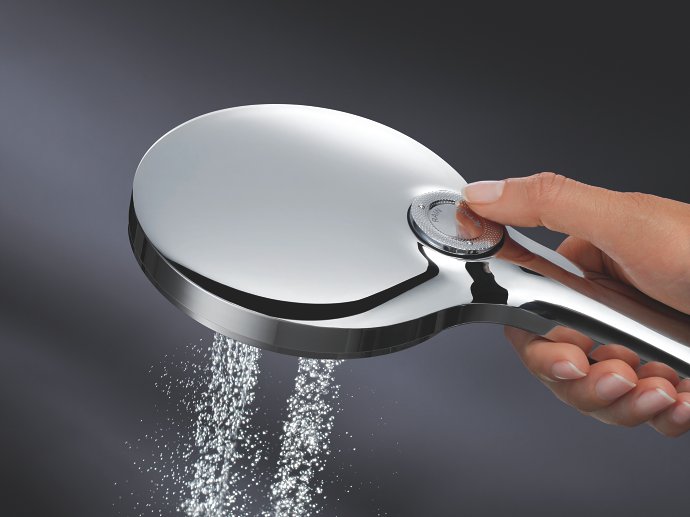 UPGRADE TO MORE CONVENIENCE AND COMFORT
Slim, sleek and swift to fit
Get your new shower set up in no time – the new Rainshower shower rail has been precision engineered for swift installation, and its sleek design makes showering completely comfortable and so enjoyable.
The shower rail has a slim, elegant diameter of 22mm, with a ProGrip handle that makes the shower glider easy to adjust, even with soapy hands. An integrated GROHE EasyReach shower tray means that shampoo and soap can be kept conveniently close at hand.
Fitting the shower rail couldn't be simpler - GROHE QuickFix ensures that the rail can be adapted to fit existing drill holes, and GROHE TileFix adapts to the depth of your tiles. It means you can install your new shower rail in next to no time, and enjoy your enhanced shower without delay.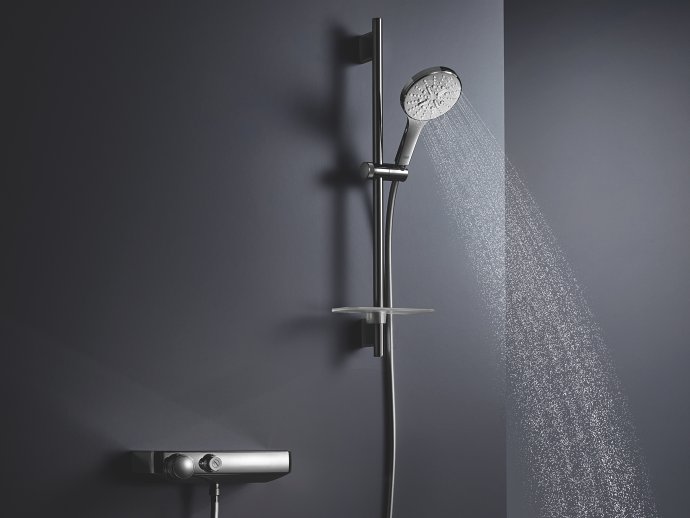 FREEDOM OF CHOICE IN COLOUR SHAPE AND SIZE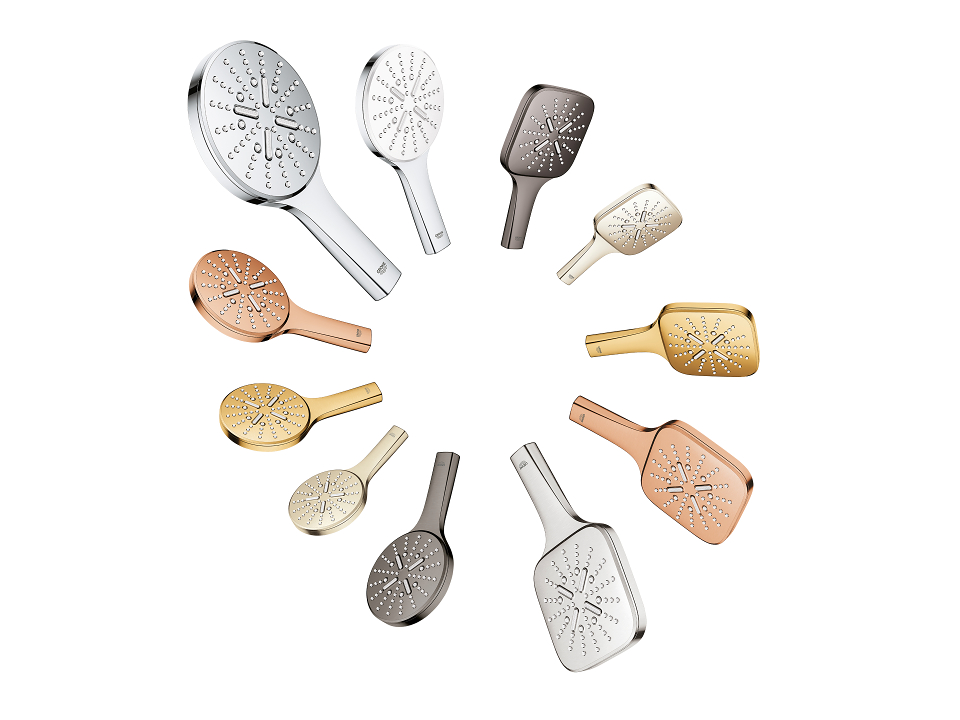 Whatever the style of your bathroom you can find the perfect Rainshower SmartActive hand shower to match, making it an ideal way to update and improve your existing shower set-up. Choose between two sizes – 130mm and 150mm – and two chic shapes, round and square. The hand shower is available in up to eleven contemporary color options, and with either a chrome-plated or white moulded spray face.
Gallery