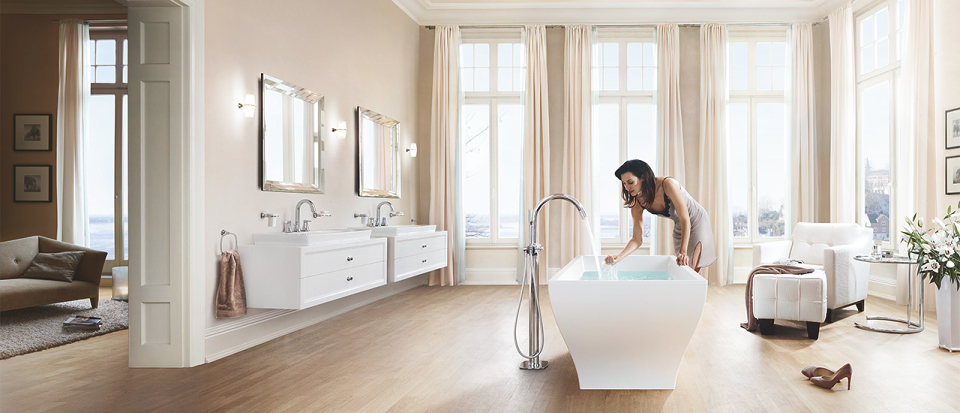 Enjoy the Experience
Once a room for cleansing and grooming, the bathroom is now a place to retreat to – your sanctuary from the outside world; a place to spend quality time indulging yourself.
From its origins as a purely functional space, today's bathroom needs to be so much more, and the concept of the home spa is growing in popularity. A home spa is a space in which all your bathing needs are met, a space in which you can indulge your senses and step away from the stress of everyday life. A home spa bathroom needs to be luxurious in design, creating a wellness zone for health and vitality that you can access anytime you wish. GROHE SPA products have been conceived to meet exactly this need, making it easy to design your dream bathroom space at home.
Experiencing GROHE SPA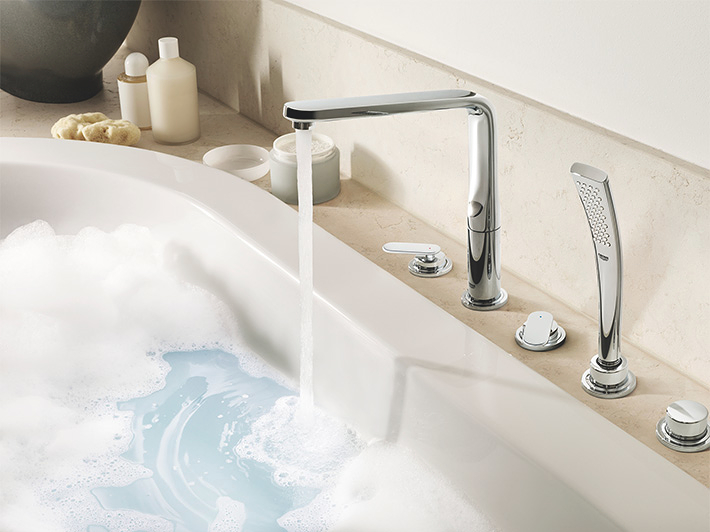 Four beautiful collections
GROHE SPA contains four different brassware collections, so you are sure to find the ideal aesthetic for your home spa. Within each collection - GROHE Veris, Allure, Atrio and Grandera™ - you will find everything you need to create your ultimate indulgence zone. Each collection contains taps and showers designed for a wide range of installations, while all designed for seamless visual harmony. You will find deck-mounted and wall-mounted taps, pillar taps and even free-standing bath fillers - ideal for that home spa essential, a centrepiece freestanding bath.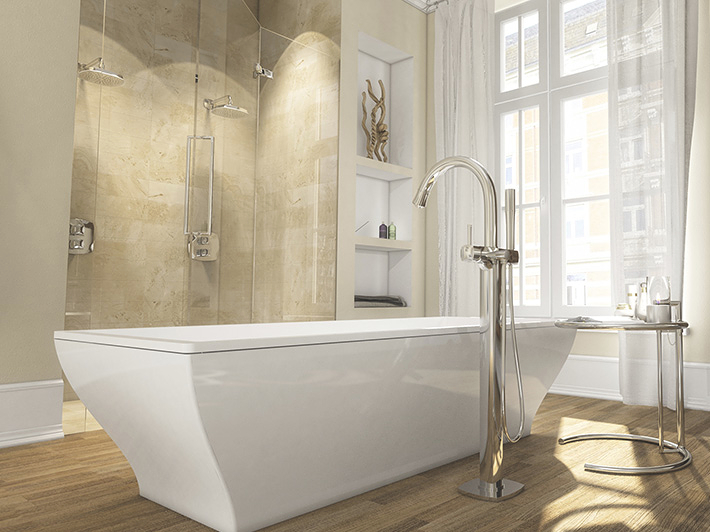 Create you ultimate shower zone
A cramped, uncomfortable shower has no place in a home spa! Instead GROHE SPA has everything you need to create your own tailored shower zone, where you have room to spread out and luxuriate. You can opt for complete shower systems offering an all-in-one solution. For larger spaces then GROHE SPA has everything you need to create a bespoke shower set-up - large overhead shower roses and extra-large shower panels, hand showers and even side jets, all easily controlled and co-ordinated via GROHE technology for a showering experience that is truly designed around you.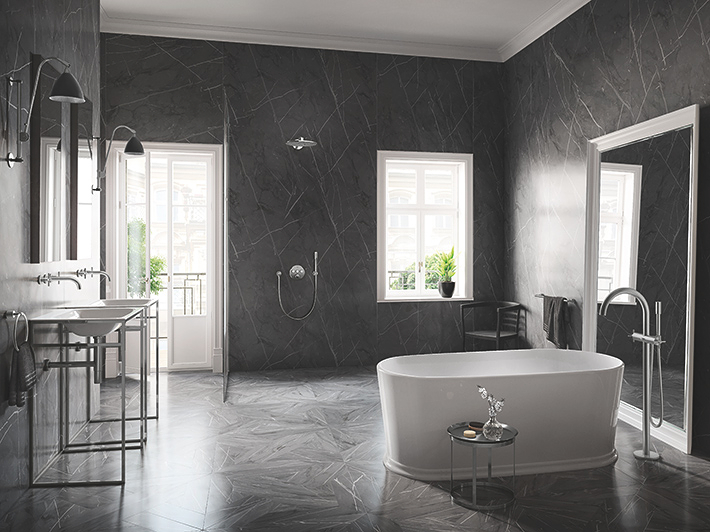 Tailored to you
A home spa should be a sanctuary, and that means a space that is visually satisfying and nourishing, mixing natural materials with unfussy, clean lines for a soothing feel. Each of the four GROHE SPA collections has its own distinctive visual identity, meaning finding the right fit for your personal style is easy. From the classic elegance of GROHE Grandera to the clean-lined iconic silhouette of GROHE Atrio, all collections have been designed and engineered to perform comfortable and crafted to exude that feeling of luxury that every home spa demands.