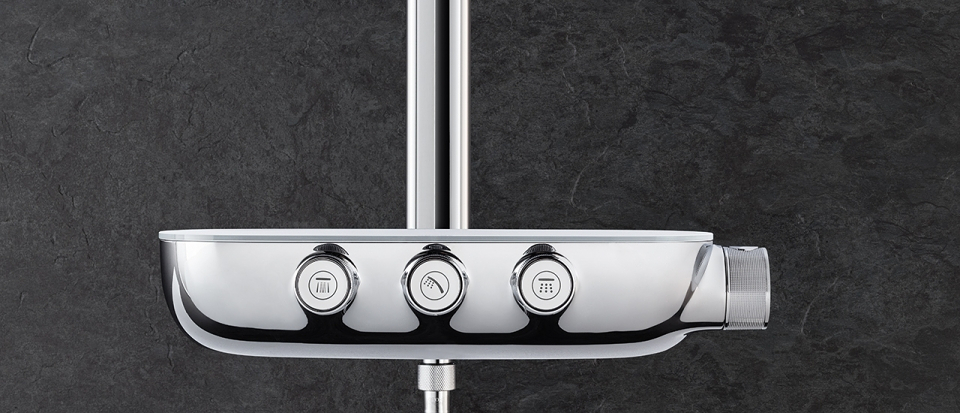 ALL WILL BE REVEALED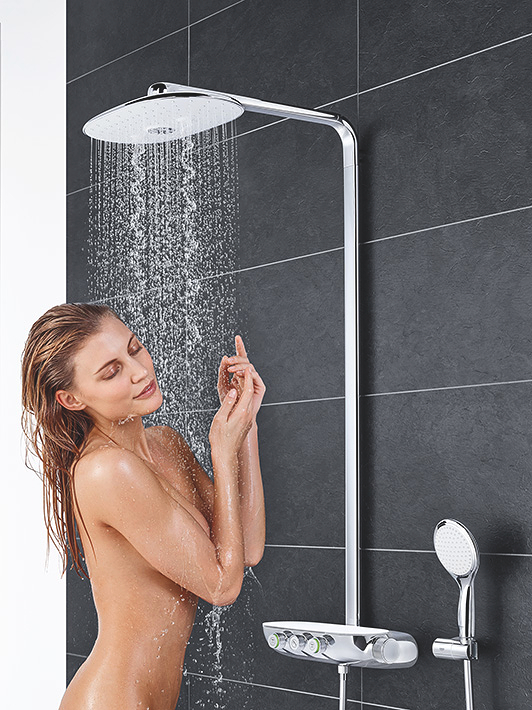 Get the very most out of your shower with GROHE SmartControl Exposed. Whether you plan a completely new bathroom or are upgrading your shower, SmartControl Exposed offers you precise, intuitive control for a shower experience tailored to your needs.
With SmartControl Exposed every detail is taken care of, meaning creating a restorative spa-like shower zone in your home is easy. Its exposed body also has an ingenious integrated shower tray for keeping soap and shampoo close to hand. It really has everything you need to create the relaxing, responsive shower you've always dreamed of.
Find the right GROHE SmartControl Shower that will fit your needs.
Experiencing SmartControl Exposed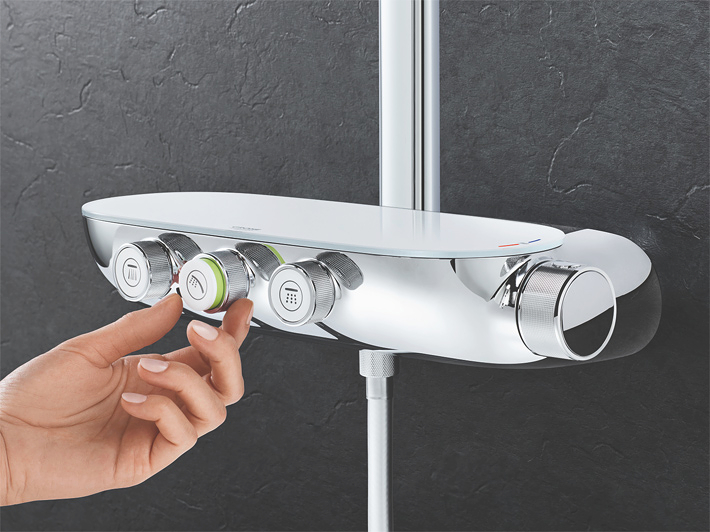 Total control, at your fingertips
It's easy to get just the shower you want with SmartControl Exposed. Chose your preferred spray pattern by pushing the button, then turn it to adjust the water volume – from Eco to Full Flow. Push the button again to stop the flow – and your volume setting will remain the same for next time. What is more, integrated GROHE TurboStat technology delivers water at the desired temperature within a fraction of a second, and keeps it there for the duration of your shower.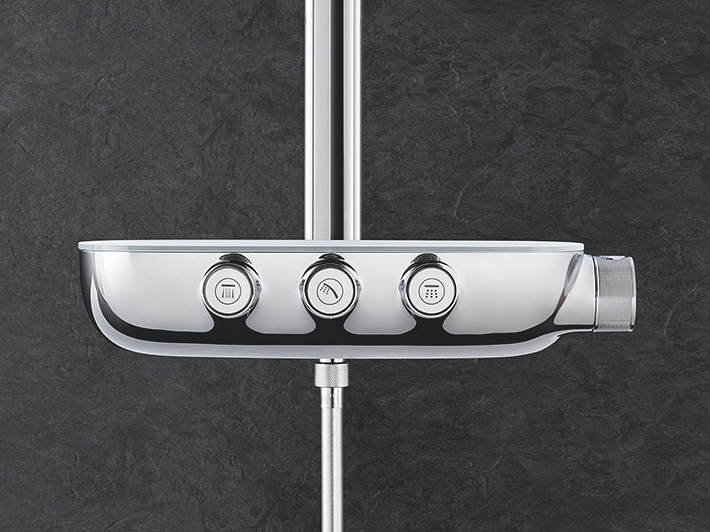 Mono and Duo options
Select from two options for your SmartControl Exposed. Mono features two SmartControl buttons, one for a head shower, one for a hand shower. Duo has three buttons, for two head shower jets plus a hand shower.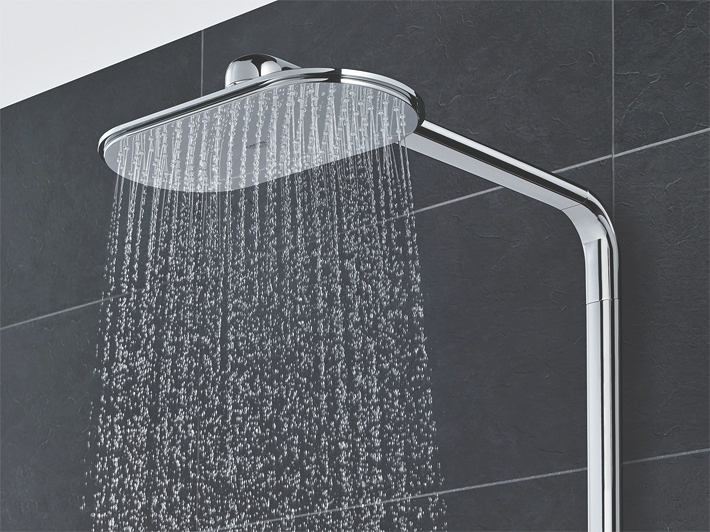 Combines with Rainshower
SmartControl Exposed is designed to be combined with the Rainshower 360 for a genuinely luxurious shower experience. This XXL shower head offers you a choice of spray patterns – the GROHE TrioMassage Spray, which combines the Bokoma spray and two Massage sprays, and the gently relaxing GROHE PureRain/Rain O²spray. Its StarLight chrome finish and easy-clean features make this an asset to any bathroom.
Inspired by nature - intuitively controlled
Emotions guide actions. Let yourself drift away while maintaining control. Organic shapes that beautifully caress the senses will help you reach this goal. Enjoy the perfect interaction of organic design and innovative technology and anticipate a relaxed time-out from everyday life.
DESIGNED, ENGINEERED AND MANUFACTURED IN GERMANY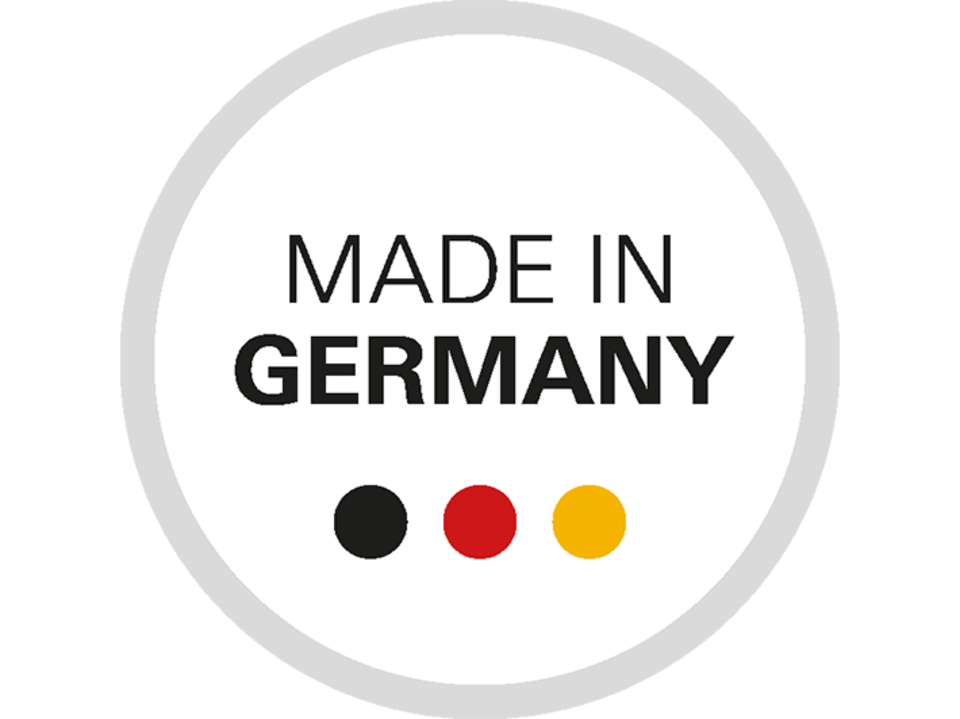 GROHE has a long heritage of creating high-end showers – made in Lahr, Germany to the very highest of standards.
Find out more about GROHE SmartControl