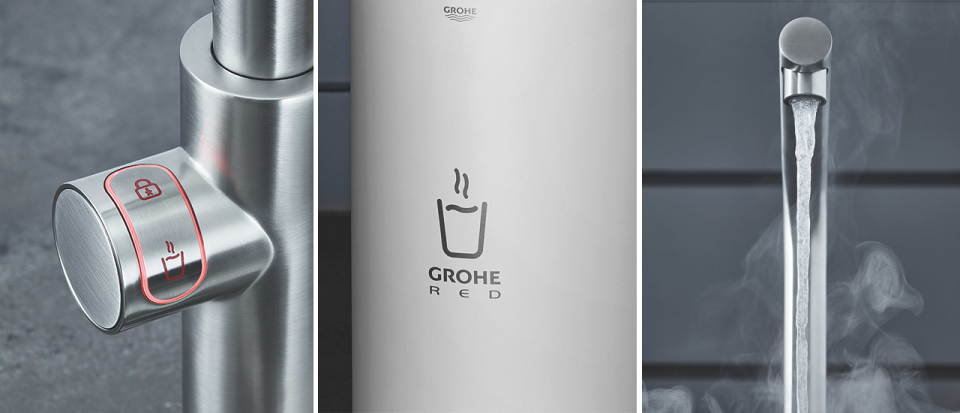 Explore all the features of GROHE RED
Designed down to the last detail with a view to convenience, sustainability and safety, GROHE Red presents a range of intelligent and indispensible features.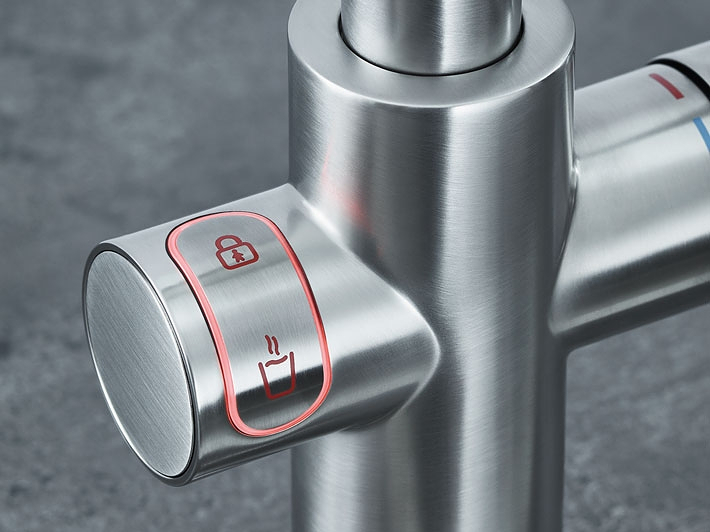 SAFETY FIRST
Our first commitment is to your safety. That's why GROHE Red comes with a unique, failsafe child lock.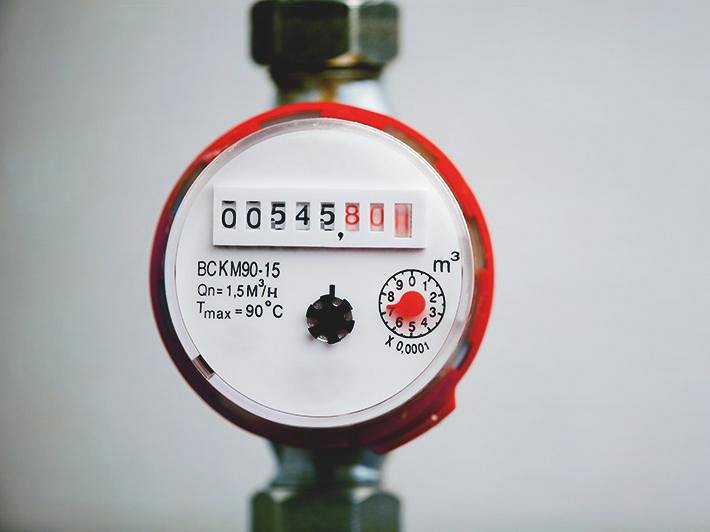 LESS WASTE
You only take the exact amount of hot water you need, so you save on water and energy consumption.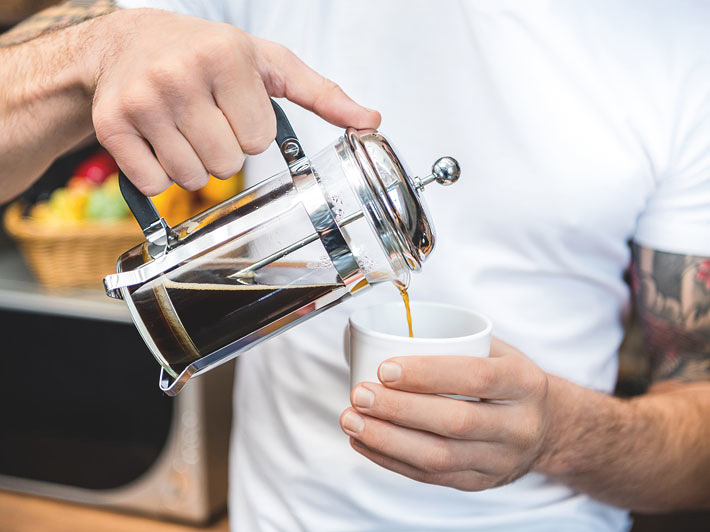 CLEAN, FRESH TASTE
Filtered water for an exceptional taste.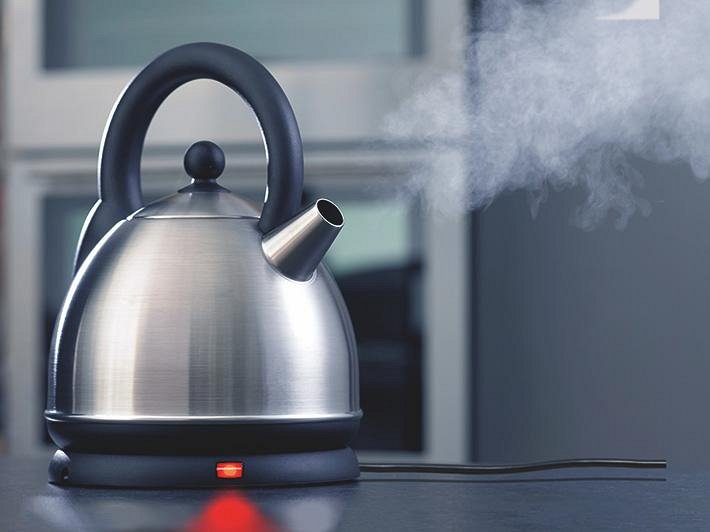 CLEAN YOUR WORKTOP
No need for the clutter of a kettle.
TECHNOLOGY THAT PUTS SAFETY FIRST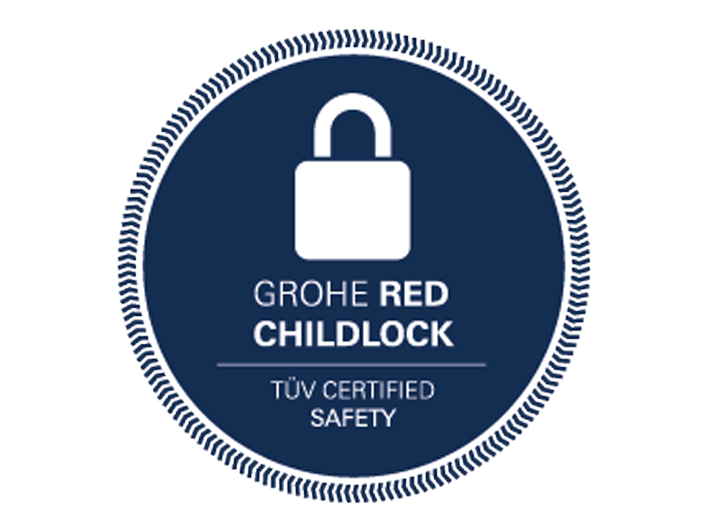 We designed GROHE Red to be the safest system available – because nothing, but nothing is more important than protecting you and your family. Our taps have a fail-proof child lock and safety function that eliminates all danger of scalding. Nor is there any danger from a sputtering tap: GROHE Red has a patented aerator, which ensures that the stream of boiling water flows smoothly without splattering. And the second you take your hand off the button, the cut-off function instantly stops the flow of water.
CHILD LOCK: Safety is paramount in a family kitchen – and why GROHE Red taps come with a child lock
SAVING ENERGY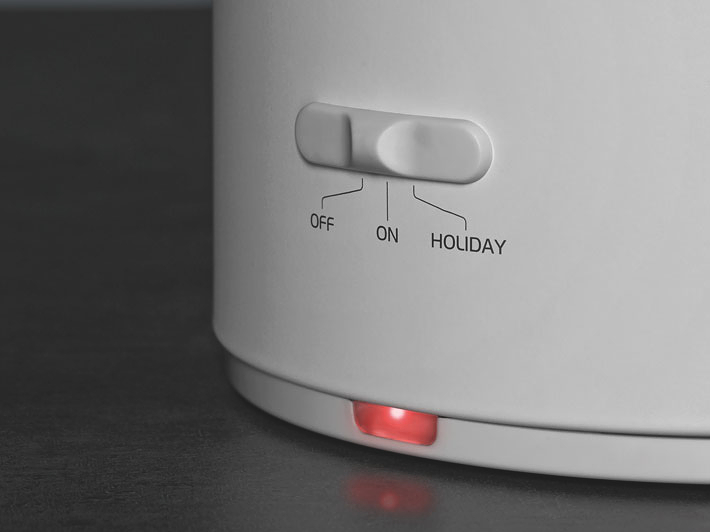 Can it really save energy to have water constantly on the boil? The answer is a definite yes. The GROHE Red titanium boiler is the reason: the excellent insulation means that a minimum of energy is required to maintain the temperature. Compared to the amount required by an electric kettle or a cooker, GROHE Red saves precious energy. What's more, just think how often you re-boil the kettle. Each time you press the knob again, that's all going on your electricity bill as well. That doesn't happen with GROHE Red.