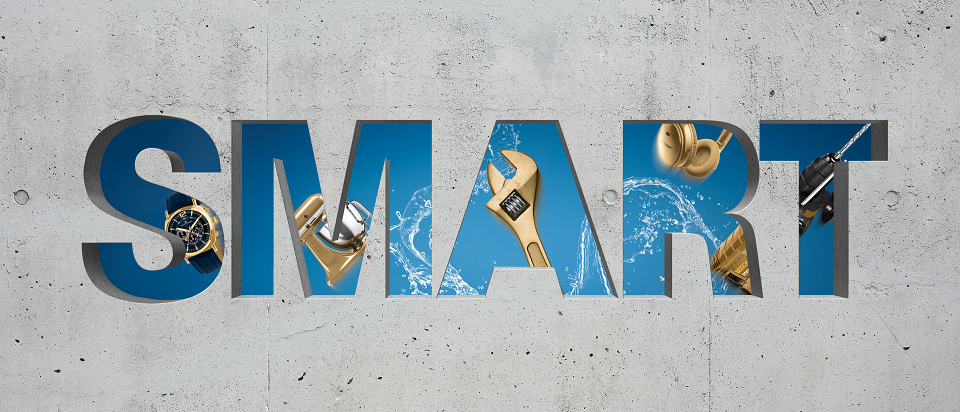 Get smart - become a partner in the largest plumbers' loyalty program
GROHE SMART is ideally suited to your sanitary installation needs: As a GROHE SMART partner you get more for your money - more SMARTS for each GROHE product purchased from the complete range and more choice of rewards.
By the way: Not only can any installer become a GROHE SMART partner, your whole company is included - every employee can collect points, called SMARTS, for the organisation.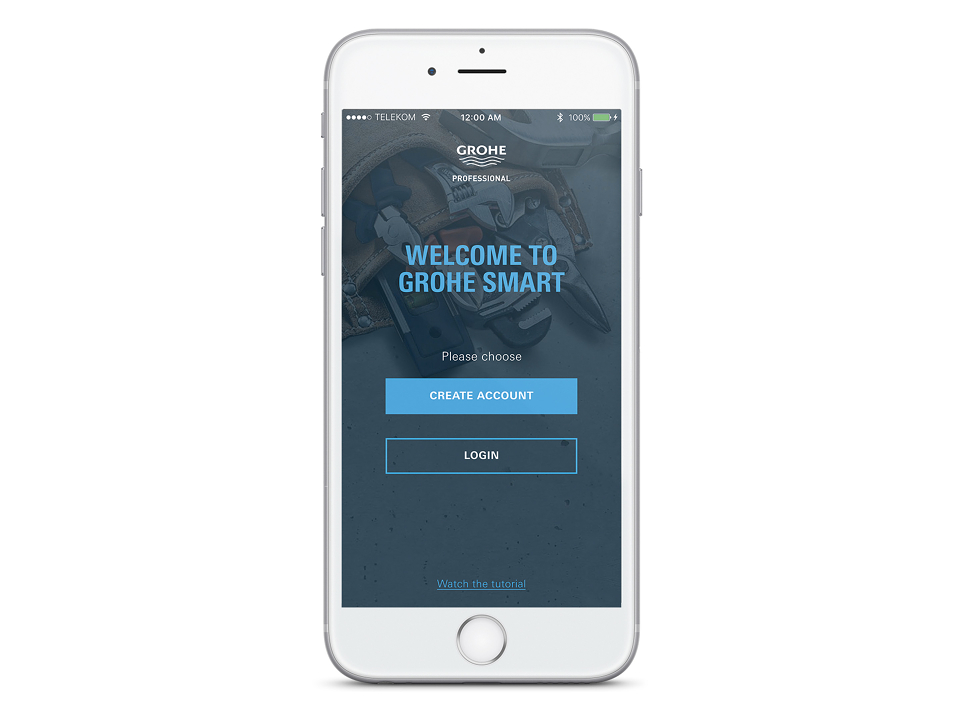 1. Sign up
Create an account for your company on the GROHE SMART Reader app or online at grohesmart.com.
Got an account? Simply log in.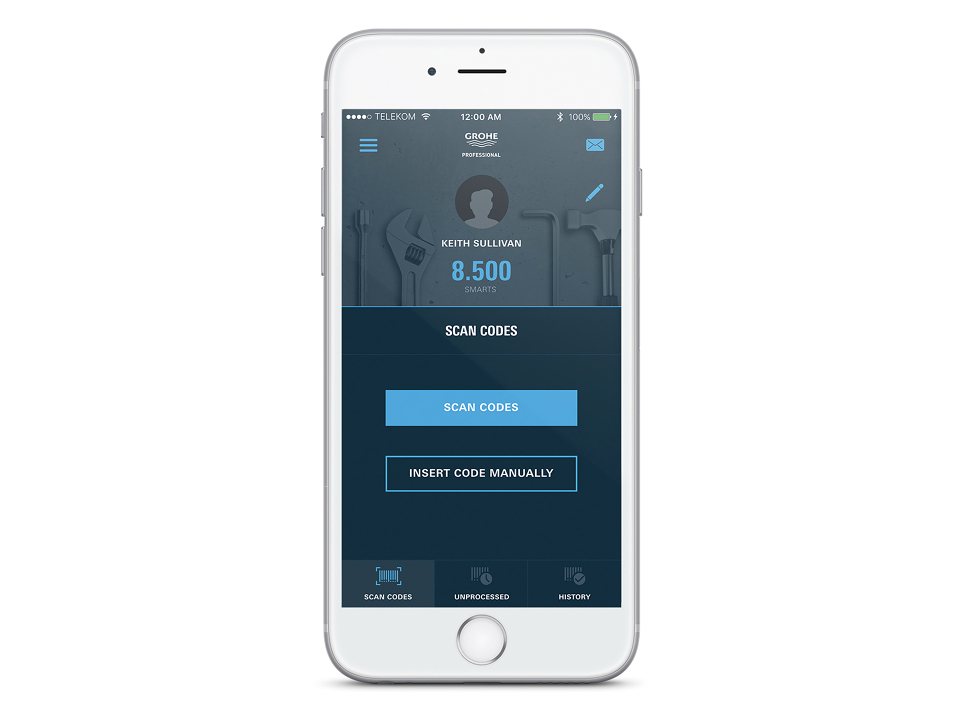 2. Collect SMARTS
Each GROHE product you purchase bears a QR code.* Simply scan with the app to collect your SMARTS. Or enter the product´s UPI code online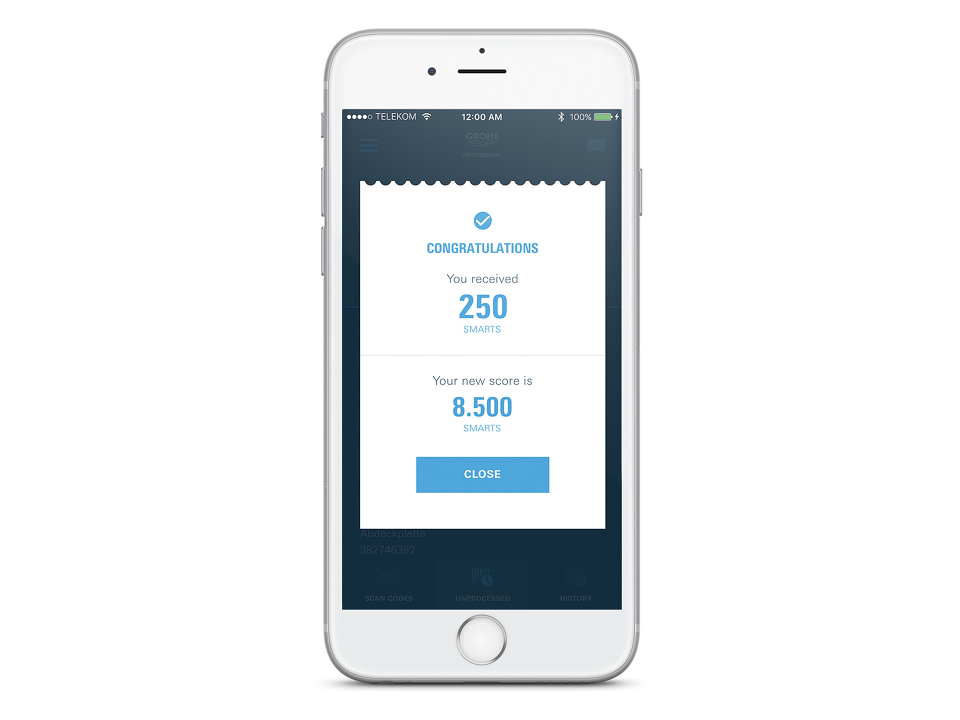 3. Enjoy all the pluses
Redeem SMARTS for your choice of reward. Also, take advantage of the numerous services that support your business.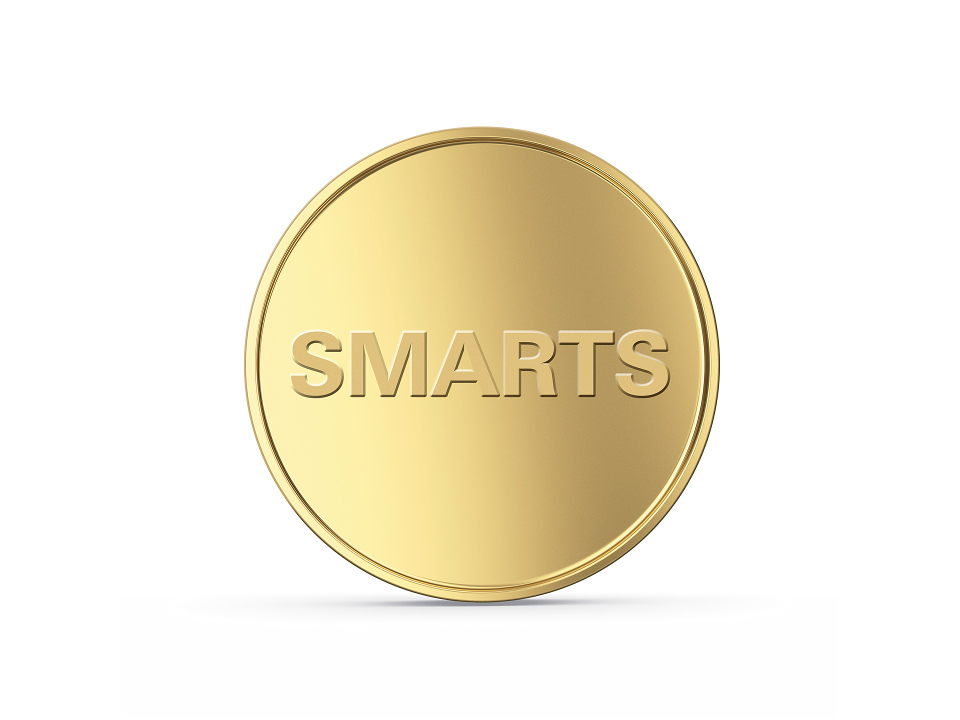 4. Convert your SMARTS into attractive rewards
In our GROHE SMART reward shop you can exchange your SMARTS for a huge choice of attractive and useful rewards - for both your everyday work and at home.