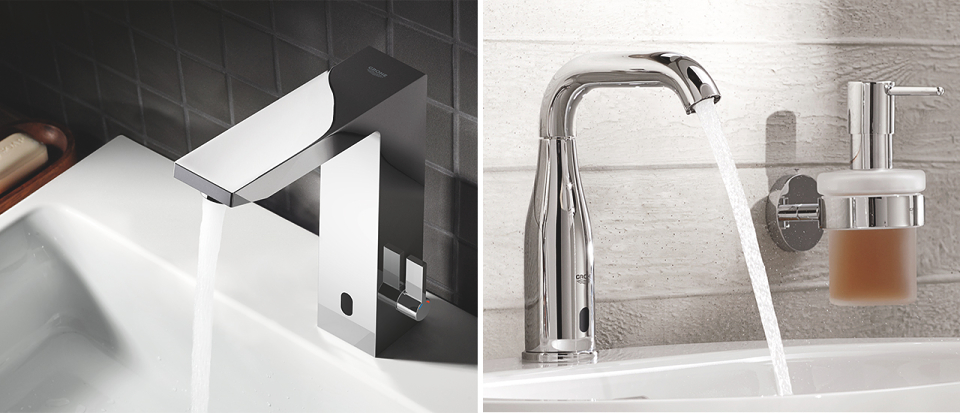 Touchless comfort
GROHE has been making infrared products for many years, ensuring that all fittings start and stop the flow of water reliably and precisely. The results are comfortable, touchless operated sustainable products, for young and old.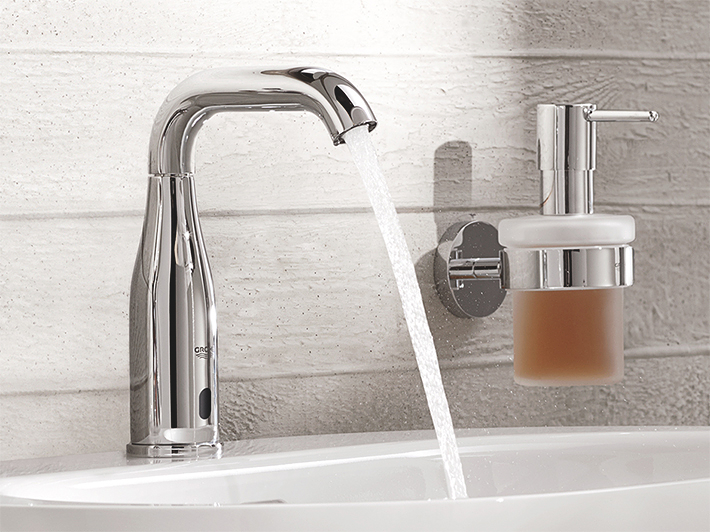 GROHE Essence E
The design vocabulary of the Essence E range of fittings, based on the cylindrical form, is simple, yet sophisticated. Contemporary looks and a high level of comfort because of height and swivel spout combine to form an elegant design that looks equally at home in public and semi-public areas, restaurants and even private sanitary facilities.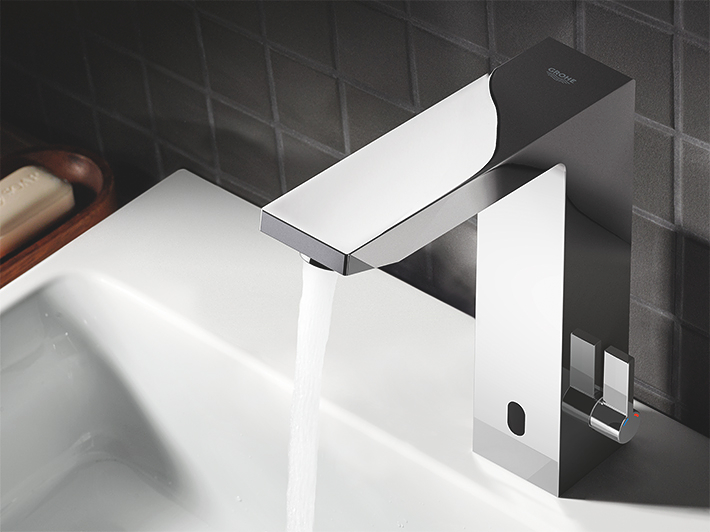 GROHE Eurocube E
Based on the sleek, sharp lines of a cube, Eurocube E is perfect for minimal spaces where making a design statement is important. With the addition of our proven infrared technology to this highly popular single-lever mixer, this Cubist masterpiece is now also ideal for office, hotel or other commercial use too.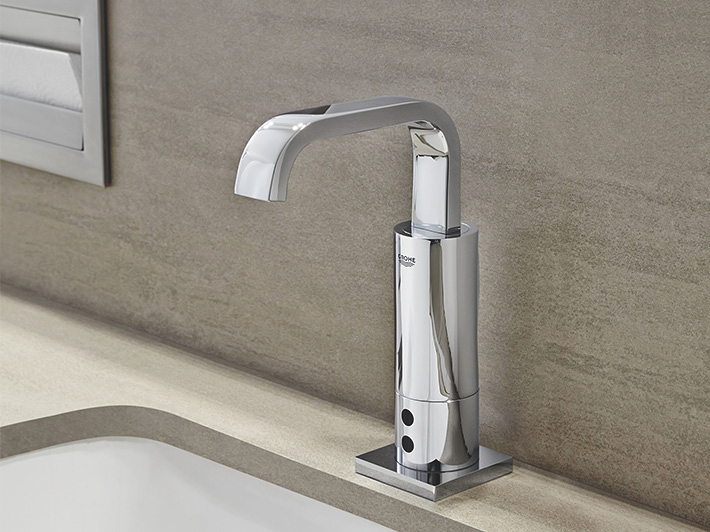 Allure E
The Allure E offers the perfect combination of outstanding functionality and excellent design. This range of touchless-controlled faucets adds a touch of class to the sanitary facilities of stylish bars and top-class restaurants. The elegant and sophisticated combination of cylinders and cubes is the epitome of good taste and maximum comfort – not only in restaurants, but in any premises with a strong interior design vocabulary.