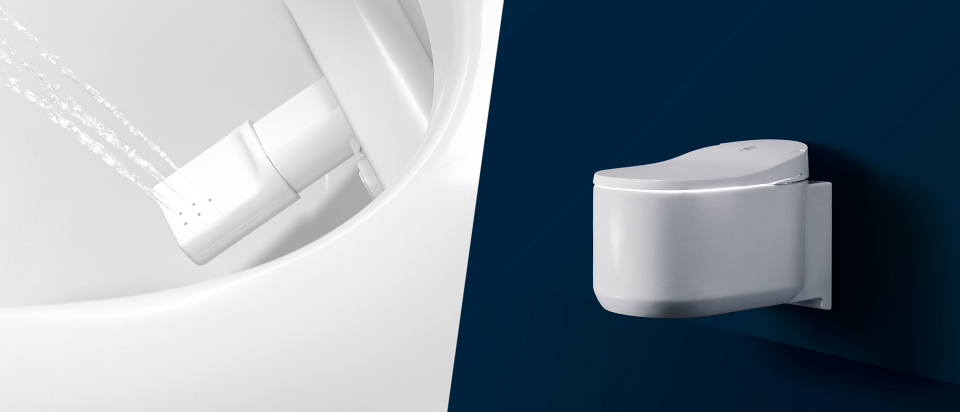 What is a shower toilet?
A shower toilet combines the advantages of a WC and a bidet. A shower toilet uses a spray arm to clean with gentle water after using the toilet.
A small shower that makes a big difference.
Cleaning with water after using the toilet is trending all around the world. That should not come as a surprise because water is the most natural cleansing agent there is. It's also more pleasant, hygienic, and beneficial than anything else you know of. See for yourself and experience how everything feels vastly better thanks to a small shower arm.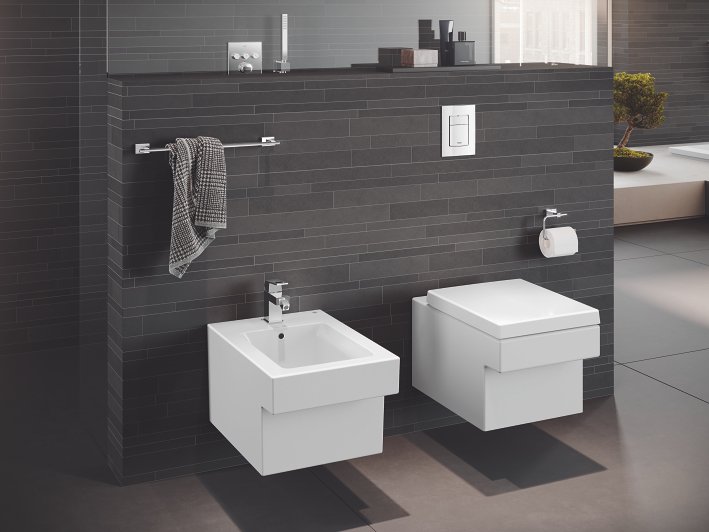 MODERN WALL HUNG TOILETS FROM
GROHE
Did you know that the average person spends a year and a half of their life on the loo? This bathroom fixture, though it's often overlooked, is more important than you might think. For those redecorating their bathroom, that means there's quite a lot to consider when choosing a toilet.
Advantages of wall hung toilets
Which
GROHE

shower toilet is yours?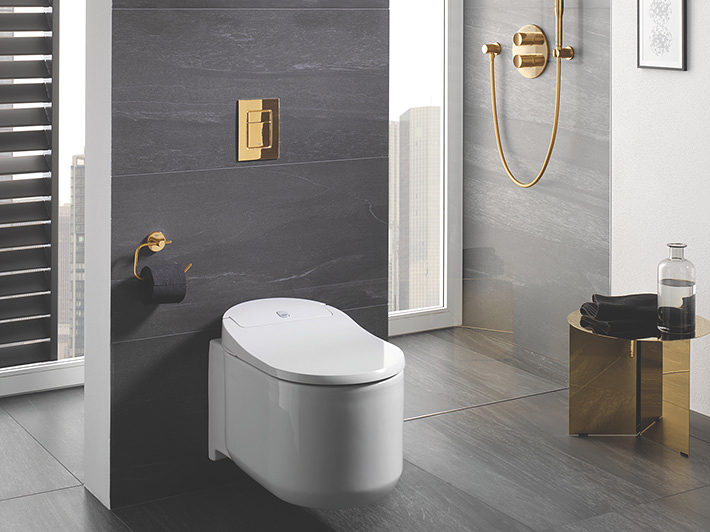 GROHE

SENSIA ARENA

The GROHE Sensia Arena Toilet is the next level of personal care in the 21st century bathroom, offering a broad range of intelligent features. Prompted by a sensor, the lid opens and closes automatically while a gentle nightlight guides your way in the dark. The absorption of odors supports the transformation of a simple bathroom to a relaxing and hygienic zone. Every design detail has been carefully considered to offer new levels of cleanliness at every stage. Special hygienic coatings and powerful flushing keep the toilet clean while the self-cleaning, anti-bacterial spray arms give you total peace of mind when using the spray function. Discover the Sensia Arena and increase your personal well-being and comfort.

Discover the

GROHE

Sensia Arena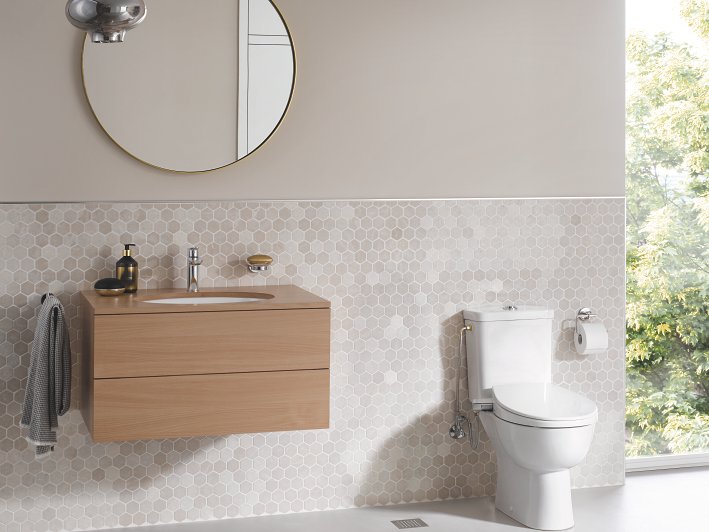 GROHE

MANUAL BIDET SEAT

The GROHE Manual Bidet Seat transforms a simple toilet into a comfortable, hygienic place where personal care and cleaning are second nature. Attached to a WC ceramic, the seat doesnt't require electricity - instead, the spray is operated by a side lever powered only by water pressure, putting the control at your fingertips for an effective but gentle cleaning experience. No mess, no splashes and no stress. Made from hardwearing Duroplast, the seat itself creates an elegant visual addition to the bathroom. Just take a seat and let the GROHE Manual Bidet Seat transport you a cleaner, more comfortable place.

Discover the

GROHE

Manual Bidet Seat